Professor Allen is the John Henry Wigmore Professor of Law at Northwestern University, in Chicago, IL. He did his undergraduate work in mathematics at Marshall University and studied law at the University of Michigan. He is an internationally recognized expert in the fields of evidence, procedure, and constitutional law. He has published five books and approximately eighty articles in major law reviews. The New York Times referred to him as one of nation's leading experts on evidence and procedure. He has been quoted in national news outlets hundreds of times, and appears regularly on national broadcast media on matters ranging from complex litigation to constitutional law to criminal justice.
Professor Allen began his career at the State University of New York, and has held professorships at the University of Iowa and Duke University prior to coming to Northwestern. He has lectured on his research at distinguished universities across the world, among them Columbia University, Cornell University, University of Chicago, University of Virginia, University of Pennsylvania, University of Michigan, Duke University, Oxford University, University of London, Leiden University, the Royal Netherlands Academy of Arts and Sciences, University of Edinburgh, University of British Columbia, the University of Paris (Sorbonne), Parma University, Turin University, Pavia University, University of Adelaide, Australia, and Victoria University of Wellington, New Zealand, and UNAM, Mexico City. In 1991, he was the University Distinguished Visiting Scholar, at the University of Adelaide, South Australia. One of his books has been translated into Chinese by the Ministry of Education of the People's Republic of China, and he has been invited to China for a series of lectures in the summer of 2004 and the spring of 2005. He has also been invited to lecture by the governments of Mexico and Trinidad/Tobago. For the last ten years, his research has focused on the nature of juridical proof. He has been involved as a consultant on numerous cases involving complex litigation in the United States and abroad.
He is a member of the American Law Institute, has chaired the Evidence Section of the Association of American Law Schools, and was Vice-chair of the Rules of Procedure and Evidence Committee of the American Bar Association's Criminal Justice Section. He has served as a Commissioner of the Illinois Supreme Court, assigned to the Attorney Registration and Disciplinary Commission. He is presently on the Boards of the Constitutional Rights Foundation-Chicago, and the Yeager Society of Scholars of Marshall University. He is, or has served, on various boards and committees of civic and cultural institutions in Chicago.
BS magna cum laude, Marshall University
JD magna cum laude, University of Michigan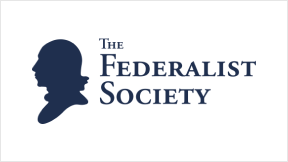 Engage Volume 12, Issue 3, November 2011
Note from the Editor: In December 2010, the Federalist Society heard from a number of...