Philip Zelikow is the White Burkett Miller Professor of History and J. Wilson Newman Professor of Governance at the University of Virginia, where he has also served as dean of the Graduate School and director of the Miller Center of Public Affairs. His scholarly work has focused on critical episodes in American and world history.
He was a trial and appellate lawyer and then a career diplomat before taking academic positions at Harvard, then Virginia. Before and during his academic career, he has served at all levels of American government. His federal service during five administrations has included positions in the White House, State Department, and the Pentagon. His last full-time government position was as the Counselor of the Department of State, a deputy to Secretary Condoleezza Rice.
He directed a small and short-lived federal agency, the 9/11 Commission. He also directed an earlier bipartisan commission on election reform, chaired by former Presidents Carter and Ford, that led to successful passage of the Help America Vote Act of 2002. More recently he was managing director of "Rework America," a landmark project on American economic opportunity in the digital age, organized by the Markle Foundation.
He is one of the few individuals ever to serve on the President's Intelligence Advisory Boards for presidents of both parties, in the administrations of George W. Bush and Barack Obama. He has also been a member of the Defense Policy Board for Defense Secretary Ashton Carter and a member of the board of the Bill and Melinda Gates Foundation.
*****
A person listed as a contributor has spoken or otherwise participated in Federalist Society events, publications, or multimedia presentations. A person's appearance on this list does not imply any other endorsement or relationship between the person and the Federalist Society. In most cases, the biographical information on a person's "contributor" page is provided directly by the person, and the Federalist Society does not edit or otherwise endorse that information. The Federalist Society takes no position on particular legal or public policy issues. All expressions of opinion by a contributor are those of the contributor.
2006 National Lawyers Convention
The Mayflower Hotel - East Room
1127 Connecticut Avenue NW
Washington, DC 20036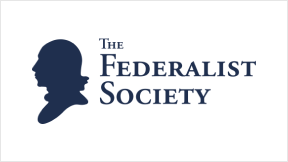 Engage Volume 8, Issue 2
Edwin D. Williamson: Good morning. Although this panel is entitled "Are We Over-Lawyering in International...
2006 National Lawyers Convention
The Federalist Society's International & National Security Law Practice Group presented this panel discussion at...