Philip C. Bobbitt is the Herbert Wechsler Professor of Federal Jurisprudence and director for the Center for National Security at Columbia Law School. He is one of the nation's leading constitutional theorists. Bobbitt's interests include not only constitutional law but also international security and the history of strategy.
The author of eight books, Bobbitt is a former trustee of Princeton University and a former member of the Oxford University Modern History Faculty and the War Studies Department of Kings College, London.
Bobbitt is a fellow of the American Academy of Arts & Sciences. He is a life member of the American Law Institute; a member of the Council on Foreign Relations; the Pacific Council on International Policy; and the International Institute for Strategic Studies (London). He is also a member of the Commission on the Continuity of Government.
He has served as law clerk to the Honorable Henry J. Friendly; associate counsel to the president; the counselor on international law at the State Department; legal counsel to the Senate Iran-Contra Committee; and senior director for Critical Infrastructure and senior director for strategic planning at the National Security Council.
Before joining the Law School's faculty, Bobbitt was A.W. Walker Centennial Chair in Law at the University of Texas Law School.
He serves on the editorial board of Biosecurity and Bioterrorism. He was the Florence Rogatz Visiting Professor of Law at Yale Law School in 2014; the Samuel Rubin Visiting Professor of Law at Columbia Law School in 2007; and the James Barr Ames Visiting Professor of Law at Harvard Law School in 2005.
He serves as a distinguished senior lecturer at the University of Texas.
*****
A person listed as a contributor has spoken or otherwise participated in Federalist Society events, publications, or multimedia presentations. A person's appearance on this list does not imply any other endorsement or relationship between the person and the Federalist Society. In most cases, the biographical information on a person's "contributor" page is provided directly by the person, and the Federalist Society does not edit or otherwise endorse that information. The Federalist Society takes no position on particular legal or public policy issues. All expressions of opinion by a contributor are those of the contributor.
Stanford Student Chapter
Stanford Law School
559 Nathan Abbott Way
Stanford, CA 94305
Yale Student Chapter
Yale Law School
127 Wall St
New Haven, CT 06511
2006 National Lawyers Convention
The Mayflower Hotel - East Room
1127 Connecticut Avenue NW
Washington, DC 20036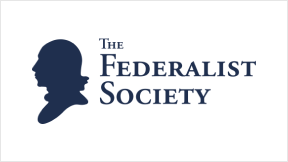 Engage Volume 8, Issue 2
Edwin D. Williamson: Good morning. Although this panel is entitled "Are We Over-Lawyering in International...
2006 National Lawyers Convention
The Federalist Society's International & National Security Law Practice Group presented this panel discussion at...