Professor Lewis joined the Ohio Northern faculty in August, 2006.  Lewis flew F-14's for the United States Navy in Operation Desert Shield, conducted strike planning for Desert Storm and was deployed to the Persian Gulf to enforce the no-fly zone over Iraq.  He was a Topgun graduate in 1992 and was featured in a NOVA documentary on Topgun and aircraft carriers.
After his naval service, Lewis graduated from Harvard Law School, cum laude, was a management consultant with McKinsey and Company, and served as a litigation associate with McGuireWoods, LLP, in Norfolk, Virginia.
Professor Lewis has published more than a dozen articles and essays on various aspects of the law of war and the conflict between the US and al Qaeda.  His work has been cited by the Seventh, Ninth and Eleventh Circuit Courts of Appeals.  He has testified before Congress on the legality of drone strikes in Pakistan and Yemen and on the civil liberties tradeoffs associated with trying some Al Qaeda members or terrorist suspects before military commissions.  His op-eds have appeared in numerous media outlets including the LA Times and the New York Post and he has appeared on Public Radio International to discuss the increasing use of armed drones in warfare.  He has delivered scores of presentations and panel presentations before military and law school audiences alike including presentations to the international Military Operations Law conference in Queensland, Australia, the US Army's JAG School in Charlottesville, VA and law school events at Stanford, Chicago, Columbia, Penn, Duke, Texas and Northwestern among others.
Professor Lewis received the Award for Excellence in Classroom Teaching for the 2007-08 academic year.
He currently teaches Commercial Law, International Law, a Law of War Seminar and Torts. He has also taught Corporate Finance and Accounting for Lawyers. His other teaching interests include Civil Procedure and Contracts.
J.D., cum laude, Harvard Law School
B.A., John Hopkins University
*****
A person listed as a contributor has spoken or otherwise participated in Federalist Society events, publications, or multimedia presentations. A person's appearance on this list does not imply any other endorsement or relationship between the person and the Federalist Society. In most cases, the biographical information on a person's "contributor" page is provided directly by the person, and the Federalist Society does not edit or otherwise endorse that information. The Federalist Society takes no position on particular legal or public policy issues. All expressions of opinion by a contributor are those of the contributor.
2014 National Lawyers Convention
The Renaissance Mayflower Hotel
1127 Connecticut Avenue, NW
Washington, DC 20036
The Cornell Club 6 East 44th Street
New York, New York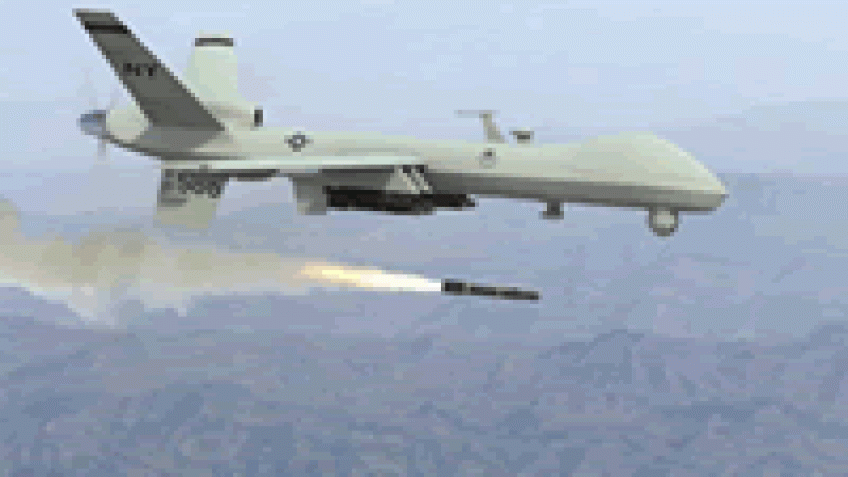 Engage Volume 14, Issue 3 October 2013
Note from the Editor: This article is about the use of drones in counterterrorism operations. ...