Michael has been an attorney with Allen Wellman McNew Harvey, LLP in Greenfield, Indiana, since 2006 and currently serves as the firm's managing partner. He concentrates his practice in the areas of business and commercial law, and complex litigation in state and federal court. Michael regularly advises clients in the areas of business planning, contracts, employment law, prelitigation planning, dispute resolution and workouts. He also advises farmers in business and succession planning, and government regulation including disputes arising under the Food and Security Act of 1985. While Michael's practice is focused in central Indiana, he regularly represents clients throughout the state and regionally.
Michael has significant appellate practice experience, and regularly represents clients in appellate matters in both administrative and judicial reviews over a wide range of legal areas. He has briefed and argued cases as lead and sole counsel before the Indiana Court of Appeals and the United States Court of Appeals for the Seventh Circuit and served as lead counsel on Petitions to Transfer to the Indiana Supreme Court. Michael successfully obtained reversal of a United States Department of Agriculture wetland determination before the Seventh Circuit in Boucher v. USDA, 934 F.3d 530 (7th Cir. 2019), an important decision addressing the requirements of a wetland under the Swampbuster provisions of the Food and Security Act.
Michael also oversees the firm's bankruptcy and insolvency work, representing debtors and creditors in cases and litigation arising under Chapter 7, Chapter 12, Chapter 13, and Chapter 11 of the United States Bankruptcy Code. Michael also represents debtors, financial institutions, and receivers in foreclosure and receivership cases arising under state law.
Michael grew up in Rush County, Indiana, and obtained his undergraduate degree from Franklin College in Franklin, Indiana, and his law degree from the Indiana University Robert H. McKinney School of Law. He resides in the Meridian Kessler neighborhood of Indianapolis with his wife Michele, and their sons, Evan and Ryan.
*****
A person listed as a contributor has spoken or otherwise participated in Federalist Society events, publications, or multimedia presentations. A person's appearance on this list does not imply any other endorsement or relationship between the person and the Federalist Society. In most cases, the biographical information on a person's "contributor" page is provided directly by the person, and the Federalist Society does not edit or otherwise endorse that information. The Federalist Society takes no position on particular legal or public policy issues. All expressions of opinion by a contributor are those of the contributor.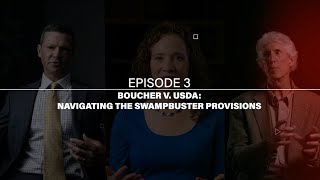 A Regulatory Transparency Project Fourth Branch Video
Have you ever received a notice from the government that you violated a rule that...