Duane Hovorka is a Senior Agriculture Policy Specialist at the National Wildlife Federation. Prior to this role, he directed the Izaak Walton League's Agriculture Program, where he provided analysis and outreach on federal Farm Bill programs to deliver healthy soil, clean water and wildlife habitat benefits, and oversight of agricultural policy issues in key states.
*****
A person listed as a contributor has spoken or otherwise participated in Federalist Society events, publications, or multimedia presentations. A person's appearance on this list does not imply any other endorsement or relationship between the person and the Federalist Society. In most cases, the biographical information on a person's "contributor" page is provided directly by the person, and the Federalist Society does not edit or otherwise endorse that information. The Federalist Society takes no position on particular legal or public policy issues. All expressions of opinion by a contributor are those of the contributor.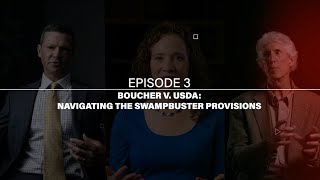 A Regulatory Transparency Project Fourth Branch Video
Have you ever received a notice from the government that you violated a rule that...