Darrell Miller writes and teaches in the areas of civil rights, constitutional law, civil procedure, state and local government law, and legal history. His scholarship on the Second and Thirteenth Amendments has been published in leading law reviews such as the Yale Law Journal, the University of Chicago Law Review, and the Columbia Law Review, and has been cited by the Supreme Court of the United States, the United States Courts of Appeals, the United States District Courts, and in congressional testimony and legal briefs.
Before coming to Duke, Miller taught at the University of Cincinnati College of Law where he twice received the Goldman Award for Excellence in Teaching. Prior to joining the academy, Miller practiced complex and appellate litigation in Columbus, Ohio. He is a former clerk to Chief Judge R. Guy Cole, Jr. of the United States Court of Appeals for the Sixth Circuit.
Miller graduated cum laude from Harvard Law School and served as an editor of the Harvard Law Review. In addition to his law degree, Miller holds degrees from Oxford University, where he studied as a Marshall Scholar, and from Anderson University.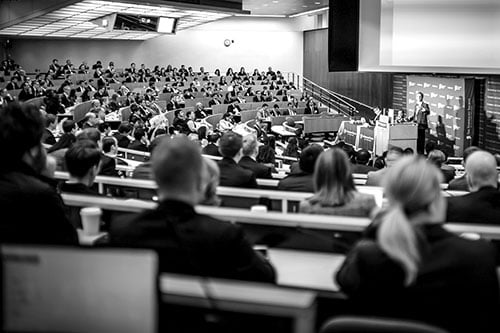 Duke Student Chapter
Duke University School of Law
210 Science Dr
Durham, NC 27708
Duke Student Chapter
Zoom Webinar -- Duke
Virtual
Durham, NC 27708
This year marks the tenth anniversary of Heller v. District of Columbia.  Before Heller, courts...