Kisela v. Hughes - Post-Decision SCOTUScast
SCOTUScast featuring Robert Leider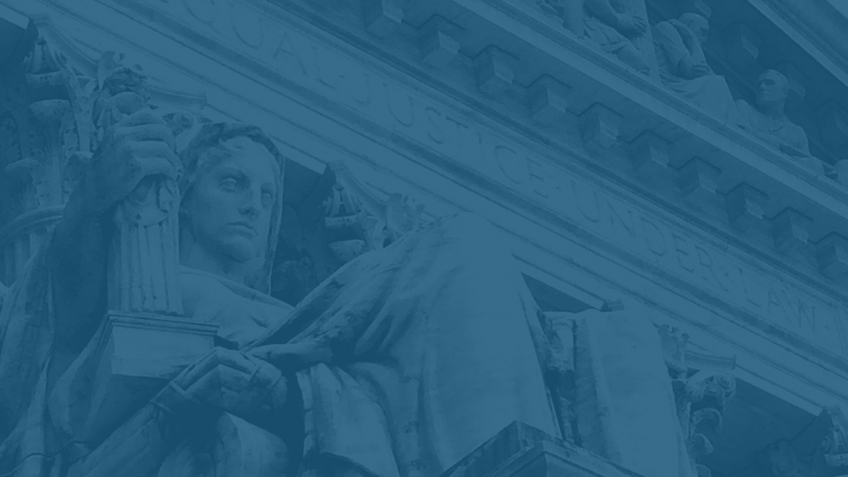 SCOTUScast
On April 2, 2018, the Supreme Court decided Kisela v. Hughes. In 2010, Andrew Kisela, a police officer in Tucson, Arizona, responded to a report of a woman hacking a tree with a kitchen knife before returning into her home. Two other police officers reported to the scene as well. At the scene, another woman, Sharon Chadwick, was standing in the driveway of a nearby house; Hughes re-emerged from her house and walked towards Chadwick. A chain-link fence with a locked gate separated the officers from Hughes and Chadwick. The officers told Hughes to drop the knife, but she did not acknowledge the officers' presence nor did she put down the knife. Kisela then shot Hughes from behind the fence, and the three officers jumped the fence and called paramedics who transported Hughes to the hospital to be treated for non-life-threatening injuries. At the time of the incident, all three officers believed Hughes to be a threat to Chadwick. It was later revealed that Chadwick was Hughes's roommate and that Hughes suffers from mental illness.
Hughes sued Kisela in federal district court, alleging the use of excessive force in violation of the Fourth Amendment. The District Court granted summary judgment in favor of Kisela, but the US Court of Appeals for the Ninth Circuit reversed, holding that the record, viewed in the light most favorable to Hughes, was sufficient to show that Kisela violated the Fourth Amendment. The excessive force violation, the Ninth Circuit held, was obvious--and the law was in its view clearly established under analogous circuit precedent. Kisela's petition for rehearing en banc was denied over a seven-judge dissent, but the United States Supreme Court thereafter granted certiorari.
By a vote of 7-2, the Supreme Court reversed the judgment of the Ninth Circuit and remanded the case. In light of all the circumstances, the Court indicated in a per curiam opinion, it was "far from [] obvious" that a competent officer would have known that shooting Hughes to protect Chadwick would violate the Fourth Amendment. Moreover, the Court added, the Ninth Circuit erred in concluding that its own precedent "clearly established" that Kisela's use of force was excessive. Justice Sotomayor filed a dissenting opinion, which was joined by Justice Ginsburg.
To discuss the case, we have Robert Leider, Associate at Arnold & Porter.
As always, the Federalist Society takes no position on particular legal or public policy issues; all expressions of opinion are those of the speakers.