Husted v. A. Philip Randolph Institute - Post-Argument SCOTUScast
SCOTUScast featuring Michael Morley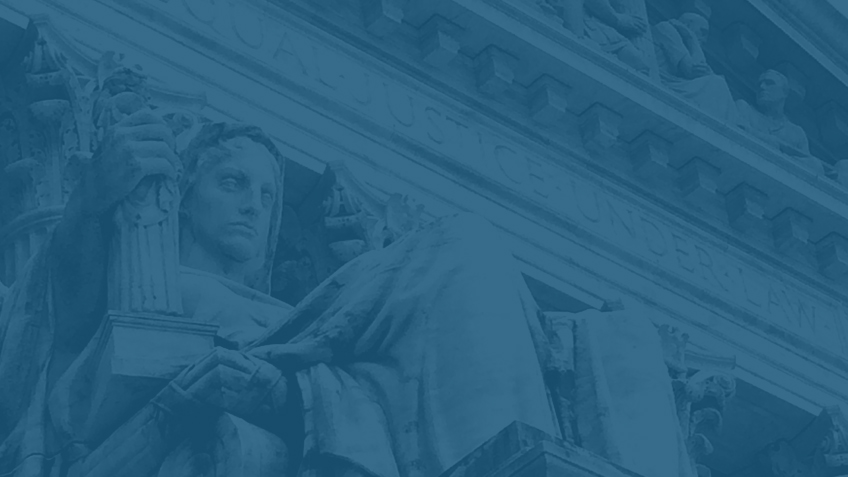 SCOTUScast
On January 10, 2018, the Supreme Court heard argument in Husted v. A. Philip Randolph Institute, a case involving a dispute over the process for removing inactive voters from voter registration lists in the State of Ohio.
The National Voters Regulation Act of 1993 (NVRA) and the Help America Vote Act of 2002 (HAVA) require that States maintain their lists of registered voters in such a way as to ensure proper removal of individuals no longer eligible to vote for certain reasons, such as a felony conviction. In addition, the State of Ohio has undertaken steps to ensure inactive registrants are still living at the address at which they are registered to vote. The principal way Ohio does this is by comparing names and addresses contained in its own voter registration database to the National Change of Address (NCOA) database generated from U.S. Postal Service data. Ohio's Secretary of State then provides each county's Board of Elections (BOE) with a list of registered voters who appear to have moved. The BOE thereafter sends each of these voters a postage-prepaid forwardable notice on which the voter must indicate whether he or she still lives at the address of registration. Recipients of this notice are subsequently removed from the voter registration list if they (1) do not respond to the confirmation notice or update their registration, and, (2) do not subsequently vote during a period of four consecutive years that includes two federal elections.
Ohio has also implemented a "Supplemental Process," however. Under this process each BOE compiles a list of voters who have not engaged in "voter activity" for the past two years (meaning filing a change of address form with a state agency, casting an absentee ballot, voting in person on election day, or casting a provisional ballot). The BOE sends these registrants a confirmation notice similar to the one used in the NCOA process. Voters sent a confirmation notice are removed from the rolls if they subsequently fail to vote for four years and fail either to respond to the confirmation notice or re-register.
The A. Philip Randolph Institute and other affiliates sued Ohio Secretary of State Jon Husted in federal district court, alleging that Ohio's Supplemental Process violated the NVRA and HAVA, and seeking an injunction reinstating voters removed from the state registry under the Supplemental Process. Although the Secretary amended the confirmation notice format during the course of the litigation, neither the original version nor the revised version attempts to inform recipients who have moved how properly to register to vote in their new district. The district court denied relief and gave judgment in favor of the Secretary. The U.S. Court of Appeals for the Sixth Circuit, however, reversed that judgment and remanded the case for further proceedings. The Supreme Court then granted certiorari to address whether Ohio's Supplemental Process runs afoul of NVRA and HAVA.
To discuss the case, we have Michael Morley, Assistant Professor of Law at Barry University School of Law.