Religious Schools and the Ministerial Exception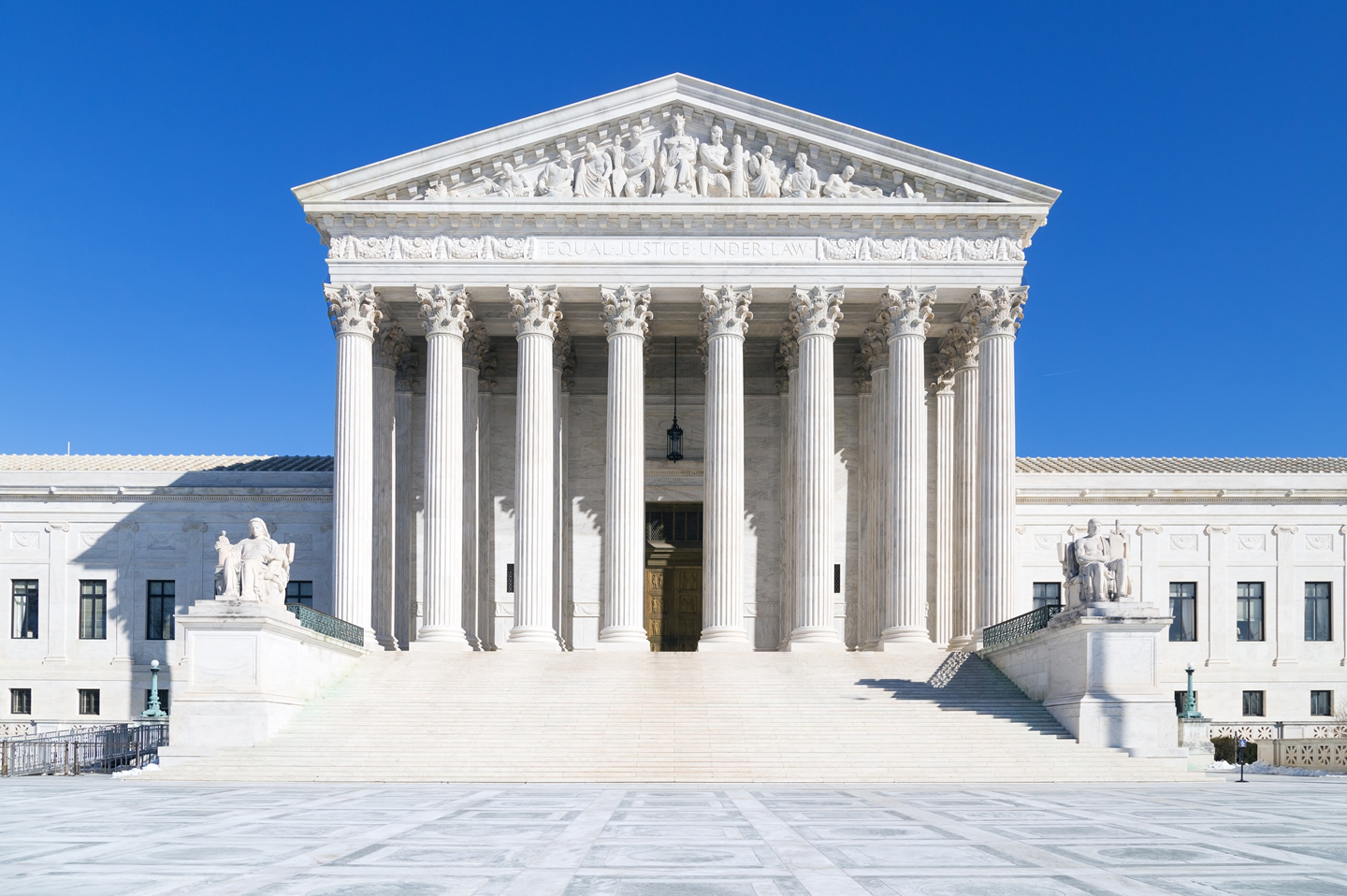 News
On Monday, the Court heard oral argument in two important First Amendment cases—Our Lady of Guadalupe School v. Morrissey-Berru and St. James School v. Biel. Each poses the question whether the Religion Clauses prevent a civil court from adjudicating an employment discrimination claim brought against a Catholic school, where the employee performed important religious functions. Monday's argument presented unexpected moments. What follows is a brief description of those surprises, along with comments on the pertinent issues before the Court.
The Cramped Application of a Constitutional Landmark
Understandably dominating the argument was Hosanna-Tabor Evangelical Lutheran Church and School v. E.E.O.C., 565 U.S. 171 (2012). There the Court unanimously held that "[b]oth Religion Clauses bar the government from interfering with the decision of a religious group to fire one of its ministers." Id. at 181. Labeled the ministerial exception, this principle meant that Cheryl Perich, a fourth-grade teacher at a Lutheran school, could not bring a federal disability discrimination claim against her former employer for discharging her following treatment for narcolepsy. See id. at 196.
Since Hosanna-Tabor, most lower courts have had no difficulty applying the ministerial exception to the termination of a lay teacher by a religious school. See Grussgott v. Milwaukee Jewish Day School, Inc., 882 F.3d 655, 661 (7th Cir.), cert. denied, 139 S. Ct. 456 (2018)). The Ninth Circuit made itself an outlier by denying that the ministerial exception covers a teacher who concededly performs religious functions, if she lacks a religious title or training or some other factor discussed in Hosanna-Tabor. In this way, the court of appeals took exactly the path the Supreme Court shunned—by converting particular facts into "a rigid formula for when an employee qualifies as a minister." Id. at 190. Our Lady of Guadalupe School and St. James School require the Court to decide whether the Ninth Circuit's restrictive approach to identifying who counts as a minister is consistent with the First Amendment.
Surprising Lines of Argument
Oral argument involved lines of questioning that appeared to revisit territory already covered in Hosanna-Tabor.
Justice Ginsburg found it "very disturbing" that the ministerial exception would allow a religious organization to select its employees for non-religious reasons, such as an employee's "need[ ] to take care of chemotherapy." Oral Argument Tr. at 62:22, Our Lady of Guadalupe Sch. v. Morrissey-Berru, No. 19-267 & St. James Sch. v. Biel, No. 19-348 (May 11, 2020) ("Guadalupe Tr."). Yet Hosanna-Tabor addressed virtually the same point. "The interest of society in the enforcement of employment discrimination statutes is undoubtedly important…. When a minister who has been fired sues her church alleging that her termination was discriminatory the First Amendment has struck the balance for us." 565 U.S. at 196.
Justice Kagan asked whether the ministerial exception applies to "[a] math teacher who is told to teach something about Judaism for 10 minutes a week." Guadalupe Tr. at 18:22–24. Raising a similar concern, Justice Alito asked whether there is a material difference between a teacher who teaches only religion and a teacher "who teaches everything, including religion." Id. at 74:8–9 (punctuation altered). Hosanna-Tabor held that the ministerial exception applied to a teacher whose "religious duties consumed only 45 minutes of each workday"—precisely because the application of this constitutional rule "is not one that can be resolved by a stopwatch." 565 U.S. at 193, 194.
Justice Breyer asked why religious organizations "need more" legal protection than the religious exemption that Title VII already provides. Guadalupe Tr. at 12:18. Justice Sotomayor posed a related question, wondering why "judges have an obligation to expand the [ministerial exception]" when, in her view, "Congress would do that." Id. at 41:14–15. Hosanna-Tabor resolved such issues by stressing that the ministerial exception reflects the combined force of the Religion Clauses. "Requiring a church to accept or retain an unwanted minister, or punishing a church for failing to do so, intrudes upon more than a mere employment decision." 565 U.S. at 188. As the Court explained, "[b]y imposing an unwanted minister, the state infringes the Free Exercise Clause, which protects a religious group's right to shape its own faith and mission through its appointments. According the state the power to determine which individuals will minister to the faithful also violates the Establishment Clause, which prohibits government involvement in such ecclesiastical decisions." Id. at 189. Because the ministerial exception protects constitutional interests and not merely the self-interest of religious organizations, the scope of the ministerial exception does not rise or fall on whether a statute confers another form of protection for religious employers.
These lines of questioning were unexpected because they appear to be foreclosed by Hosanna-Tabor––a comparatively recent unanimous decision. Taking that decision and its reasoning as settled would seem to be a point of broad consensus if not unanimity. Attention should shift, then, to those issues that these cases raise for the first time.
Issues for Decision
These disputes between religious schools and former employees raise a few novel and at times intricate questions:
Does the ministerial exception apply when an employee carries out an important religious function but lacks other indicia of religious leadership, such as a religious title and formal religious training? The Court will have to decide whether to adopt the employees' view that an employee's religious function without other factors is insufficient. Weighing strongly against it is "the clearest command of the Establishment Clause," which bars the government from preferring one religious denomination over another. Larson v. Valente, 456 U.S. 228, 244 (1982). Recognizing the ministerial exception only for religious employers who use religious titles and religious training to distinguish employees who carry out important religious functions is, in effect, a rule that prefers certain religious groups over others. Justice Alito emphasized this point by complaining that the very term "ministerial exception" is "discriminatory." Guadalupe Tr. at 73:2. Avoiding interdenominational discrimination is reason enough to reject the formalistic version of the ministerial exception pressed by the employees.
Should responsibility for an important religious function suffice to determine when the ministerial exception applies? In a word, yes. A standard rooted in religious function avoids the interdenominational discrimination that a focus on religious title or training necessarily entails. What matters under the Constitution, as Justices Alito and Kagan pointed out, is the employee's "functional status as the type of employee that a church must be free to appoint or dismiss in order to exercise the religious liberty that the First Amendment guarantees." Hosanna-Tabor, 565 U.S. at 206 (Alito and Kagan, JJ., concurring). Only that laser-like focus maintains the necessary connection between the application of the ministerial exception and the doctrine of religious autonomy from which it derives. [Read Credentials Not Required: Why an Employee's Significant Religious Functions Should Suffice to Trigger the Ministerial Exception for more on this argument]
How does a court determine when an employee carries out an important religious function? Several members of the Court struggled with this question, but Justice Alito has sketched out a promising approach. In his Hosanna-Tabor concurrence, he noted that despite the diversity of religious views on who occupies "an important religious position" it remains "possible to identify a general category of 'employees' whose functions are essential to the independence of practically all religious groups." Id. at 200. Admittedly, pursuing this approach to its logical conclusion could involve difficult line-drawing issues. But in adopting a workable standard for identifying who qualifies for the ministerial exception, it is unnecessary to devise a comprehensive taxonomy of religious functions. The cases now before the Court turn on the constitutional status of teachers at religious schools—a kind of employment that the Court has already addressed.
Is religious teaching of children and youth an important religious function? Hosanna-Tabor held so. It concluded that "[a]s a source of religious instruction, Perich played an important part in transmitting the Lutheran faith." 565 U.S. a 192. Justices Alito and Kagan agreed. See id. at 206 (Alito and Kagan, JJ., concurring). Justice Breyer voiced much the same idea in a recent oral argument. "[T]here is nothing more religious, except perhaps for the service in the church itself, than religious education. That's how we create a future for our religion." Oral Argument Tr. at 62:3–6, Espinoza v. Montana Dep't of Rev., No. 18-1195 (Jan. 22, 2020).
The ministerial exception is a critical rule of constitutional law. Religious employers must be free to select their own ministers—those who carry out important religious functions—or lose the capacity to govern themselves. A religious organization's freedom from secular direction or control with respect to its ecclesiastical matters is a foundational principle that has animated American law for more than a century. In the interest of safeguarding their autonomy, Our Lady of Guadalupe School and St. James School have correctly invoked the ministerial exception—as a close reading of Hosanna-Tabor amply supports.
The author submitted an amicus brief supporting the religious schools in these cases.