Religious Liberty Update on Congress and the Biden Administration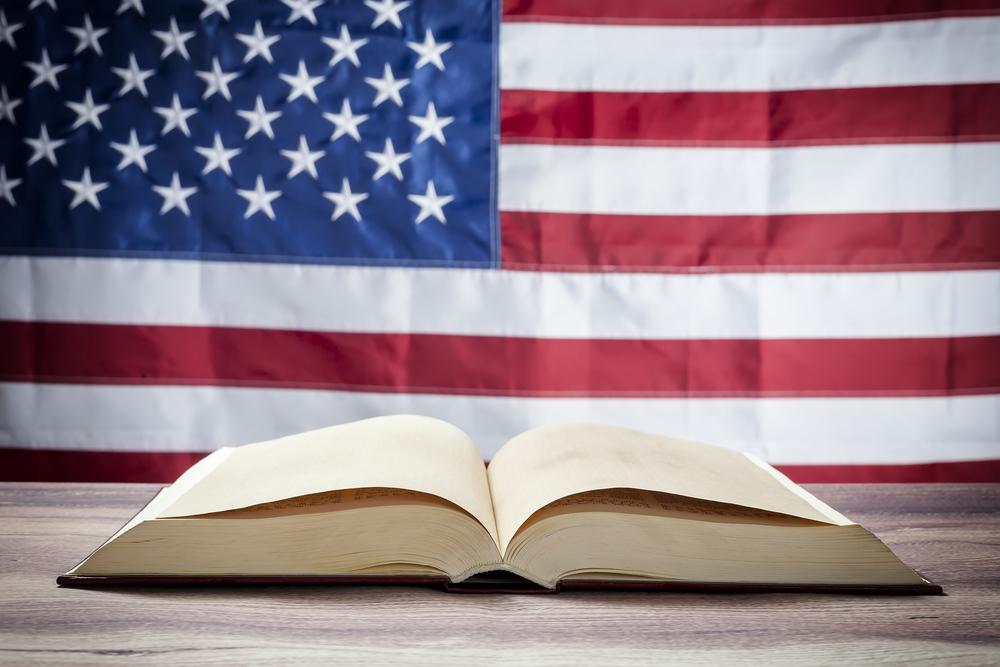 News
Congress
1. The Fairness For All Act (FFAA) is likely dead after House Republican Chair Elise Stefanik dropped her support for the Act in early February, and more recently, in early March, cosponsor Chris Jacobs also dropped support for the bill.
The FFAA is an all-Republican House bill that would write sexual orientation and gender identity into U.S. civil rights law. Those backing the FFAA pitched the bill as a "compromise" between LGBT rights and religious liberty, pairing government protections for gay and transgender citizens with modest religious exercise protections for certain religious institutions (but not religious individuals, as opponents of the bill have noted). Opponents also voiced concern that the bill would not protect dissenters who reject gender ideology on secular grounds, including physicians who conclude that performing irreversible medical procedures on children's bodies violate standards of care, and coaches who want to protect their female athletes from biologically male competitors, among others.
National Review reported on February 9 that Stefanik's withdrawal of support, as the third-ranking House Republican and the most prominent cosponsor for the FFAA, likely signifies the end of the bill for now. Later, on March 7, the National Review reported that Jacobs withdrew his support as well, making him the fourth cosponsor to withdraw support for the FFAA. By withdrawing, Stefanik and Jacobs join Jeff Van Drew of New Jersey, who withdrew his support on November 30, and Claudia Tenney of New York, who dropped off the bill on February 2.
2. On March 9, 2022, the House passed a sweeping $1.5 trillion omnibus spending bill, which includes the reauthorization of the Violence Against Women Act (VAWA).
Now that the House has passed VAWA's reauthorization, it will head to the Senate, where it needs at least 60 votes to pass.
Religious liberty proponents have voiced concerns that VAWA will (ironically) reduce resources for battered women because of the inclusion of gender identity under sex-specific provisions. These provisions would mandate that prisons and domestic violence shelters, including religious shelters, end sex-specific programs and single-sex spaces for battered women.
In addition, VAWA's nondiscrimination language applies to grantee hiring practices, so religious service providers will lose the ability to maintain employee conduct standards and/or qualify for VAWA awards because of their employee conduct standards.
Read more about concerns regarding the VAWA here and here.
The Executive Branch
1. On February 7, 2022, The Department of Homeland Security (DHS) issued a National Terrorism Advisory System bulletin stating that "misleading narratives" regarding COVID-19 contribute to or constitute "terrorism threats."
The bulletin raises concerns about whether DHS would consider someone discussing his or her religious objections to COVID vaccines to constitute a terrorism threat. See this article from Roger Severino in the National Review questioning the bulletin's treatment of otherwise lawful speech.
2. On March 7, 2022, the U.S. Surgeon General published a Request for Information (RFI) asking for examples of health misinformation related to COVID-19, especially as it relates to online and social media. The submission deadline for information is May 2, 2022.
If a member of the public (including a person with religious objections to any COVID-19 vaccines) has experienced harassment online or in-person due to COVID-19 misinformation, including but not limited to misinformation published by the federal government itself, private employers, or others, the RFI invites that person to submit a public comment.
According to the RFI, the Surgeon General will use this information "to prepare for and respond to future public health crises." Public comments are made available to the public and can be used for research purposes.
The Surgeon General states, "This is an opportunity to have your voice heard, no matter who you are… No dataset is too big and no story is too small. We want to hear from you!"
3. The unified agenda announced several upcoming proposed rules that may be of interest to religious liberty proponents.
a. OSHA is considering a proposed rule on infectious diseases, which would include, but is not limited to, concerns about the transmission of COVID in the workplace:
OSHA expects to publish the NPRM in April 2022 according to the unified agenda.
Note that this NPRM is distinct from OSHA's COVID-19 Vaccination and Testing Emergency Temporary Standard (ETS), which is a separate proposed rule. Although OSHA withdrew the ETS as an enforceable ETS in accordance with the U.S. Supreme Court's ruling striking down the ETS, OSHA maintains the ETS as a proposed rule. See here for the ETS as a proposed rule.
b. The U.S. Department of Education's Office for Civil Rights is planning a proposed rule to amend its regulations implementing Title IX.
ED OCR expects to publish the NPRM in April 2022.
The agenda notes that ED's priorities include those set forth in EO 13988 on Preventing and Combating Discrimination on the Basis of Gender Identity or Sexual Orientation and EO 14021 on Guaranteeing an Educational Environment Free from Discrimination on the Basis of Sex, Including Sexual Orientation and Gender Identity.
Religious instructors, staff, and students will want to note how ED's changes impact religious speech and exercise. Numerous religions maintain teachings related to biological sex.
c. The U.S. Department of Education's Office of Postsecondary Education is planning a proposed rule changing the Trump Administration's Religious Liberty and Free Inquiry Rule.
The Trump-era rule required public universities to protect First Amendment rights or risk losing federal funding. The rule also barred public universities from denying religious student groups the same rights as non-religious student groups because of those religious groups' beliefs, practices, policies, speech, membership standards and leadership standards. See here for more information.
d. The U.S. Department of Health and Human Services (HHS) is changing the Trump Administration's rule implementing the nondiscrimination provisions in section 1557 of the Affordable Care Act.
HHS plans to publish the NPRM in April 2022.
The Trump Administration's 1557 rule explained that it reverted its nondiscrimination provisions, including provisions related to sex and gender identity, to longstanding statutory interpretations that conformed to the plain meaning of the rule's underlying civil rights statutes, including Title IX and others. The rule noted that two Federal district courts had determined that HHS exceeded its authority in promulgating parts of 1557, including one court that vacated and remanded parts of the 2016 version of the rule.
The Biden Administration notes its plans to undertake the rulemaking to advance "equity and access to health care" in light of issues raised in litigation concerning the current rule.
4. On March 2, 2022, HHS OCR published a Notice and Guidance on Gender Affirming Care, Civil Rights, and Patient Privacy.
The notice states, "HHS understands that many families and health care providers are facing fear and concerns about attempts to portray gender affirming care as abuse." To help such families, HHS provided the notice to outline federal civil rights protections and health privacy laws that apply to "gender affirming care."
Although the notice makes no mention of Texas, it appears to respond to Ken Paxton's Attorney General February 18, 2022, opinion concluding that some transient and irreversible medical procedures performed on children could constitute child abuse under Texas law.
The AG letter has no force of law. However, on February 22, 2022, Texas Governor Greg Abbott directed the Texas Department of Family and Protective Services to investigate reports of child abuse as described in the AG letter.
Note from the Editor: The Federalist Society takes no positions on particular legal and public policy matters. Any expressions of opinion are those of the author. To join the debate, please email us at info@fedsoc.org.