Shon Hopwood's unusual legal journey began prior to him attending law school and included the U.S. Supreme Court granting two petitions for certiorari he prepared. Shon's research and teaching interests include criminal law and procedure, civil rights, and the constitutional rights of prisoners. He received a J.D. as a Gates Public Service Law Scholar from the University of Washington School of Law. He served as a law clerk for Judge Janice Rogers Brown of the U.S. Court of Appeals for the District of Columbia Circuit.  And his legal scholarship has been published in the Harvard Civil Rights-Civil Liberties, Fordham, and Washington Law Reviews, as well as the American Criminal Law Review and Georgetown Law Journal's Annual Review of Criminal Procedure.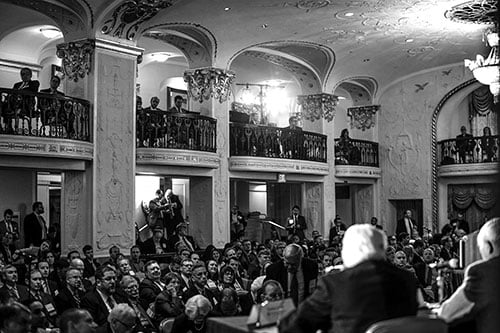 Toledo Lawyers Chapter
Shumaker, Loop and Kendrick, LLP Cafe
1000 Jackson Street
Toledo, OH 43604
Short video featuring Steven Cook and Shon Hopwood
The United States has five percent of the world's population but twenty-five percent of the...