Former U.S. Attorney for the Eastern District of California, a 34-county district with an area that stretches from the Oregon border to Bakersfield, Greg Scott is an experienced trial lawyer who represents major companies facing government investigations and litigation, with a focus in the healthcare, retail, and construction industries. He has extensive knowledge on matters involving consumer protection, construction disputes, the Foreign Corrupt Practices Act (FCPA) and the False Claims Act (FCA).
Greg represents corporations under investigation by state district attorneys concerning potential violations of consumer protection laws, as well as corporations operating senior assisted livingfacilities under investigation by the state attorney general regarding potential violations of elder abuse laws. In addition, he represents construction companies under investigation by state district attorneys when employees are involved in serious accidents at worksites.
A retired Lieutenant Colonel after serving more than 20 years in the California Army National Guard & United States Army Reserve, Greg went on to become a deputy district attorney in Contra Costa County and twice-elected District Attorney of Shasta County. He also served as an Adjunct Professor of National Security Law at the University of the Pacific, McGeorge School of Law following his first term as U.S. Attorney for the E.D. of California. Between his two terms as U.S. Attorney for the E.D. of California, Greg was the vice chair of the white-collar defense and corporate investigations practice at an AmLaw 50 firm.
*****
A person listed as a contributor has spoken or otherwise participated in Federalist Society events, publications, or multimedia presentations. A person's appearance on this list does not imply any other endorsement or relationship between the person and the Federalist Society. In most cases, the biographical information on a person's "contributor" page is provided directly by the person, and the Federalist Society does not edit or otherwise endorse that information. The Federalist Society takes no position on particular legal or public policy issues. All expressions of opinion by a contributor are those of the contributor.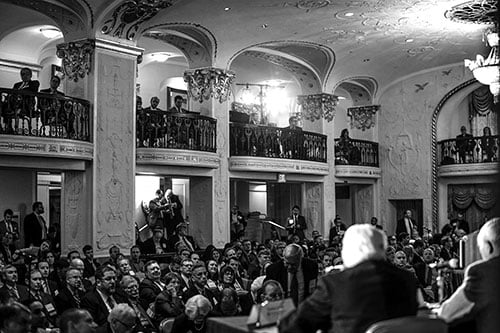 2023 Western Chapters Conference
Ronald Reagan Presidential Library
40 Presidential Drive
Simi Valley, CA 93065
2021 National Lawyers Convention
The 2021 National Lawyers Convention took place November 11-13, 2021 at the Mayflower Hotel in...