Born in New York City; educated in the New York City public schools, Columbia University and Yale Law School. Joined Ropes & Gray, LLP in Boston in 1984; became litigation partner in 1993; retired in 2004. Joined New England Legal Foundation as General Counsel in 2004 and selected as President in 2006.
AB, MA, Ph.D, Columbia University
JD, Yale University
The Future of U.S. Constitutional Law in the Supreme Court
The Mayflower Hotel
1127 Connecticut Avenue, NW
Washington, DC 20036
2012 National Lawyers Convention
The Litigation Practice Group hosted this panel on "Business Cases in the Roberts Court: Perception...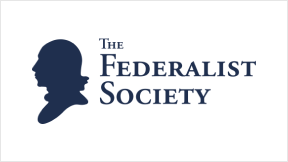 Engage Volume 12, Issue 3, November 2011
The statement that the Supreme Court under Chief Justice Roberts, and more specifically the Court...