Kevin Gallagher has a diverse litigation practice with an emphasis on complex civil litigation and government enforcement matters. His practice includes both trial-level and appellate litigation in state and federal court.
Mr. Gallagher has a broad range of commercial, government and regulatory litigation experience, having represented clients in the defense or prosecution of claims alleging price fixing under the Sherman Act, securities fraud, violations of the False Claims Act, breach of contract and insufficient patent term adjustment. He also maintains an active pro bono practice, having represented clients in cases involving First Amendment issues before both state and federal courts, including at the appellate level.
Prior to joining the firm, Mr. Gallagher served as a law clerk for the Honorable Alice M. Batchelder of the US Court of Appeals for the Sixth Circuit. He previously worked at the firm as a summer associate.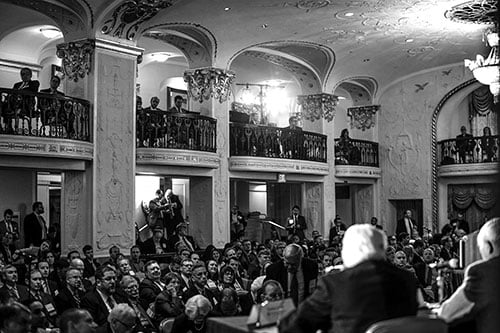 Fifth Annual Kentucky Chapters Conference
Kentucky State Capitol House Chambers
700 Capital Ave
Frankfort, KY 40601