In March of 2018, Judge Elizabeth L. Branch (Lisa) was appointed to the U.S. Court of Appeals for the Eleventh Circuit.
Judge Branch graduated from Davidson College and Emory University School of Law.  She served as a federal law clerk to The Honorable J. Owen Forrester of the U.S. District Court for the Northern District of Georgia. Following her clerkship, Judge Branch joined the litigation department of Smith, Gambrell & Russell, LLP in Atlanta where she was first an associate and then a partner.  
From 2004 to 2008, Judge Branch was a senior official in the Administration of President George W. Bush in Washington, D.C. She served first as the Associate General Counsel for Rules and Legislation at the U.S. Department of Homeland Security and then as the Counselor to the Administrator of the Office of Information and Regulatory Affairs at the U. S. Office of Management and Budget.  
She returned to Smith Gambrell in 2008 as a litigation partner. In September of 2012, Judge Branch was appointed to the Court of Appeals of Georgia where she served until March of 2018.
Judge Branch is a member of the Board of Advisors of the Atlanta Lawyers Chapter for the Federalist Society for Law and Public Policy Studies. She served on the Emory University Board of Visitors from 2015 through 2018. She is a Master in the Lamar American Inn of Court and the Bleckley American Inn of Court. Judge Branch is a former Co-Chair of the Homeland Security and National Defense Committee of the Section of Administrative Law and Regulatory Practice of the American Bar Association. She was selected for inclusion in Georgia Super Lawyers in 2012.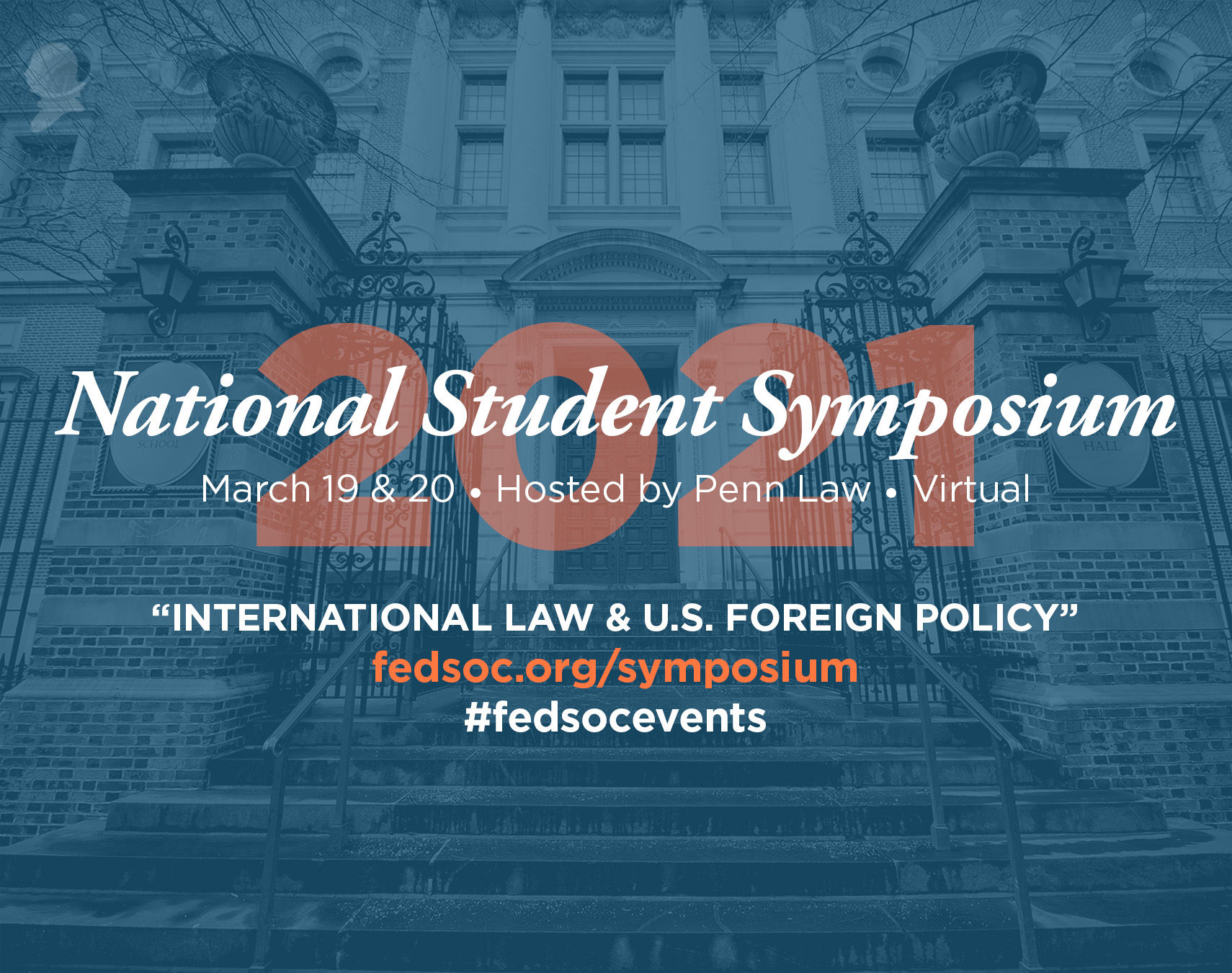 2021 National Student Symposium
Penn Law - Online Event
Pepperdine Student Chapter
The Federalist Society's Student Division &Pepperdine Student Chapter Present Feddie Night Fusionism:I Love You, You're Perfect,...