Professor Dow joined the University of Houston Law Center faculty in 1988. He graduated with a B.A. in History from Rice University, and earned his M.A. in History and his law degree from Yale. Upon graduation, he clerked for the Honorable Carolyn Dineen King, judge on the Fifth Circuit Court of Appeals.
Professor Dow has handled more than fifty appeals, including more than 25 death penalty appeals. His areas of expertise include contracts, constitutional law, and death penalty law. He has written extensively on these subjects as well as on equal protection, law and literature, and federal jurisdiction.
*****
A person listed as a contributor has spoken or otherwise participated in Federalist Society events, publications, or multimedia presentations. A person's appearance on this list does not imply any other endorsement or relationship between the person and the Federalist Society. In most cases, the biographical information on a person's "contributor" page is provided directly by the person, and the Federalist Society does not edit or otherwise endorse that information. The Federalist Society takes no position on particular legal or public policy issues. All expressions of opinion by a contributor are those of the contributor.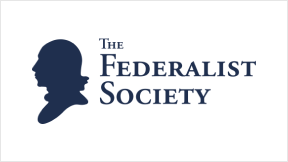 Online Debate
On June 25, 2008 the Supreme Court decided Kennedy v. Louisiana, holding that the Eighth...