Natasha Minsker is the Death Penalty Policy Director of the ACLU of Northern California. In this position, Ms. Minsker uses a multi-disciplinary approach to promote the goal of reforming capital sentencing procedures and the eventually ending the death penalty in California.  Previously, Ms. Minsker spent five years at the Alameda County Public Defender's Office, the first year as a research attorney in the Capital Defense Unit and the remaining four years as a Deputy Public Defender, handling all types of misdemeanor, felony, and juvenile cases. Ms. Minsker also served as staff attorney to the Judicial Council of California's Task Force on Criminal Jury Instructions, helping the committee research and draft more than 700 new criminal jury instructions. She clerked for the Honorable Martha Vazquez, Chief Judge of the Federal District Court of New Mexico, and is a graduate of Stanford Law School.
The ACLU of Northern California is the largest of the ACLU affiliates, representing more than 55,000 members.
*****
A person listed as a contributor has spoken or otherwise participated in Federalist Society events, publications, or multimedia presentations. A person's appearance on this list does not imply any other endorsement or relationship between the person and the Federalist Society. In most cases, the biographical information on a person's "contributor" page is provided directly by the person, and the Federalist Society does not edit or otherwise endorse that information. The Federalist Society takes no position on particular legal or public policy issues. All expressions of opinion by a contributor are those of the contributor.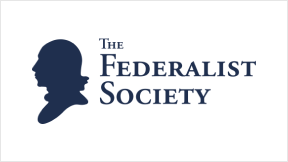 Online Debate
On June 25, 2008 the Supreme Court decided Kennedy v. Louisiana, holding that the Eighth...