Carter Burwell is a litigation counsel based in the Washington, D.C. office of Debevoise & Plimpton and a member of the firm's White Collar & Regulatory Defense practice. His practice focuses on white collar criminal defense, government investigations and internal investigations, and national security matters.
Mr. Burwell joins Debevoise with more than 15 years of experience in senior roles across the federal government. Most recently, Mr. Burwell served as Counselor to the Secretary of the Treasury for Terrorism and Finance Intelligence, where he advised on matters involving financial sanctions and illicit finance, international corruption and human rights abuses and digital assets. At Treasury, Mr. Burwell worked directly with the National Security Council, other senior executive branch officials, foreign leaders and the private sector to develop and implement policies to protect domestic and international financial systems from national security threats. He also participated in the CFIUS review process and advanced anti-money laundering reforms under the Bank Secrecy Act.
Prior to his role at the Treasury Department, Mr. Burwell served as one of the top lawyers on the U.S. Senate Judiciary Committee, including as Chief Counsel to former Assistant Majority Leader and U.S. Senator John Cornyn and as Counsel to former Chairman and U.S. Senator Chuck Grassley. In the Senate, Mr. Burwell worked on bipartisan efforts to modernize national security and technology laws, reform the criminal justice system and conduct rigorous oversight of government officials and the private sector on matters of national consequence. Mr. Burwell also served as an Assistant U.S. Attorney in the Violent Crime and Terrorism Unit in the U.S. Attorney's Office in the Eastern District of New York (EDNY) and in the National Security and International Crimes Unit in the U.S. Attorney's Office in the Eastern District of Virginia (EDVA). As a federal prosecutor at EDNY and EDVA, Mr. Burwell supervised and participated in a wide variety of investigations and prosecutions involving international and domestic terrorist groups, international cartels and racketeering organizations, as well as financial and cyber crimes. He successfully tried numerous cases to verdict and briefed and argued appeals in the U.S. Court of Appeals.
Earlier on in his career, Mr. Burwell served as a law clerk to U.S. District Court Judge Gleeson, now a Debevoise litigation partner, before going on to clerk on the U.S. Court of Appeals for the D.C. Circuit for the Hon. Judge Karen Henderson. Mr. Burwell was also a litigation associate at another international law firm.
He received his J.D. from the University Virginia School of Law in 2002, an M.Phil from the University of Cambridge in 1998, and his B.A. from Columbia College in 1996.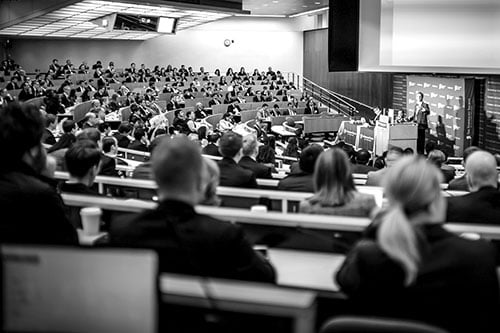 Seventh Annual Texas Chapters Conference
George W. Bush Presidential Center
2943 SMU Boulevard
Dallas, TX 75205