Ben Flowers, a partner at Ashbrook Byrne Kresge LLC, is an accomplished litigator with experience briefing, arguing, and winning high-stakes cases in courts throughout the country.
Before joining Ashbrook Byrne Kresge, Ben served as Ohio's 10th Solicitor General. In that role he regularly represented the State of Ohio before the Supreme Court of the United States, the United States Court of Appeals for the Sixth Circuit, and the Supreme Court of Ohio. Most prominently, in National Federation of Independent Business v. Department of Labor, Ben led a multi-state challenge to OSHA's vaccine mandate, ultimately prevailing before the Supreme Court.
Ben is a graduate of The Ohio State University and the University of Chicago Law School. Following law school, Ben clerked for Judge Sandra Ikuta of the U.S. Court of Appeals for the Ninth Circuit and for Justice Antonin Scalia of the Supreme Court of this United States. Ben lives in Upper Arlington, Ohio with his wife Denise and their three very active children.
*****
A person listed as a contributor has spoken or otherwise participated in Federalist Society events, publications, or multimedia presentations. A person's appearance on this list does not imply any other endorsement or relationship between the person and the Federalist Society. In most cases, the biographical information on a person's "contributor" page is provided directly by the person, and the Federalist Society does not edit or otherwise endorse that information. The Federalist Society takes no position on particular legal or public policy issues. All expressions of opinion by a contributor are those of the contributor.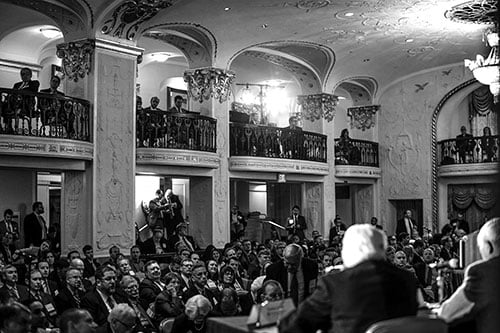 2024 Western Chapters Conference
Ronald Reagan Presidential Library
40 Presidential Drive
Simi Valley, CA 93065
This virtual event featured a panel of current and former state solicitors general exploring and...