Anna St. John is an attorney with the Hamilton Lincoln Law Institute. She began working with the Center for Class Action Fairness, which has since moved to HLLI, in March 2015. She has argued appeals before the Second, Seventh, Ninth, and D.C. Circuits and state courts in New York and California, and presented argument to over a dozen federal and state trial courts. Her work has led to the return of over $100 million in settlement funds to class members.
Previously, she clerked for the Honorable Rhesa H. Barksdale on the Fifth Circuit Court of Appeals and was an attorney with Covington & Burling LLP.
St. John is a graduate of Columbia Law School, where she was named a James Kent Scholar. She is a member of the state bars of New York and Louisiana and the District of Columbia Bar. She has spoken on topics of class action fairness, government overreach and regulatory abuses, the First Amendment, and the U.S. Supreme Court.
She resides in New Orleans, Louisiana.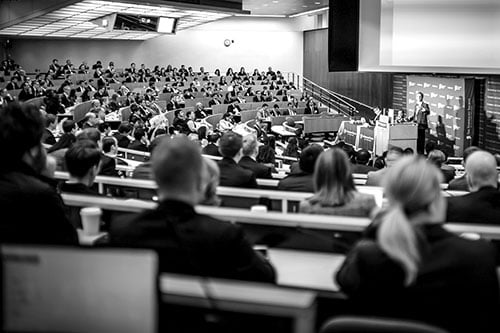 Quinnipiac Student Chapter
Quinnipiac University School of Law
370 Bassett Rd
North Haven, CT 06473
Litigation Practice Group
Online Event
Short video featuring Anna St. John
While the Supreme Court's last term included a number of blockbuster decisions, the majority of...
Litigation Practice Group
President Biden, on his first day in office, signed Executive Order 13990, which ordered all...