The Federalist Paper, Fall 2019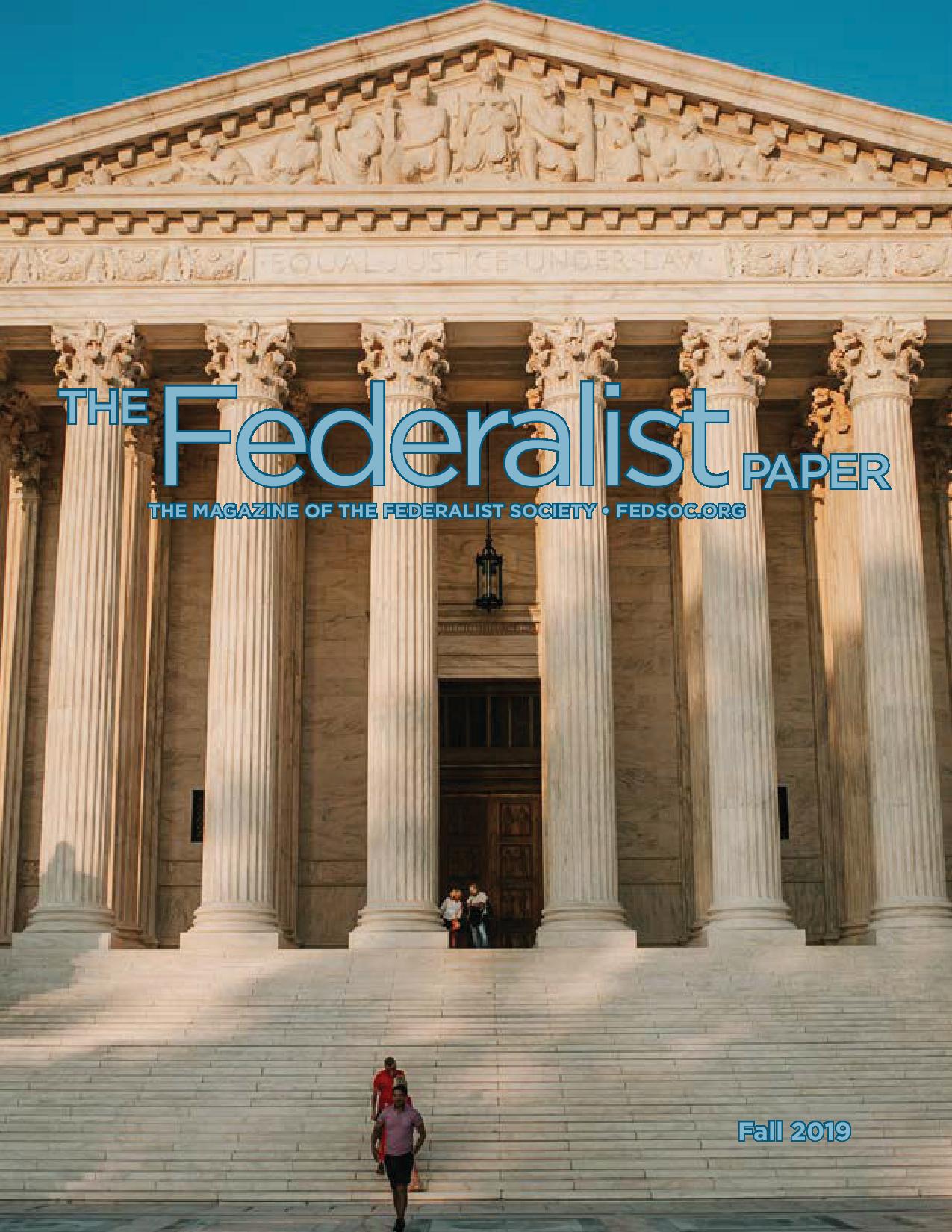 The Federalist Paper
Federalist Society chapters at law schools and in cities across the country hosted Supreme Court round ups this summer, and they began previewing the October 2019 term this fall. We hope you had the chance to attend one of these events, but if not, visit fedsoc.org to watch videos, listen to podcasts, and read articles about Supreme Court decisions and upcoming arguments you care about.
Fed Soc students take a break from classes during the summer, but our Student Division was busy as always as it hosted the annual Student Leadership Conference in Washington, DC. The conference brings student chapter presidents together to learn the ins and outs of Fed Soc leadership, and it culminates in a fun reception at the Supreme Court with local Federalist Society members and friends. See inside for photos from the conference, along with a profile of the growing student chapter at Northern Kentucky University's Chase College of Law.
The Fifth Annual Texas Chapters Conference took place in September in Austin. Check out photos from the event, and look out for upcoming conferences and events in your area.
This summer, our Faculty Division hosted programs for academics and aspiring academics, and our Practice Groups held several excellent live events on a variety of topics in Washington, DC. In October, the two divisions collaborated to host the annual Supreme Court Preview at the Mayflower Hotel in downtown DC, which featured a distinguished panel of commentators and insightful commentary on upcoming cases in the new Supreme Court term.
This issue features updates from our Article I Initiative and our Regulatory Transparency Project on pages 14-15. You can also see behind the scenes photos of our Digital team filming for a documentary and pictures from recent events on Capitol Hill. Finally, you can read a member profile and see a selection of our online resources, all of which are available at fedsoc.org.
We hope you enjoy this issue of the Federalist Paper. Stay in touch with us on social media, and please send any comments to us at info@fedsoc.org. We look forward to hearing from you!