State Court Docket Watch: Cleveland Metro. Bar Assn. v. Morton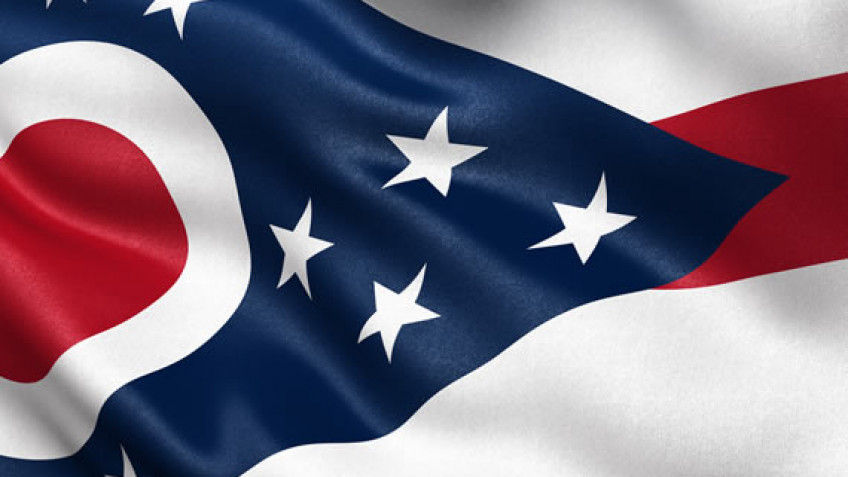 State Court Docket Watch
In Cleveland Metropolitan Bar Association v. Morton,[1] the Ohio Supreme Court sanctioned an attorney for his criticism of the judiciary. Morton is a significant decision on protection for speech criticizing members of the judiciary for acting based on political interest.
Background
The case began with an attorney seeking relief for his client on the tax valuation of real property in Cuyahoga County, Ohio. In 2011, the property was purchased for $5,000. By 2015, the county taxing authority valued the property at $107,900. After exhausting administrative review seeking revaluation of the property, the attorney appealed to the Court of Appeals, which affirmed based, in part, on Moskowitz v. Cuyahoga County Board of Revision.[2] The attorney filed a petition with the Ohio Supreme Court for discretionary review, arguing Moskowitz was wrongly decided. Although his brief contained the typical parts of an appellate brief, it also included pointed criticism of the Ohio Supreme Court—that the justices acted to advance their own political interests and Moskowitz was "based on politics, not law."[3] His request for review was denied.[4]
Shortly thereafter, the Cleveland Metropolitan Bar Association (CMBA) alleged that the attorney committed four ethical violations for impugning the integrity of the judiciary based on his assertions that the justices acted based on politics, not the law.[5] The Board of Professional Conduct (Board) found that the attorney committed three ethical violations and recommended his suspension "from the practice of law for one year with the entire suspension stayed on the condition that he commit no further misconduct."[6]
Majority Decision
The attorney challenged the Board's decision and filed several objections with the Ohio Supreme Court. The Court considered the following issues.
First, the attorney argued the complaint should be dismissed because there was no grievant, so CMBA lacked standing. The Court rejected this argument and concluded that the rules on professional conduct permitted disciplinary counsel or a certified grievance committee to file a complaint regardless of whether there was a grievant.[7]
Second, the attorney argued that his criticism of the Ohio Supreme Court was constitutionally protected political speech. In particular, the attorney argued that the Board's reliance on Disciplinary Counsel v. Gardner[8] was improper because "the objective test adopted in that case impermissibly punishes false speech that is negligently made,"[9] and the proper test would require proof of actual malice based on New York Times Co. v. Sullivan[10] and Garrison v. Louisiana.[11] These arguments fared no better, and the Court adhered to the objective test and concluded that the attorney "acted with reckless disregard for the truth of his accusations."[12]
Third, the attorney argued that the Board failed to cite sufficient caselaw to support its findings of misconduct. Citing six other decisions, the Court concluded that it had "routinely found that attorneys have violated [Rule] 3.5(a)(6) by making undignified or discourteous statements degrading to a tribunal in documents that have been filed in a court."[13]
In a per curiam decision, the Ohio Supreme Court overruled the attorney's objections, adopted the Board's findings of misconduct, and suspended the attorney from practicing law for one year with six months stayed on the condition that he commit no further misconduct.[14]
Concurring Opinions
Chief Justice Maureen O'Connor, joined by Justices Patrick Fischer, Michael Donnelly, and Jennifer Brunner, filed a concurring opinion, arguing "that practicing law is a privilege, not a right."[15] To that end, in her view, when the attorney took the oath of office, he agreed to be bound by the Ohio Rules of Professional Conduct, which require an attorney to have a reasonable factual basis for statements about a judicial officer that may undermine public confidence in the judicial system. She concluded that the disciplinary action was warranted to preserve the integrity of the court.[16]
Justice Melody Stewart concurred in the opinion except that she would have imposed the less severe sanction recommended by the Board.[17]
Dissents
Justice Sharon Kennedy dissented. She argued that the Court should "overrule Gardner and hold that attorneys are subject to discipline only for statements that disparage the judiciary when they are (1) proven to be a false statement of fact, and (2) the statement was made with actual malice—with knowledge that it was false or with reckless disregard for its truth."[18] In her view, the objective test was both "overinclusive in that it prohibits true statements that attorneys should think are false" and "underinclusive in that it does not prohibit statements that are false but that a reasonable attorney would assume to be true."[19] She concluded that the attorney's criticism was protected political speech.[20]
Justice Patrick DeWine also dissented. In his words, "I just don't see it," and despite the "not-so-nice things [said] about this court," "[m]y skin is not so thin as to think that [disciplinary action] is warranted."[21] To the contrary, the attorney's criticism, in Justice DeWine's view, was "best understood as statements of opinion based on fully disclosed facts."[22] He argued that the court already "explicitly adopt[ed] the actual-malice standard,"[23] but that the attorney's speech was protected under either standard. He concluded that the majority's decision "comes at a high cost" because it will stifle speech and damage the court's reputation.[24]
***
Morton is an important decision on protection for political speech, especially speech criticizing the judiciary for acting based on political interests. Shortly after Morton was issued, the Ohio Supreme Court decided League of Women Voters of Ohio v. Ohio Redistricting Commission,[25] where Justice Sharon Kennedy cited Morton and argued that the majority's "insinuation that the dissenting opinions are driven by political affiliations and political outcomes is difficult to harmonize with this court's recent decision in [Morton]."[26] She further wrote: "The same justices who are today implying that other justices of this court are guided by something other than fidelity to a sworn oath of office harshly disciplined an attorney who had filed a pleading in which he accused this court of adjudicating based on political motives."[27]
---
[1] Slip Opinion 2021-Ohio–4095 (Ohio Nov. 23, 2021).
[2] 150 Ohio St. 3d 69 at 70, 2017-Ohio-4002, at ¶ 1, 78 N.E.3d 870 at 871.
[3] Memorandum in Support of Jurisdiction of Appellant Schwartz, at 1, Schwartz v. Cuyahoga Cty. Bd. of Revision, 2019 WL 249507 (Ohio 2021).
[4] Schwartz v. Cuyahoga Cty. Bd. of Revision, 155 Ohio St.3d 1406, 2019-Ohio-944, 119 N.E.3d 434.
[5] Morton, 2021-Ohio–4095, at *1.
[6] Id.
[7] Id. at *3 (citing Gov. Bar R. V(9)(C)(1)).
[8] 99 Ohio St.3d 416, 2003-Ohio-4048, 793 N.E.2d 425 (Ohio 2003).
[9] Morton, 2021-Ohio-4095, at *3.
[10] 376 U.S. 254 (1964).
[11] 379 U.S. 64 (1964).
[12]Morton, 2021-Ohio-4095, at *5.
[13] Id. at *5.
[14] Id. at *7.
[15] Id. at *8 (O'Connor, C.J., concurring).
[16] Id. at *10.
[17] Id. at *10 (Stewart, J., concurring).
[18] Id. at *16 (Kennedy, J., dissenting).
[19] Id. at *14.
[20] Id.
[21] Id. at *16 (DeWine, J., dissenting).
[22] Id. at *18.
[23] Id.
[24] Id. at *21.
[25] 2022-Ohio-65 (Ohio Jan. 12, 2022) (Kennedy, J., dissenting).
[26] Id. at *58.
[27] Id. (citations and quotation marks omitted).
Note from the Editor: The Federalist Society takes no positions on particular legal and public policy matters. Any expressions of opinion are those of the author. To join the debate, please email us at info@fedsoc.org.