Virginia House of Delegates v. Bethune-Hill - Post-Argument SCOTUScast
SCOTUScast featuring Scott Keller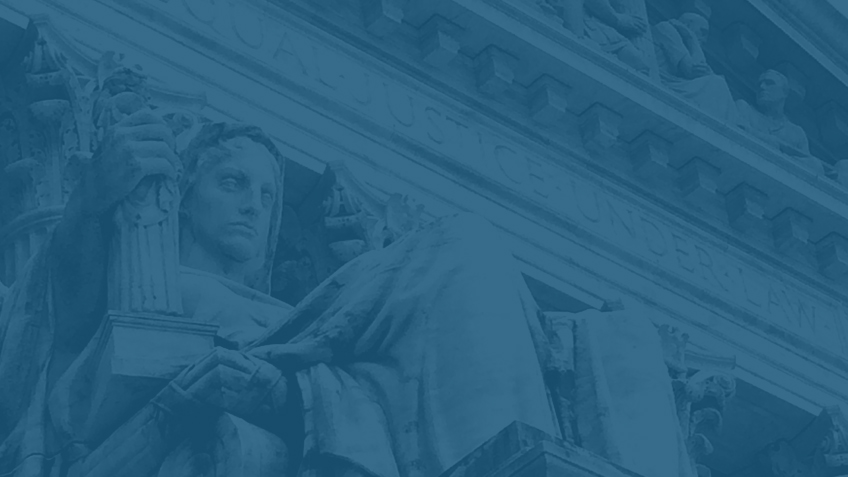 SCOTUScast
On March 18, 2019, the Supreme Court heard argument in Virginia House of Delegates v. Bethune-Hill, a case considering racial gerrymandering claims in the the redistricting of Virginia House of Delegates districts.
In 2011, the Virginia House of Delegates redrew the 100 Virginia House of Delegates districts. Under the plan, each district was required to have 80,000 residents. Under the 2001 plan, there were twelve districts with a majority black voting age population (BVAP). These districts did not meet the 80,000 resident requirement for the 2011 plan, which meant that "any new plan required moving significant numbers of new voters into these districts in order to comply with the principle one person, one vote." Title 52 U.S.C. § 10304--section 5 of the Voting Rights Act (VRA)--required that any new plan not "diminish the number of districts in which minority groups can 'elect their preferred candidates of choice.'" To ensure that at least twelve districts remained, the House of Delegates proposed that the twelve majority-minority districts were required to have a minimum 55% BVAP in the 2011 plan. The bill was passed and signed into law.
In 2014, registered voters in the twelve majority-minority districts filed suit against the Virginia State Board of Elections, claiming racial gerrymandering in violation of the Fourteenth Amendment. In 2015 the three-judge district court ruled that race was not a predominant factor in the construction of 11 of the 12 challenged districts, but did predominate in one district, (District 75), though in that situation strict scrutiny was satisfied. In 2017, the U.S. Supreme Court affirmed the district court's judgment with respect to District 75 but vacated the judgment as to the other 11 districts and remanded the case, concluding that the district court had relied on a flawed standard when assessing whether race predominated.
On remand, the three-judge district court concluded that race predominated in the drawing of all 11 districts and that none satisfied strict scrutiny. The Virginia House of Delegates appealed to the Supreme Court for further review, raising various concerns regarding the district court's predominance and strict scrutiny analyses, as well evidentiary issues. For their part the appellees sought dismissal of the appeal for lack of jurisdiction, and the Court directed the parties to address whether the House of Delegates lacked standing to bring this appeal.
To the discuss the case, we have Scott Keller, Partner at Baker Botts.