Speak Freely: Why Universities Must Defend Free Speech - Faculty Division Bookshelf
Bookshelf featuring Keith Whittington and Fred Schauer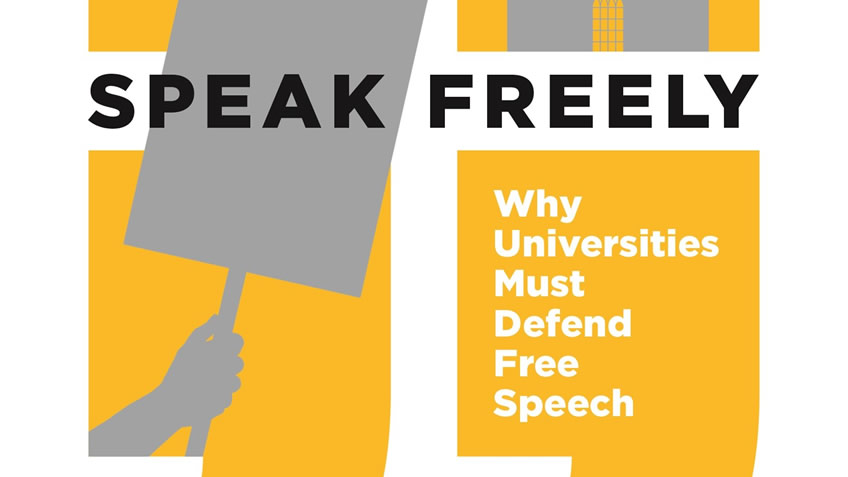 Faculty Division Bookshelf
In this episode of Bookshelf, Prof. Keith Whittington, the William Nelson Cromwell Professor of Politics at Princeton University, and Prof. Frederick Schauer, the David and Mary Harrison Distinguished Professor of Law at the University of Virginia, discuss Prof. Whittington's new book Speak Freely: Why Universities Must Defend Free Speech.
In Speak Freely, Prof. Whittington argues that universities have a distinctive and important mission in American society, one that has been recently challenged due to campus free speech debates. Prof. Whittington articulates the university as that which assembles and nurtures an open and diverse community of scholars, teachers, and students dedicated to the production and dissemination of knowledge. Moreover, he asserts, the robust protection of free speech and civil discourse is essential to that mission. In Speak Freely, Whittington argues that a better understanding of the relationship between the critical functions of the university and the principles of free speech can help guide us in resolving the difficult challenges that confront the members of modern universities.
Our conversation begins with Prof. Whittington's short introduction to his book, and is followed by Prof. Schauer's comments to which Prof. Whittington will respond. The two authors will then engage in a bit of a back-and-forth dialogue.
As always, the Federalist Society takes no position on particular legal or public policy issues; all expressions of opinion are those of the speaker. We hope these broadcasts, like all our programming, will serve to stimulate discussion and further exchange on the topics they address.