What Does Federalist #1 Teach Us About the Importance of Civil Discourse?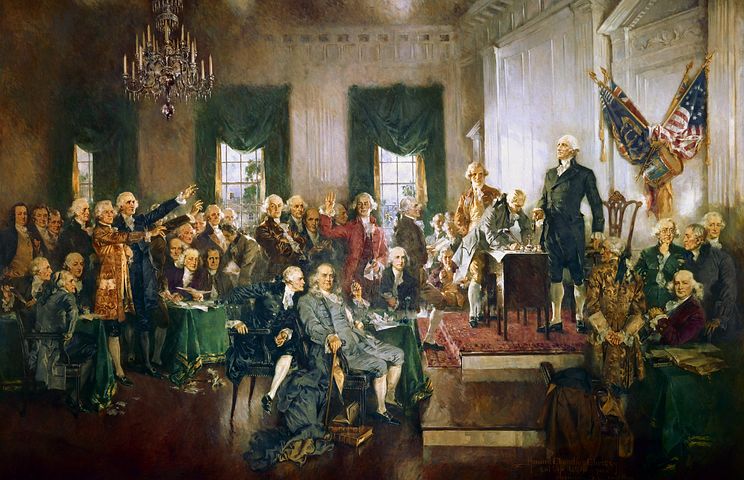 In an era of polarized politics, declining civility, and cancel culture, there are few organizations like the Federalist Society committed to supporting and providing forums for robust debate and balanced discourse on important legal and policy issues of the day. As it turns out, the promotion of and high standards for respectful debate—generating opportunities for multiple perspectives to be aired thereafter, allowing the marketplace of ideas to run its course—have deep roots in The Federalist Papers themselves.
While The Federalist Papers are most often read for their interpretation of the text and features of the Constitution, a close reading of Federalist No. 1 reveals it as almost entirely focused on the importance of maintaining civil discourse—something Alexander Hamilton saw as a critical precondition for the type of thoughtful debate necessary for the successful, legitimate ratification of a lasting Constitution.
Positioning Federalist No. 1 within modern debates on polarization and civility, my new essay just published last week by the Southern California Law Review's online companion, Postscript, breathes new life into lessons from Alexander Hamilton on the nature of civil discourse that are as much relevant today as they were when they were written in 1787.
The essay is here: Donald J. Kochan, On the Imperative of Civil Discourse: Lessons from Alexander Hamilton and Federalist No. 1, 94 Southern California Law Review Postscript 32 (2020).