Out of Thin Air: Cummings v. Premier Rehab Keller and "Emotional Distress" Damages in Antidiscrimination Law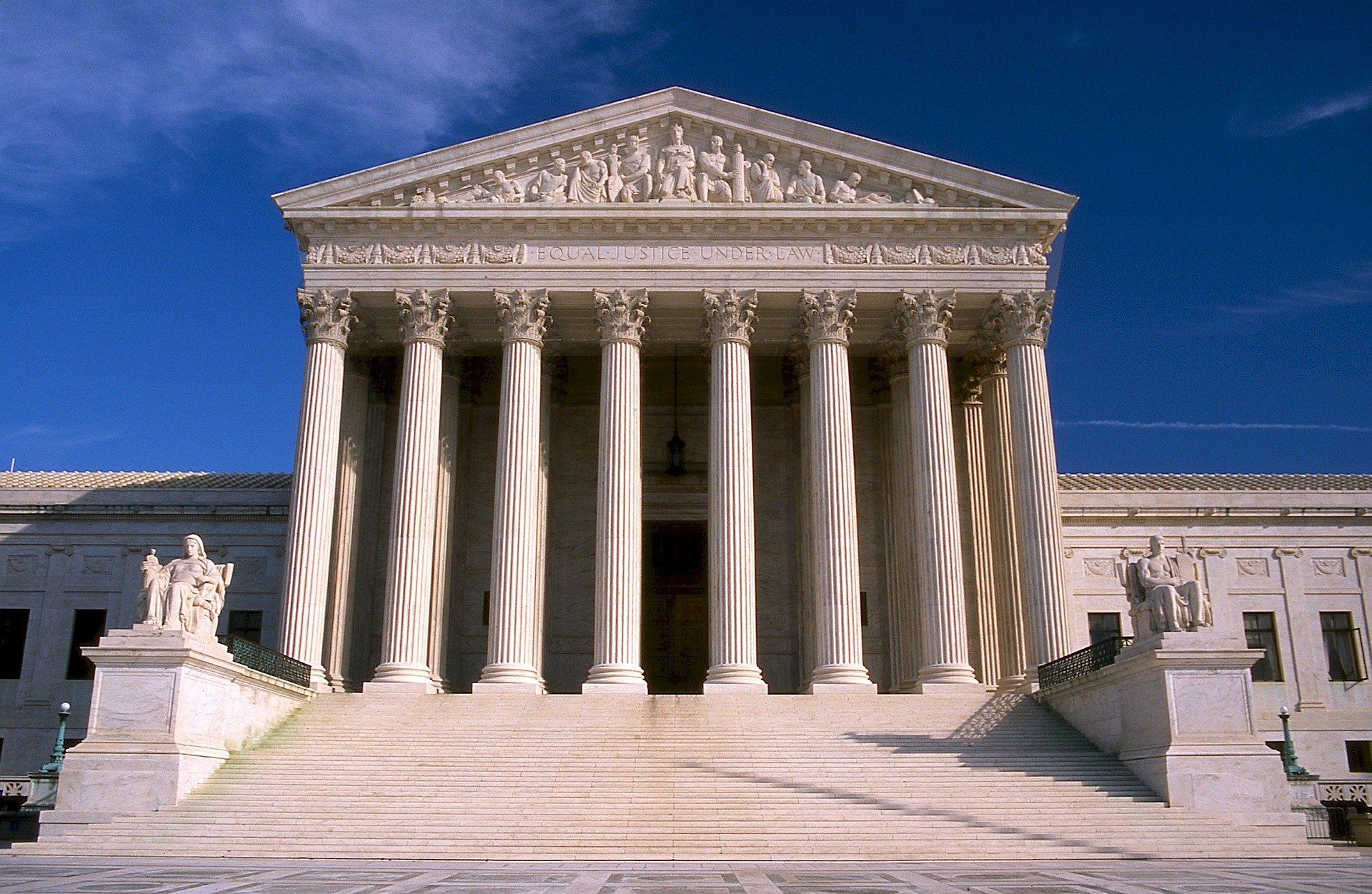 In perhaps one of the highest-profile Supreme Court terms in recent memory, one case, lacking any significant press attention, promises to re-shape the future of American civil rights law.
In Cummings v. Premier Rehab Keller, the Supreme Court will decide whether Congress meant to provide for a private right of action to sue for compensatory damages for emotional distress under two existing federal civil rights laws: Section 504 of the Rehabilitation Act, and Section 1557 of the Patient Protection and Affordable Care Act ("ACA"). Both laws are silent on the availability of emotional distress damages, but because the national dialogue these days focuses largely on the scope of anti-discrimination law, the Court's ultimate ruling is sure to have a significant impact.
In 2016, Jane Cummings, deaf and legally blind, attempted to make a physical therapy appointment for chronic back pain at Premier Rehab in Keller, Texas. Premier, a top rehabilitation clinic in the state and a recipient of federal funds, declined to provide Cummings with the sign language interpreter she requested. Instead, Premier offered to refer Cummings to a different clinic or provide alternative accommodations, including written notes, lip reading, and gesturing. Cummings declined. In February 2017, she returned to ask again for a sign language interpreter. Again, Premier declined. Cummings eventually sought treatment elsewhere but believed it to be unsatisfactory, and in August 2018, Cummings sued Premier Rehab. She argued that Premier's refusal to provide an interpreter caused her "humiliation, frustration, and emotional distress," and argued that the clinic's conduct violated Sec. 1557 of the ACA and Sec. 504 of the Rehabilitation Act, both of which prohibit recipients of federal funding from discriminating against disabled individuals.
Compensatory damages are available to plaintiffs under Title VI of the Civil Rights Act and the statutes that incorporate its remedies, which would include the ACA and the Rehabilitation Act. While it is clear that a plaintiff may recover "compensatory damages" under the Rehabilitation Act of 1973 (29 U.S.C. § 794a(a)(2)), and the Affordable Care Act of 2010 (42 U.S.C. § 18116(a)), the Supreme Court has never determined whether such damages include those arising from emotional distress.
Though compensatory damages are designed to compensate victims for their losses or injuries, Cummings claimed no physical injuries, financial harm, or other tangible loss resulting from Premier's denial of her request for an interpreter. Instead, she sought damages only for the emotional distress she claimed to have suffered. While some statutes and common law causes of action explicitly provide for the recovery of damages for emotional distress, the Supreme Court has yet to determine whether, under civil rights law, such harm qualifies as compensatory damage—and is therefore recoverable.
Emotional distress damages are available as a remedy in employment discrimination and tort cases against individuals and entities that engage in intentional or negligent misconduct causing emotional distress. The Supreme Court established the availability of compensatory damages for victims of discrimination in 2002 in Barnes v. Gorman. In Barnes, the Supreme Court unanimously upheld a jury award that included both compensatory and punitive damages to a disabled person (for, among other things, violating Sec. 504 of the Rehabilitation Act) who was injured after he was transported in a police van that was not equipped to accommodate the wheelchair to which he was bound, resulting in his injury. The question before the Court in Barnes was whether punitive damages were available under the statute. The question before the Court in Cummings is whether damages for emotional distress are available, and, as the lawyers for Premier point out in their brief, the plaintiff in Barnes suffered actual physical harm, while Ms. Cummings did not.
Title VI invokes Congress's Spending Clause power to place conditions on the grant of federal funds, and the Supreme Court has regularly applied a contract-law analogy in determining the scope of damages that are recoverable for violations. The Court has concluded that liability and any particular remedy are appropriate only if the funding recipient is on notice that, by accepting federal funding, it exposes itself to such liability. As Justice Antonin Scalia writing for the Court noted in Barnes, "[I]f Congress intends to impose a condition on the grant of federal moneys, it must do so unambiguously."
But an award of emotional distress damages under the ACA and Sec. 504 would require businesses and individuals to somehow foresee how their actions might make a plaintiff feel—a difficult, if not impossible, task. The attachment of liability for strictly dignitary injuries could let loose a torrent of frivolous claims for alleged violations of federal anti-discrimination law, likely extending beyond disability law. For example, there is no shortage of precedent on the pretextual use of antidiscrimination law by plaintiffs claiming to have suffered emotional distress at the hands of business owners who hold traditional but unfashionable religious beliefs.
In its amicus brief supporting respondent Premier, ten states argue that Congress did not intend to include damages for dignitary harms like emotional distress as a remedy for violations of civil rights laws. If Premier is forced to pay emotional distress damages to Cummings, what of the medical practitioners who receive federal funds, and are thereby subject to Sec. 1557 of the ACA, but who refuse to perform mastectomies on transgender patients?
In deciding whether damages for emotional distress are available under these statutes, the Court would likely have to wrestle with questions of preemption: in states with their own antidiscrimination laws that allow for the recovery of emotional distress damages, but cap the amount that is recoverable, would such laws now be rendered effectively null and void in a case involving a recipient of federal funds?
Only time will tell if Cummings v. Premier Rehab Keller will ultimately be viewed as one of the Supreme Court's defining civil rights cases. But unless and until Congress explicitly authorizes damages for emotional distress under federal anti-discrimination law, the justices should refrain from recognizing a remedy to civil rights violations that do not currently exist and which federal funding recipients could not have foreseen.
Note from the Editor: The Federalist Society takes no positions on particular legal and public policy matters. Any expressions of opinion are those of the author. To join the debate, please email us at [email protected].