Love Terminal Partners v. United States: Where Wright Amendment Reform Went Wrong
The repeal of an obscure air travel restriction paved the way for government to circumvent providing just compensation for takings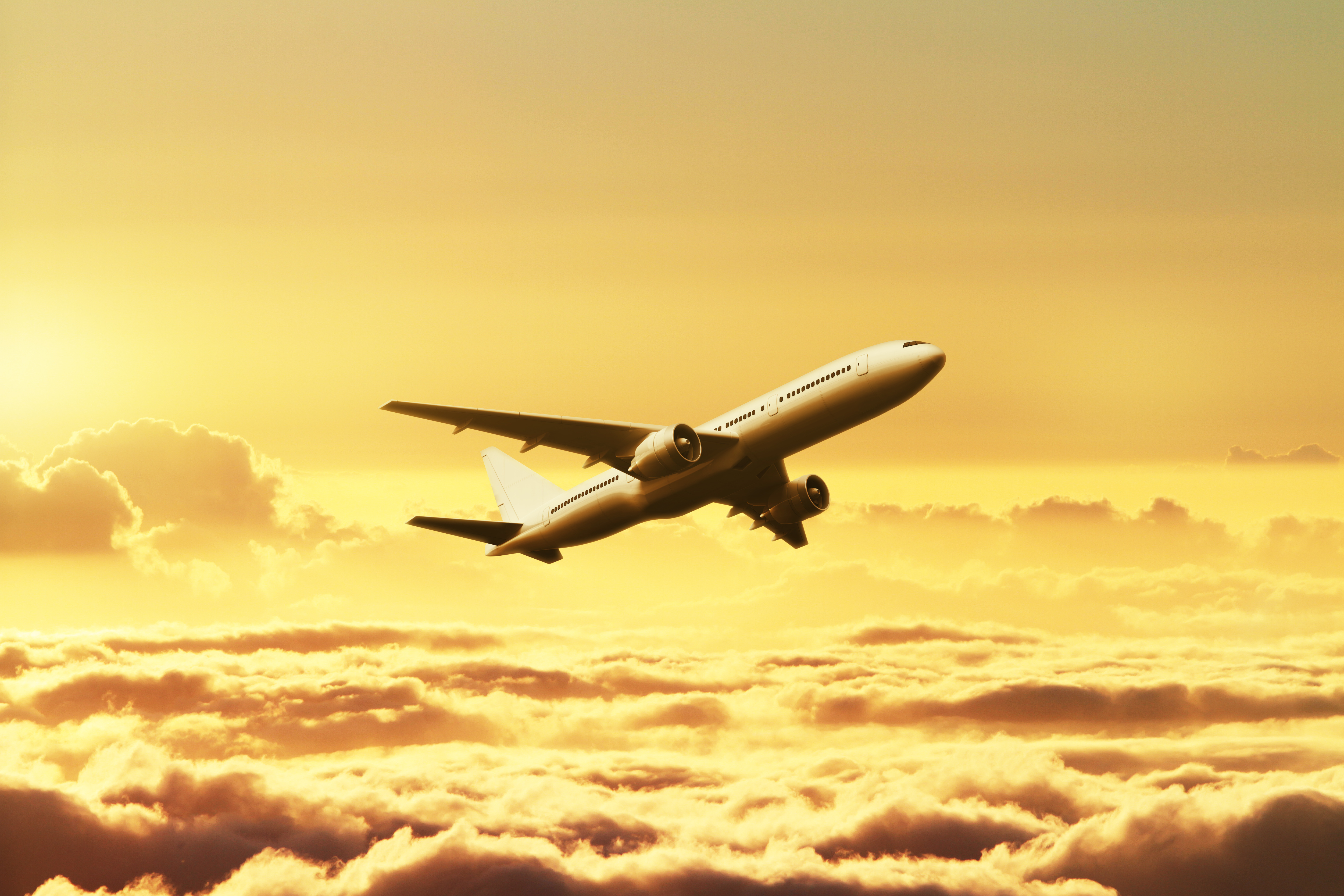 News
What was the Wright Amendment?
George Will once characterized the Wright Amendment and the situation at Dallas's Love Field Airport as the "farcical consequences of the government's 10-thumbed attempt to manage an industry."
Before Dallas/Forth Worth International Airport (DFW) opened in 1974, the Dallas area was served primarily by Love Field Airport, which still operates today as the main hub of Southwest Airlines. In 1979, then-House Majority Leader Jim Wright (D-TX) represented Forth Worth and Congress passed "Wright Amendment" to the Federal Aviation Act of 1958 to encourage development of DFW. The Wright Amendment restricted Love Field to servicing final destinations only in Texas and four other contiguous states (which was later expanded to eight).
Due to this restriction, most airlines abandoned Love Field for the much larger DFW, but Southwest (which initially only operated short, intrastate flights in Texas) resisted and found creative ways to offer interstate air passenger service in spite of the Wright Amendment. Love Field consisted of its main terminal with 32 gates, as well as a smaller auxiliary terminal, added in 2000, known as the Lemmon Avenue Terminal with 6 gates.
Wright Amendment Reform
In 2004, Southwest began lobbying Congress to repeal the Wright Amendment. American Airlines, based out of competing DFW, lobbied against it. As a result, Congress passed a resolution suggesting all parties propose a solution for reform. In July 2006, Dallas (which owned Love Field), Ft. Worth, Southwest Airlines, American Airlines, and the DFW Airport Authority entered into the "Five Party Agreement." This agreement would allow through ticketing at Love Field to any destination as long as flight first stopped at authorized Wright Amendment destination.
As a part of this agreement, the parties agreed to reduce the total number of gates at Love Field from 32 to 20. Six of these gates would be removed from the main terminal at Love. The other six gates would be removed from a separate terminal at Love Field called the Lemmon Avenue Terminal (which only has six gates). The agreement stipulated that those 20 gates at the main terminal would be allocated among the airlines currently serving Love Field at the main terminal. The City of Dallas also agreed to acquire and demolish the Lemmon Avenue Terminal. This agreement was voided if Congress did not enact legislation allowing the parties to implement the deal.
In October 2006, Congress passed the Wright Amendment Reform Act ("WARA"), which allowed immediate through ticketing at Love Field and set complete repeal of the Wright Amendment for 2014. WARA instructed Dallas to reduce the number of gates at Love Field to 20, but said no federal funds could be used to remove the six gates at the Lemmon Avenue Terminal. WARA also prohibited the FAA or DOT from taking any action inconsistent with the Five Party Agreement.
Lemmon Avenue Terminal Litigation
Love Terminal Partners ("LTP"), a private entity, owned the master lease/sublease of 26.8 acres at Love Field, which gave it access to the runways and ability to offer air passenger service. In 2000, it built the six-gate Lemmon Avenue Terminal on its acreage. Despite several attempts, small airlines could not profitably operate out of Lemmon due to the Wright Amendment.
Ending restrictions on air travel from Love Field would have been a boon for the Lemmon Avenue Terminal and caused its value to soar. Not surprisingly, however, the Five Party Agreement left the Lemmon Avenue Terminal as the odd man out after WARA. In 2008, LTP stopped paying rent and the City of Dallas subsequently evicted LTP and demolished the Lemmon Avenue Terminal.
LTP brought a takings claim against the United States in the Court of Federal Claims (CFC), alleging that WARA resulted in a regulatory taking of its valuable property rights under the master lease and sublease and a physical taking of the Lemmon Avenue Terminal.
After a trial, the CFC found that WARA required Dallas to acquire and demolish the gates at the Lemmon Avenue Terminal, which constituted a physical taking under the Fifth Amendment. Additionally, the CFC found that WARA constituted a regulatory taking under both the Lucas and Penn Central tests because WARA limited LTP's use of its lease such that it rendered it without economic value. The CFC awarded LTP $133.5 million in just compensation.
Federal Circuit Reverses and Provides Regulatory Road Map
In a ruling that could have profound implications on future takings, the Federal Circuit reversed and awarded LTP no compensation whatsoever.
First, the Federal Circuit found no regulatory taking. As an initial matter, the Federal Circuit saw LTP's regulatory takings claim as based on three separate government actions, rather than just one under WARA: (1) Congress's failure to repeal Wright Amendment; (2) WARA's provision of a benefit to Dallas by liberalizing the Wright Amendment without providing LTP the same benefit; (3) WARA preventing use of LTP's property for commercial air passenger service—as had been permitted under pre-WARA regulatory regime. Under both Penn Central's "serious financial loss" standard and Lucas's without any "economically beneficial use" standard, the Federal Circuit held, the economic injury must have been caused by WARA, not some other factor.
To show economic loss under Penn Central, LTP had to show the property had value in regulatory environment that existed before WARA was enacted. Thus, because, LTP did not demonstrate that the property had any economic value for commercial air passenger service pre-WARA, there could be no taking. LTP did not fare any better under Lucas because the Federal Circuit still denied that LTP could show any economic harm. LTP argued that condemnation zoning cases showed "reasonably probable" zoning changes can be considered when assessing the fair-market value of a property. But, citing the scope the project rule, the court rejected that argument.
The Federal Circuit also rejected a physical taking in the demolition of the Lemmon Avenue Terminal because WARA did not codify the "entire" Five-Party Agreement and specifically did not codify the portions of the Agreement where Dallas agreed to acquire and demolish Lemmon. Further, even if WARA had codified entire Five-Agreement, there could be no physical taking because, at most, it required Dallas to negotiate with or condemn it. And this would be voluntary. Moreover, WARA prohibited federal funds to be used for the condemnation.
The Federal Circuit's ruling has huge implications. LTP's property would have been extremely valuable after Wright Amendment repeal. The Court of Federal Claims even found that LTP's long-term lease was valuable specifically because the Wright Amendment's restrictions on Love Field were unsustainable. But in this case—to avoid just compensation requirements under Lucas and Palazzolo—the federal and local governments teamed up (with the blessing of LTP's competitors) to combine a value-enhancing regulatory fix with s value-destroying taking.
Christian B. Corrigan is an attorney at Mountain States Legal Foundation, a public interest law firm in Colorado that defends property rights, limited government, and individual liberty.