Biden Issues Executive Order Promoting "LGBTQI+" Policies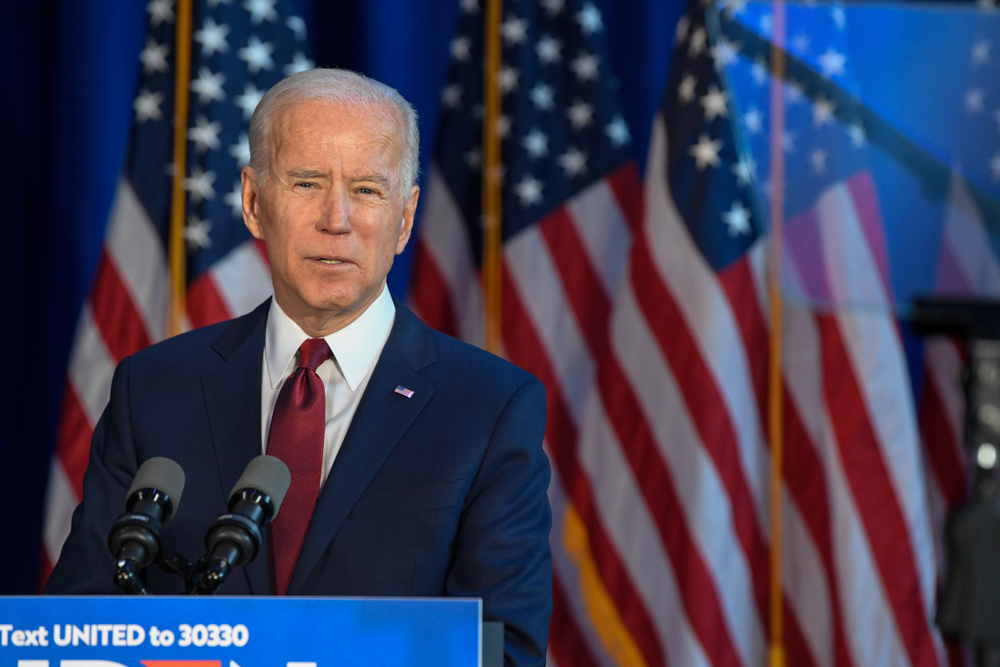 News
On June 15, 2022, President Joe Biden issued yet another executive order promoting his administration's "LGBTQI+" policies, this time "to mark Pride Month."
The order titled "Advancing Equality for Lesbian, Gay, Bisexual, Transgender, Queer, and Intersex Individuals" follows a long list of executive orders (see here, here, here, here, and here) aimed at combatting what Biden refers to as "systemic discrimination and barriers to full participation in our Nation's economic and civic life," which purportedly "can be the greatest for transgender people and LGBTQI+ people of color." (I document the Biden administration's gender identity policy at length here.)
The order pushes back on recent state actions and laws that protect minors from harmful and potentially sterilizing medical "gender-transition" interventions, ensure only biological females participate in girls' and women's sports, and promote parental rights by requiring discussion of sexual orientation and gender identity in school classrooms to be age appropriate. Biden calls these "political and legislative attacks" that "defy our American values of liberty and dignity, corrode our democracy, and threaten basic personal safety." In response, Biden calls on the Departments of Health and Human Services (HHS) and Education (ED) to counter the disfavored state actions, including by promoting "health equity" and access to medical gender-transition interventions, and promoting policies to support LGBTQI+ students, respectively.
Biden's order also targets "so-called conversion therapy." Conversion therapy is not defined in the executive order, but the accompanying White House Fact Sheet states it is a "practice that seeks to suppress or change the sexual orientation or gender identity of LGBTQI+ people." This definition is broad enough to encompass talk therapy that does not "affirm" a person's self-identification or expression.
HHS is directed to oppose "so-called conversion therapy" via federal funding strings and education. HHS, the State Department, and the Department of the Treasury are directed to develop an "action plan" to promote ending the practice around the world and ensure that it is not funded by U.S. foreign assistance dollars. And the Federal Trade Commission is "encouraged" to consider whether conversion therapy qualifies as an "unfair or deceptive act or practice" and whether any consumer warnings or notices should be issued.
In support of Biden's pro-LGBTQI+ agenda, the order calls on HHS and a few other agencies to develop policies and guidance, explore federal funding options, provide information and training, create work groups, collect data, and issue reports.
More specifically and among other actions required under the executive order:
HHS shall create sample state polices "to safeguard and expand access to health care for LGBTQI+ individuals and their families," and ED shall create sample state policies "to promote safe and inclusive learning environments."
HHS shall create an initiative in partnership with state child welfare agencies to address and eliminate LGBTQI+ "disparities" in the child welfare system (which includes foster care and adoption), as well as another initiative to address "health disparities facing LGBTQI+ youth and adults," prevent suicide, and provide access to "mental health care, reproductive health care, and HIV prevention and treatment."
"Family counseling and support of LGBTQI+ youth" is promoted as a "public health priority of the United States," and HHS is directed to federally fund "family counseling and support programs," defined as "voluntary programs . . . that seek to prevent or reduce behaviors associated with family rejection of LGBTQI+ youth by providing developmentally appropriate support, counseling, or information."
HHS shall extend non-discrimination protections "on the basis of sex" to include "sexual orientation, gender identity, and sex characteristics" in its programs and services.
HHS shall implement non-discrimination protections on the basis of sexual orientation and gender identity in programs established pursuant to the Runaway and Homeless Youth Act to address LGBTQI+ youth homelessness.
The Department of Housing and Urban Development shall establish a "Working Group on LGBTQI+ Homelessness and Housing Equity," and ED shall establish a "Working Group on LGBTQI+ Students and Families."
HHS shall conduct a study and issue a report on the impact of eligibility standards under federal statutes and regulations for LGBTQI+ and other households (as determined by the Secretary) to access federal benefits and programs for families. Following the report's recommendations, relevant agencies are directed to "adopt more inclusive eligibility standards."
The Attorney General shall establish a "clearinghouse" within the Office of Juvenile Justice and Delinquency Prevention to provide training, technical assistance, and resources for jurisdictions seeking "to better serve LGBTQI+ youth."
HHS shall publish a "Bill of Rights for LGBTQI+ Older Adults" document and guidance to address "discrimination, social isolation, and health disparities faced by LGBTQI+ older adults," including those in long-term care settings.
Relevant agencies shall expand data collection on "sexual orientation, gender identity, and sex characteristics."
Note from the Editor: The Federalist Society takes no positions on particular legal and public policy matters. Any expressions of opinion are those of the author. To join the debate, please email us at info@fedsoc.org.