Article I Initiative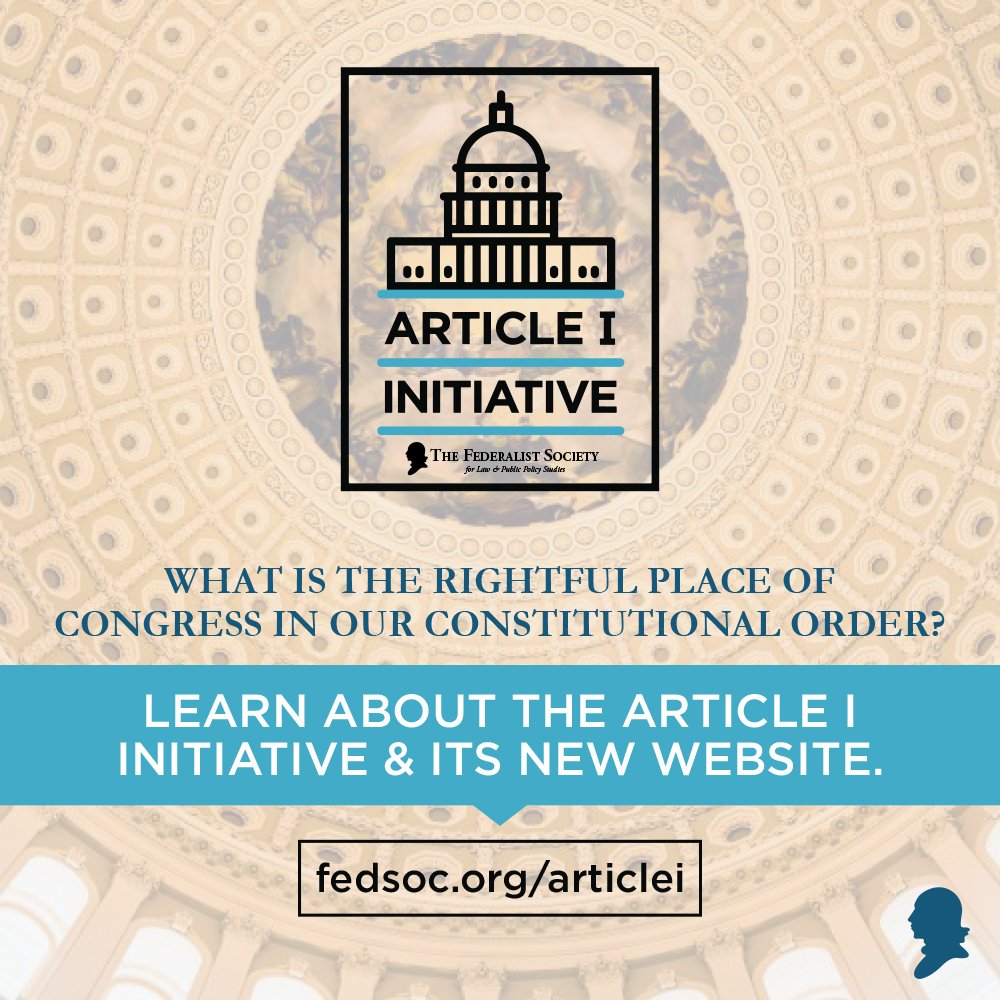 ***
The mission of Federalist Society's Article I Initiative is to restore Congress to its rightful place in the Constitutional order. The Initiative is non-partisan; we aim to bring the left and the right together to ensure that the Constitutional balance leans heavily towards the institution which is meant to be most representative of the American people.
Chicago Lawyers Chapter - Online Event
Zoom Webinar
Commentary
Can we have a government that is constitutional and also effective? For more than 100...