Article I Initiative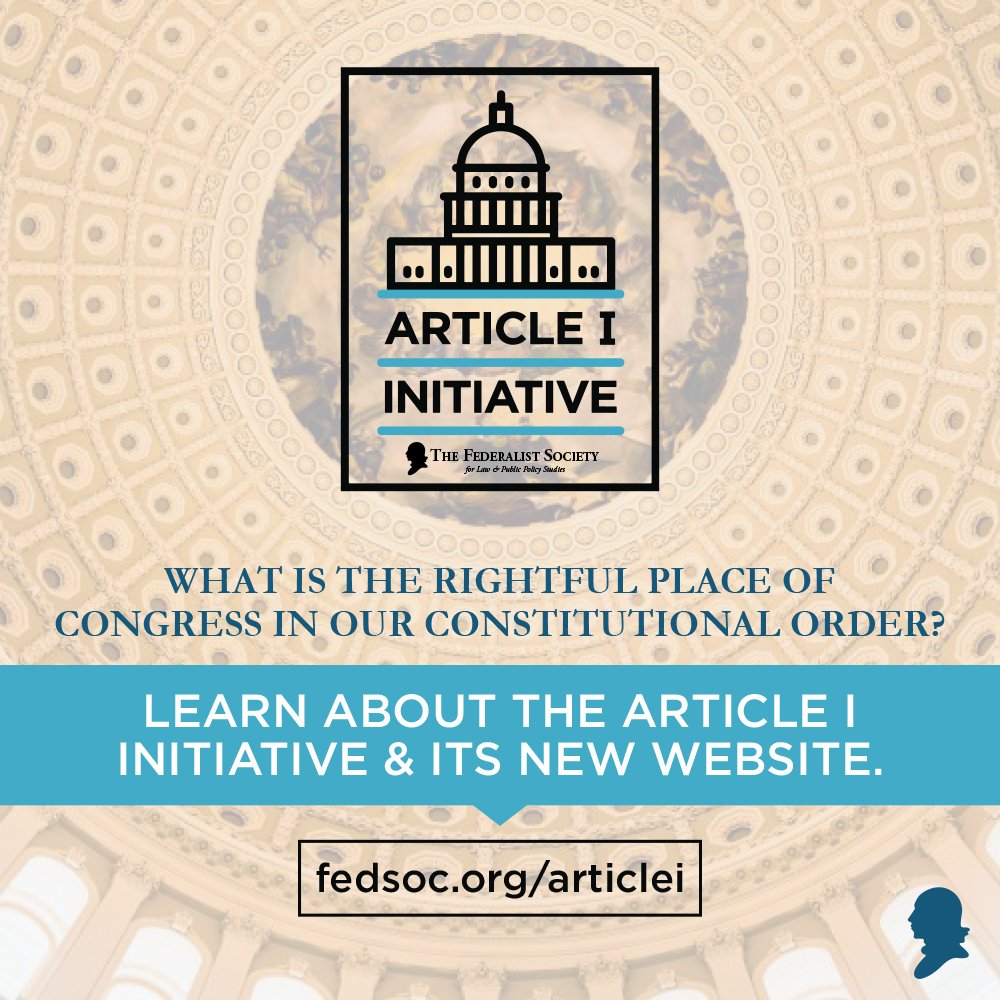 ***
The mission of Federalist Society's Article I Initiative is to restore Congress to its rightful place in the Constitutional order. The Initiative is non-partisan; we aim to bring the left and the right together to ensure that the Constitutional balance leans heavily towards the institution which is meant to be most representative of the American people.
Alabama Student Chapter
University of Alabama
Virtual
Tuscaloosa, AL 35487
McGeorge Student Chapter
Zoom Webinar -- McGeorge
3200 5th Avenue
Sacramento, CA 95817
Arizona State Student Chapter
Zoom Webinar -- Arizona State
Virtual
Phoenix, AZ 85004
Commentary
Federalist Society Review, Volume 22
Modern commentators have spilled much ink on the undemocratic nature of congressional delegations to executive...