FS-2112
Northwestern Law Student Chapter

Event Video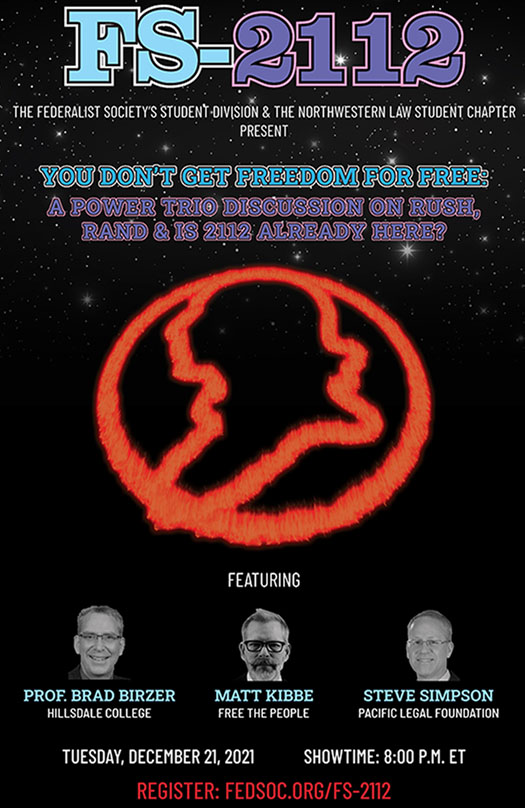 The Federalist Society's Student Division &
The Northwestern Law Student Chapter Present
You Don't Get Freedom for Free: A Power Trio Discussion on Rush, Rand & Is 2112 Already Here?
This event will be livestreamed via YouTube
Tuesday, December 21, 2021
8:00 PM ET
Featuring:
Prof. Brad Birzer, Professor of History, Hillsdale College
Matt Kibbe, President & Chief Community Organizer at Free the People
Steve Simpson, Senior Attorney at Pacific Legal Foundation
Feddie Night Fights is a series of online events hosted by the Student Division and a rotating Student Chapter each month.
*******
As always, the Federalist Society takes no position on particular legal or public policy issues; all expressions of opinion are those of the speaker.