Feddie Night Fights: Dueling Perspectives On State Constitutionalism
Hillsdale College Student Chapter

Event Video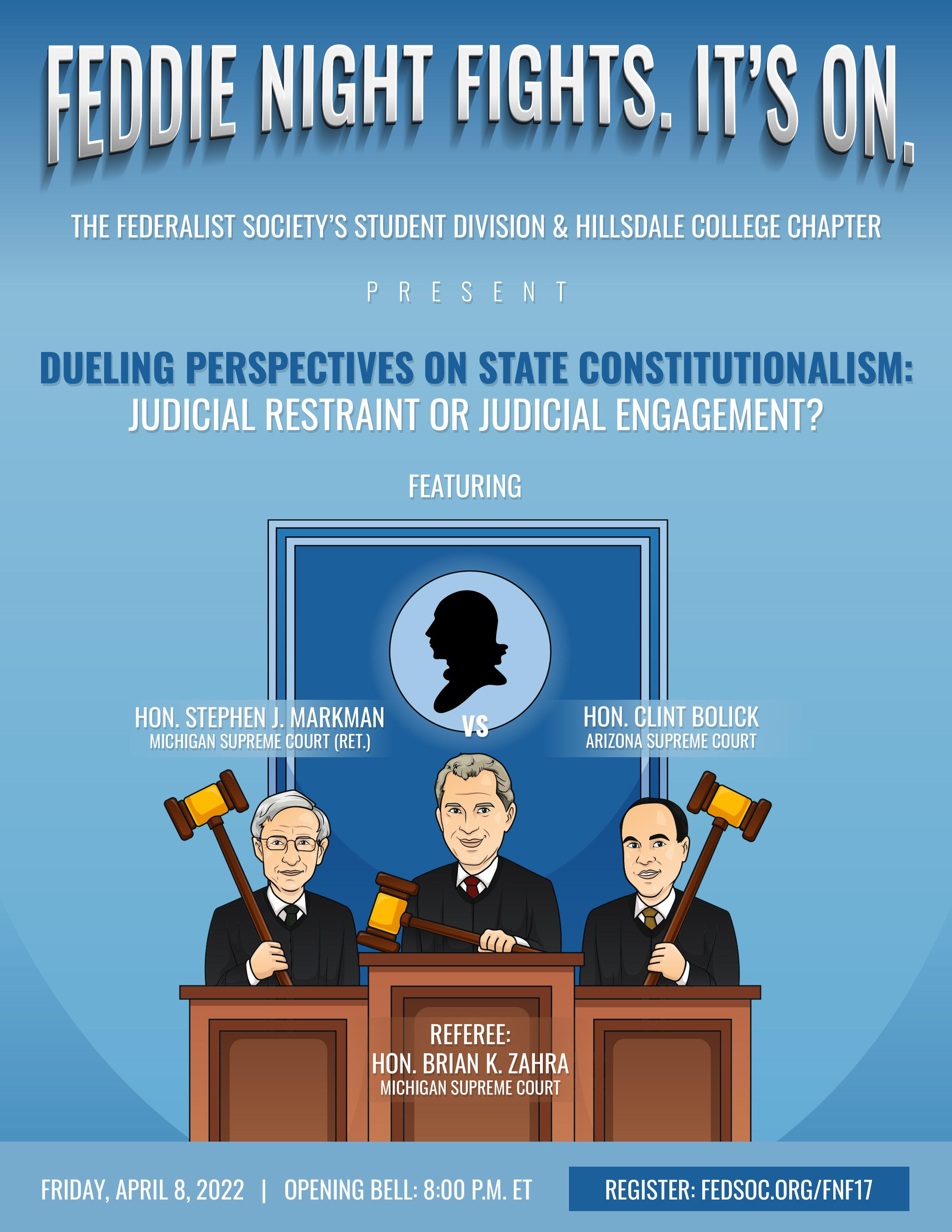 The Federalist Society's Student Division &
Hillsdale College Student Chapter present
Feddie Night Fights:
Dueling Perspectives On State Constitutionalism: Judicial Restraint or Judicial Engagement?
Friday, April 8, 2022
8:00 PM ET
Featuring:
Referee: Hon. Brian K. Zahra, Michigan Supreme Court
Hon. Stephen J. Markman, Michigan Supreme Court (Ret.)
Hon. Clint Bolick, Arizona Supreme Court
Feddie Night Fights is a series of online events hosted by the Student Division and a rotating Student Chapter each month.
*******
As always, the Federalist Society takes no position on particular legal or public policy issues; all expressions of opinion are those of the speaker.