Dean Treanor joined the Fordham faculty in 1991 and has taught a range of subjects, including Property, Intellectual Property, Criminal Law, and Legal History. He graduated from Yale College summa cum laude and phi beta kappa and from Yale Law School, where he was an Article and Book Review Editor of the Yale Law Journal. He also holds an A.M. in history from Harvard University. In addition to teaching at Fordham, Dean Treanor has twice taught at the Sorbonne as a Visiting Professor.
Before joining the Fordham faculty, Dean Treanor served as a speechwriter to the United States Secretary of Education, clerk to Judge James L. Oakes of the United States Court of Appeals for the Second Circuit, special assistant to the Chair of the New York State Commission on Government Integrity, special assistant United States Attorney in the District of Columbia, and as Associate Independent Counsel in the Office of the Iran-Contra Independent Counsel. As Associate Independent Counsel, he did trial and appellate work for the office, and he successfully defended on appeal before the United States Court of Appeals for the Fourth Circuit the conviction of the only Iran-Contra figure to serve jail time, Thomas Clines. From 1998 until 2001, while on leave from Fordham, he was Deputy Assistant Attorney General, Office of Legal Counsel, in the United States Department of Justice. The Office of Legal Counsel is responsible for providing legal advice to the Attorney General and the White House. During Dean Treanor's tenure, he focused on issues in criminal law, foreign affairs, international law, intellectual property, and war powers. He also testified before Congress on the applicability of the Privacy Act to the White House and on constitutional issues concerning the government of Puerto Rico.
A leading constitutional historian, Dean Treanor has focused on the original understanding of the Constitution, and his writings include studies examining the original understanding of judicial review and the Constitution's Takings Clause, Intellectual Property Clause, and the War Powers Clause. That work has appeared in the law reviews of the University of Chicago, Cornell, Columbia, Fordham, Georgetown, the University of Michigan, the University of Pennsylvania, Yale, and Stanford, among other journals, and he has been cited twice in Supreme Court.
Ph.D., History, Harvard University (2010)
J.D., Yale Law School (1985)
Article and Book Review Editor, Yale Law Journal
A.M., History, Harvard University (1982)
B.A., summa cum laude and Phi Beta Kappa,
Yale College (1979)
Georgetown University Law Center, Hart Auditorium
600 New Jersey Ave NW
Washington, DC 20001
Fordham Student Chapter
Fordham University School of Law
140 West 62 St.
New York, NY 10023
Fordham Student Chapter
Fordham University School of Law
150 W 62nd St
New York, NY 10023
Fordham Student Chapter, the American Constitution Society, and Fordham Law School Republicans
Fordham University School of Law
150 W 62nd St
New York, NY 10023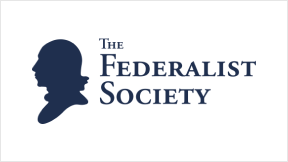 Engage Volume 12, Issue 1, June 2011
The following article is Dean Treanor's portion of a debate with Professor Richard Epstein during...