William P. Barnette is an in-house counsel in Atlanta, Georgia. He has successfully defended over 200 class actions in his career and is one of the few in-house counsel to have argued before the U.S. Supreme Court, which he did in Home Depot v. Jackson, 139 S. Ct. 1743 (2019). His article on the Jackson case in the Review of Litigation (University of Texas) ranked in the top ten federal civil procedure downloads on SSRN. 
Bryan Cave Leighton Paisner
14th Floor, 1201 West Peachtree Street
Atlanta, GA 30309
Federalist Society Review, Volume 22
A review of The Conservative Case for Class Actions, by Brian T. Fitzpatrick (Chicago), https://press.uchicago.edu/ucp/books/book/chicago/C/bo43233299.html (Read...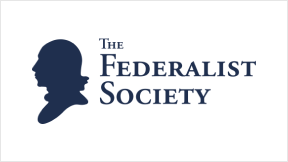 In addition to an upset winner and nationwide sensation in Funny Cide, the 2003 Kentucky...