Professor William Allen moved to New York University School of Law in 1997, following twelve years as Chancellor of the Court of Chancery of the State of Delaware, widely considered the leading trial court in the US for questions of business and corporation law. At the NYU, Allen is the Nusbaum Professor of Law & Business and serves on both the Law School faculty and as Clinical Professor of Business in the Finance Department of the Stern School of Business. At NYU he founded the Pollack Center for Law & Business to serve as a bridge between the students and faculty of the Law School and the Stern School of Business. See www.stern.nyu.edu/clb.
The author of various articles on corporate law and corporate governance, Allen teaches Corporation Law, Corporate Governance, Law and Business of Corporate Transactions, and Mergers and Acquisitions at both the Law School and Stern. He organizes a seminar series on Law & Finance at the Stern School in the Spring. Through the Pollack Center for Law & Business Allen originated the Advanged Professional Certificate in Law & Business, a summer program to enable law students to get graduate level training in business; organizes a speaker series in which senior business and legal professionals come to campus, and, jointly with the University of Pennsylvania organizes an annual academic conference on topics in Law & Finance.
Allen also has an academic and professional interest in international commercial arbitration. He serves as counsel to the New York law firm of Wachtell, Lipton, Rosen & Katz, with whom he consults concerning questions of corporate law and governance.
LL.D., Dickinson Law School (Hon.), 1991
J.D., University of Texas School of Law, 1972
B.S., New York University, 1969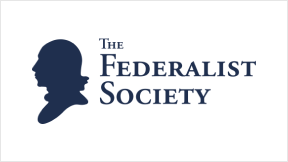 Corporations, Securities & Antitrust Practice Group Newsletter - Volume 3, Issue 3, Winter 2000
Following are excerpts from a panel discussion on corporate governance from the Fourth Annual Conference on...