Tara Fumerton has a broad range of experience in complex civil litigation, intellectual property law, and corporate internal investigations. Tara has litigated cases in state and federal courts involving class actions, fraud, federal and state False Claims Acts, RICO, patent litigation, and nationwide federal cases consolidated by the Judicial Panel on Multidistrict Litigation (so-called "MDL" cases). For several years, she has represented pharmaceutical companies in lawsuits throughout the country brought by private and government plaintiffs dealing with Medicare, Medicaid, and private insurance reimbursement. With respect to intellectual property law, her experience has primarily involved patent litigation involving semiconductors and semiconductor processing technologies. She also has represented a number of individual and corporate clients in internal and criminal investigations on a diverse range of topics. She has significant experience in managing complex discovery matters; taking, defending, and preparing witnesses for depositions; working with experts; and arguing motions before the court. In addition, she has drafted countless motions of all kinds in state and federal court, including mandamus petitions before the Texas Supreme Court.
Tara is a member of the Illinois Bar Association and The Chicago Bar Association.
The University of Iowa (J.D. with honors 2002; B.S. 2000)
*****
A person listed as a contributor has spoken or otherwise participated in Federalist Society events, publications, or multimedia presentations. A person's appearance on this list does not imply any other endorsement or relationship between the person and the Federalist Society. In most cases, the biographical information on a person's "contributor" page is provided directly by the person, and the Federalist Society does not edit or otherwise endorse that information. The Federalist Society takes no position on particular legal or public policy issues. All expressions of opinion by a contributor are those of the contributor.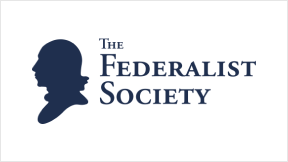 State Court Docket Watch Article
On September 12, 2013, in People v. Aguilar, the Illinois Supreme Court held that Illinois's...