Misha leads Troutman Peppers' national appellate and Supreme Court practice. Most recently, he successfully obtained orders from the Supreme Court blocking an unconstitutional restriction on places of worship, as well as overturning a lower court order that had blocked several state election laws. He has also argued and prevailed before the Supreme Court in Gill v. Whitford, one of the most significant redistricting cases in decades, as well as Murr v. Wisconsin, a high-stakes regulatory taking case.
Before joining Troutman, Misha served as Solicitor General of the State of Wisconsin. Misha previously served as a law clerk for the Honorable Anthony M. Kennedy of the Supreme Court, Janice Rogers Brown of the D.C. Circuit, and Alex Kozinski of the 9th Circuit. He graduated from Georgetown University Law Center, where he was President of the Federalist Society Chapter.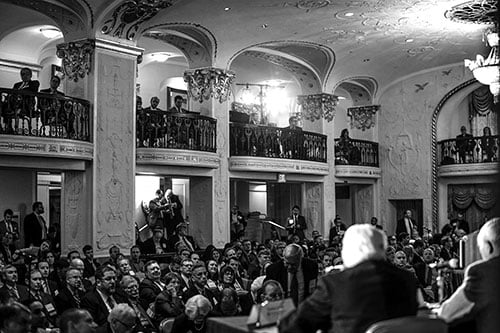 The Madison Club
5 E Wilson St.
Madison, WI 53703
Greenville, Columbia, and Charleston South Carolina Lawyers Chapters
On December 17, 2020, the Federalist Society's Greenville, Columbia, and Charleston, South Carolina Lawyers Chapters...