Judge Michael D. Warren, Jr., was appointed to the Oakland County Circuit Court in December 2002 and elected to retain the position in 2004, 2006, and 2012. He is the presiding judge of the general civil and criminal division. He is the sponsor of the electronic data management system (e-filing) project of the Oakland County Circuit Court and the pilot judge for e-filing and the paperless courtroom. Judge Warren cofounded Patriot Week with his then 10-year-old daughter Leah (www.patriotweek.org) and is the author of America's Survival Guide: How to Stop America's Impending Suicide by Reclaiming Our First Principles. He has received the Oakland County Bar Association's Distinguished Public Servant Award and several other awards. A former visiting professor at the Western Michigan University Thomas M. Cooley Law School teaching classes in constitutional law, Judge Warren has published a number of guest commentaries in various publications on the law, education, and civics. 
*****
A person listed as a contributor has spoken or otherwise participated in Federalist Society events, publications, or multimedia presentations. A person's appearance on this list does not imply any other endorsement or relationship between the person and the Federalist Society. In most cases, the biographical information on a person's "contributor" page is provided directly by the person, and the Federalist Society does not edit or otherwise endorse that information. The Federalist Society takes no position on particular legal or public policy issues. All expressions of opinion by a contributor are those of the contributor.
The Skyline Club 2000 Town Center, 28th Floor, Southfield, MI 48075 (Lodge Freeway at 10 Mile & Evergreen)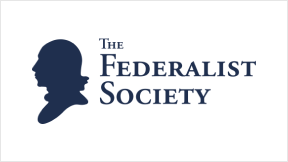 Former Mayor Rudolph Giuliani dramatically reduced serious crime in the city of New York by...