Kimberly Mutcherson is Co-Dean and Professor of Law at Rutgers Law School in Camden. Her scholarly work is at the intersection of family law, health law, and bioethics. She writes on issues related to reproductive justice, with a focus on assisted reproduction, abortion, and maternal-fetal decision-making.
Professor Mutcherson teaches Family Law, Torts, South African Constitutional Law, and Bioethics, Babies, & Babymaking. She has served as a Senior Fellow/Sabbatical Visitor at the Center for Gender and Sexuality Law at Columbia Law School, a Visiting Scholar at the Center for Bioethics at the University of Pennsylvania, and as a fellow at the Institute for Research on Women at Rutgers University. She won a Center for Reproductive Rights Innovation in Scholarship Award in 2013 and a Chancellor's Teaching Excellence Award in 2011.
She received her B.A. in history from the University of Pennsylvania and her J.D. from Columbia Law School where she was a Stone Scholar. At Columbia, she received the Samuel I. Rosenman Prize for excellence in public law courses and outstanding qualities of citizenship and leadership in the law school. She also received the Kirkland and Ellis Fellowship for post-graduate public interest work. Prior to joining the faculty at Rutgers School of Law in 2002, Professor Mutcherson was an Acting Assistant Professor of Lawyering at the New York University School of Law, a consulting attorney at the Center for Reproductive Law and Policy (now the Center for Reproductive Rights), and a Staff Attorney at the HIV Law Project.
*****
A person listed as a contributor has spoken or otherwise participated in Federalist Society events, publications, or multimedia presentations. A person's appearance on this list does not imply any other endorsement or relationship between the person and the Federalist Society. In most cases, the biographical information on a person's "contributor" page is provided directly by the person, and the Federalist Society does not edit or otherwise endorse that information. The Federalist Society takes no position on particular legal or public policy issues. All expressions of opinion by a contributor are those of the contributor.
Rutgers-Camden Student Chapter
Rutgers Law School
217 N 5th St
Camden, NJ 08102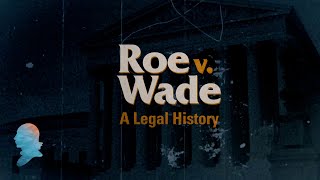 Documentary by FedSoc Films and Coronation Media
As one of the most consequential decisions in the history of the Supreme Court, Roe...