Joshua Horwitz, J.D., is Executive Director of the Coalition to Stop Gun Violence. He has spent nearly two decades working on gun violence prevention issues. Mr. Horwitz developed the long-term strategy to close illegal firearms markets as a way to focus the gun control movement on the huge gaps in our nation's gun laws that easily allow criminals to obtain firearms. This strategy includes implementation of policies such as closing the gun show loophole. He has managed dozens of issue campaigns at the state and federal level-including, in 2005, the successful campaign to defend the power of the citizens of the District of Columbia to establish gun laws without the interference of Congress. He also represents victims and municipalities in their suits against the gun industry. Mr. Horwitz has had the opportunity to testify before Congress and a number of state and local legislative bodies.
Mr. Horwitz is a graduate of the University of Michigan and received his law degree from the George Washington University. He is currently a visiting scholar at the Johns Hopkins Bloomberg School of Public Health and is working on a book examining the relationship between guns and democracy which will be published by the University of Michigan Press in 2008.
Temple Building 217 South Capitol Avenue
Lansing, Michigan 48933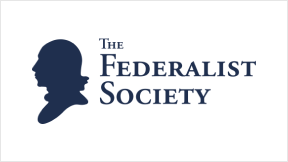 Online Debate
Earlier this year, the U.S. Court of Appeals for the District of Columbia Circuit ruled...