Jennifer K. Brown joined Legal Momentum as Vice President and Legal Director in August 2002. She came to us from the New York State Attorney General's Office, where she directed the first-ever Reproductive Rights Unit in the Civil Rights Bureau. She credits three and a half grueling years at the Civil Division of the United States Attorney's Office - her post before the Attorney General -- with teaching her how to be a lawyer. Jennifer also was a Fellow with the ACLU's Reproductive Freedom Project, and a clerk to Judge Pierre Leval on the Second Circuit, following her graduation from Yale Law School. Jennifer's involvement in feminist advocacy began long before law school. In the early 1980s she was a volunteer activist with NOW-NYC, and was the chapter's full-time executive director and then president from 1983-1987.


*****
A person listed as a contributor has spoken or otherwise participated in Federalist Society events, publications, or multimedia presentations. A person's appearance on this list does not imply any other endorsement or relationship between the person and the Federalist Society. In most cases, the biographical information on a person's "contributor" page is provided directly by the person, and the Federalist Society does not edit or otherwise endorse that information. The Federalist Society takes no position on particular legal or public policy issues. All expressions of opinion by a contributor are those of the contributor.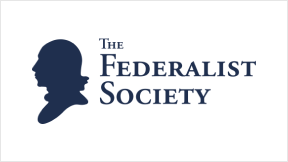 Online Debate
The Supreme Court has upheld the constitutionality of the Partial-Birth Abortion Ban Act, passed by...