Jason is a shareholder in GrayRobinson's Orlando office. He is a member of the firm's litigation practice with broad experience ranging from securities litigation to bankruptcy to white collar and antitrust law. Jason has represented clients with a wide array of interests, including helping companies and individuals navigate the Securities and Exchange Commission, the Department of Justice and congressional investigations and defending antitrust assertions in Multi-District Litigation proceedings. Jason has also developed a concentration in e-discovery matters.
*****
A person listed as a contributor has spoken or otherwise participated in Federalist Society events, publications, or multimedia presentations. A person's appearance on this list does not imply any other endorsement or relationship between the person and the Federalist Society. In most cases, the biographical information on a person's "contributor" page is provided directly by the person, and the Federalist Society does not edit or otherwise endorse that information. The Federalist Society takes no position on particular legal or public policy issues. All expressions of opinion by a contributor are those of the contributor.
Second Annual Florida Young Lawyers Summit
University Club of Tampa
201 N Franklin St #3800
Tampa, FL 33602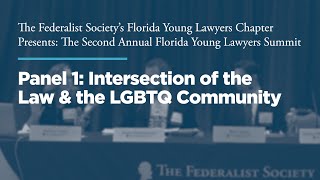 Second Annual Florida Young Lawyers Summit
Featuring: Nancy Hogshead-Makar, Founder, Champion Women Matt Sharp, Senior Counsel and State Government Relations National...