Mr. Davis's private practice focuses on energy, infrastructure and regulation. In 2013 and 2014, he served as Deputy Attorney General for the Commonwealth of Virginia, responsible for matters relating to transportation, infrastructure and land use. Prior to that service and fifteen years in private practice, he was a senior finance executive at a Fortune 500 electric power and gas company. He writes and speaks frequently on a variety of topics, including regulation and regulatory reform, capitalism, and the rule of law and economic development. His activities as a member of the Federalist Society currently include service on the Executive Committee of the Administrative Law & Regulation Practice Group, and service on the Regulatory Process Working Group of the Regulatory Transparency Project.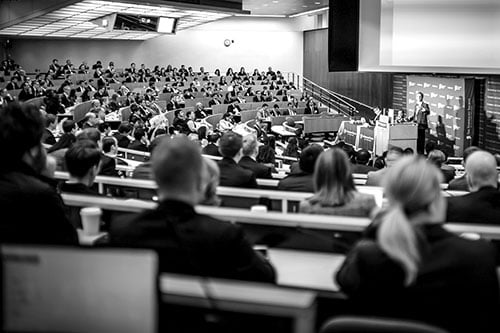 Nova Southeastern Student Chapter
Nova Southeastern University Shepard Broad College of Law
3305 College Avenue
Fort Lauderdale, FL 33314
Joel Nolette is a litigation attorney at Mintz Levin in Boston, and an active member...