From Capitol Hill to Albuquerque, Hal Stratton is a familiar figure in the halls of government. He has spent over three decades navigating government—as the head of a federal agency, as a state attorney general, as a small business owner and as a successful litigator and government relations advisor.
Hal advises and counsels clients in the areas of mining, oil and gas, natural resources product safety regulation, products liability litigation, state and federal government relations, and multistate and class action litigation with an emphasis on product safety and liability as well as areas affected by state attorneys general. Hal also counsels clients concerning international trade, regulation and product health and safety.
In 1978, Hal was elected to the New Mexico House of Representatives at the age of 27 by defeating the House Majority Whip. During his four terms in the New Mexico House he served on a number of committees, including the Judiciary Committee, where he served as chairman; the Energy & Natural Resources Committee, where he served as vice chairman; and the Transportation and Rules Committees. In 1986, he was elected New Mexico's attorney general—the only Republican to serve in that position since 1930.
While in the private practice of law, Hal has handled and litigated numerous matters involving oil and gas, federal and state grazing lease and condemnation rights, oil and gas tax and royalty valuation, asbestos landfill siting and matters with the Office of Aircraft Safety (now the National Business Center Aviation Management), among others. He has also handled a number of matters involving American Indian tribes.
Hal has served as an adjunct professor of law at George Mason University School of Law where he created a course on state attorneys general and multistate litigation and regulation. He is a Distinguished Military Graduate, served on active duty in the U.S. Army, and is the recipient of a number of awards including the American Legislative Exchange Council's Legislator of the Year award and recognition as the National Right to Work Committee's Statesman of the Year.
Phoenix Lawyers Chapter
The Newton
300 West Camelback Road
Phoenix, AZ 85013
George Mason Student Chapter
George Mason Univesity School of Law Hazel Hall 225
3301 Fairfax Dr,
Arlington, VA 22201
North Carolina Student Chapter
University of NC School of Law
160 Ridge Rd
Chapel Hill, NC 27514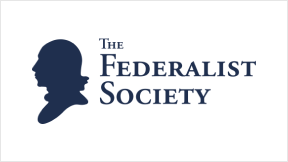 Engage, Volume 11, Issue 2
The provisions of Section 218 of the Consumer Product Safety Improvement Act of 2008 ("CPSIA")...
Administrative Law & Regulation Practice Group
The enacted Consumer Products Safety Improvement Act of 2008 mandated the promulgation of over 40...