Mr. Middleton joined the Pacific Legal Foundation as a Fellow in the College of Public Interest Law in 2007. His practice mainly focuses on environmental law, and he has authored briefs in important Clean Water Act and Endangered Species Act cases. He is also authoring an article on injunctive relief under the Endangered Species Act.
Mr. Middleton is a member of the state bar of California and is admitted to the United States Court of Appeals for the Ninth Circuit and the United States District Court for the Northern District of California. He grew up in Cincinnati, Ohio, and attended Saint Louis University and The Ohio State University Moritz College of Law.
B.A., Saint Louis University; J.D., The Ohio State University Moritz College of Law
*****
A person listed as a contributor has spoken or otherwise participated in Federalist Society events, publications, or multimedia presentations. A person's appearance on this list does not imply any other endorsement or relationship between the person and the Federalist Society. In most cases, the biographical information on a person's "contributor" page is provided directly by the person, and the Federalist Society does not edit or otherwise endorse that information. The Federalist Society takes no position on particular legal or public policy issues. All expressions of opinion by a contributor are those of the contributor.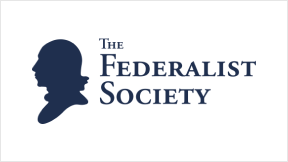 Engage Volume 11, Issue 3, December 2010
California's Sacramento-San Joaquin Delta serves as a dynamic ecosystem as well as a critical supply...