Mr. Benedict S. Cohen was appointed by President Bush to serve as the General Counsel for the Department of the Army effective on August 4, 2006. Mr. Cohen has twenty years of experience in high-level positions across the federal government, with a principal focus on national security and foreign policy. Prior to his current position, he served as the Managing Executive for Policy and Counselor to Chairman Cox at the U.S. Securities and Exchange Commission, where he focused on legal and policy issues facing the agency and enhancing the Commission's crisis-management and homeland-security capabilities. Prior to taking this position, he served as staff director of the Committee on Homeland Security of the U.S. House of Representatives, where he managed the transition from select committee to full standing committee status and the passage of authorization legislation for the Department of Homeland Security and of legislation reforming DHS' homeland security grant program.
Mr. Cohen has also served as Deputy General Counsel (Environment & Installations) for the Defense Department, in which capacity he spearheaded DoD's Readiness and Range Preservation Initiative, a multifaceted legislative, regulatory, and resource-management program to ensure sustainability of the military's test and training capabilities and foster better environmental stewardship. He also provided legal support for DoD's installation initiatives, and served as a principal spokesman for the Department on environmental and installations issues. He has also served in senior positions in the White House Counsel's Office, the congressional leadership staff, and the Department of Justice, as well as serving in two law firms.
Mr. Cohen graduated from Yale magna cum laude in 1980 with a B.A. in history, and from the University of Chicago Law School in 1983, having served as an Associate Editor of the Law Review. He clerked for Judge Laurence H. Silberman of the U.S. Court of Appeals for the D.C. Circuit. He lives in American University Park in Washington, D.C. His wife is an attorney in private practice. He has two children, aged eight and ten.
*****
A person listed as a contributor has spoken or otherwise participated in Federalist Society events, publications, or multimedia presentations. A person's appearance on this list does not imply any other endorsement or relationship between the person and the Federalist Society. In most cases, the biographical information on a person's "contributor" page is provided directly by the person, and the Federalist Society does not edit or otherwise endorse that information. The Federalist Society takes no position on particular legal or public policy issues. All expressions of opinion by a contributor are those of the contributor.
The Offices of Mayer Brown 1909 K Street, NW
Washington, District of Columbia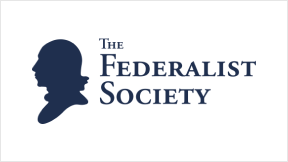 Federalism & Separation of Powers Practice Group Newsletter - Volume 3, Issue 3, Winter 2000
Following are excerpts from a panel discussion entitled "Separation of Powers and Foreign Policy" which...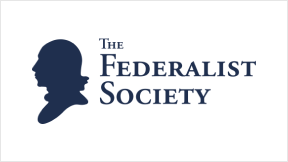 Federalism & Separation of Powers Practice Group Newsletter - Volume 1, Issue 1, Fall 1996
In the fields of separation of powers and federalism the 104th Congress revisited old issues...