Ms. McAvoy is an attorney, a former federal prosecutor and former in-house counsel for financial institutions. She specializes in Anti-Money Laundering and Terrorist Financing issues. She is an adjunct professor at Fordham Law School and heads Fordham's Adjunct Faculty Committee. Ms. McAvoy has been politically active as well, including having run for the position of Comptroller of the City of New York as Rudy Giuliani's running mate. She also was on John McCain's NY Steering Committee and was Co-Chair of NY Women for McCain during his most recent presidential bid.
She obtained a Bachelor of Arts degree from St. John's University in 1984, where she graduated summa cum laude as valedictorian and was NYS debate champion. Ms. McAvoy received a Juris Doctor degree from Fordham Law School in 1987 where she participated as a member of its National Moot Court team.
Ms. McAvoy began practicing law as a litigation associate at Mudge Rose Guthrie & Ferdon. After that she became an Assistant U.S. Attorney in the EDNY's Civil and Criminal Divisions, where she received awards from both the U.S. Customs Service and the U.S. Department of Agriculture. She practiced in US District Court, the US Court of Appeals for the 2d Circuit, Surrogate's Court and US Bankruptcy Court. Civil cases she handled included employment discrimination, forfeitures, medical malpractice, suits brought against government employees, Social Security disability, personal injury and tax cases. The criminal matters she handled included money laundering, bank robbery, mail fraud, illegal weapons sales, insurance fraud, credit card fraud, Food Stamp fraud, counterfeiting and narcotics violations.
After leaving the US Attorney's Office, Ms. McAvoy became Senior Attorney at Morgan Stanley, where she was in charge of anti-money laundering prevention efforts and the reporting of suspicious activity. She also handled insider trading matters, fraud issues, general securities litigation and criminal matters. She received an award from the U.S. Secret Service for her work and as a member of the Securities Industry Ad Hoc Bank Secrecy Act Group she assisted the U.S. Treasury Department and the Federal Reserve Board in drafting suspicious activity regulations relating to the securities industry.
Ms. McAvoy thereafter joined Citigroup, where she was Senior Legal Counsel for Citigroup Corporate Security and Investigative Services, providing legal advice on fraud issues, corporate security, investigations and anti-money laundering compliance for Citigroup's businesses, including Citibank, Travelers Insurance, Salomon Smith Barney and Primerica Financial Services.
Since 2000 Ms. McAvoy has been doing private consulting work for the financial industry. She has conducted extensive training for banks, securities firms, the NASD and law enforcement. She has also participated in internal corporate investigations and look-backs at financial institutions, has helped institutions develop appropriate policies and procedures and has acted as an expert consulting witness for law firms. She also continues to teach at Fordham Law School as an adjunct professor and remains active in politics.
Ms. McAvoy has provided legal, political and business commentary on a variety of television networks and on radio. She is a regular commentator on foxnews.com's Strategy Room and has appeared on various programs on the Fox Cable News Channel including The O'Reilly Factor. She is a legal contributor for the Grinder Show on NY 970 The Apple, a nationally broadcast radio show which also streams live on the internet.
The Cornell Club 6 East 44th Street
New York, New York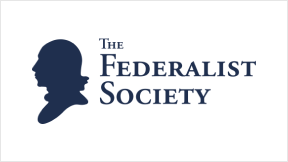 SCOTUScast 00-00-11 featuring Annemarie McAvoy
To listen, please right click on the audio file you wish to hear and then select "Save...