The Federalist Paper, Fall 2015
November 17, 2015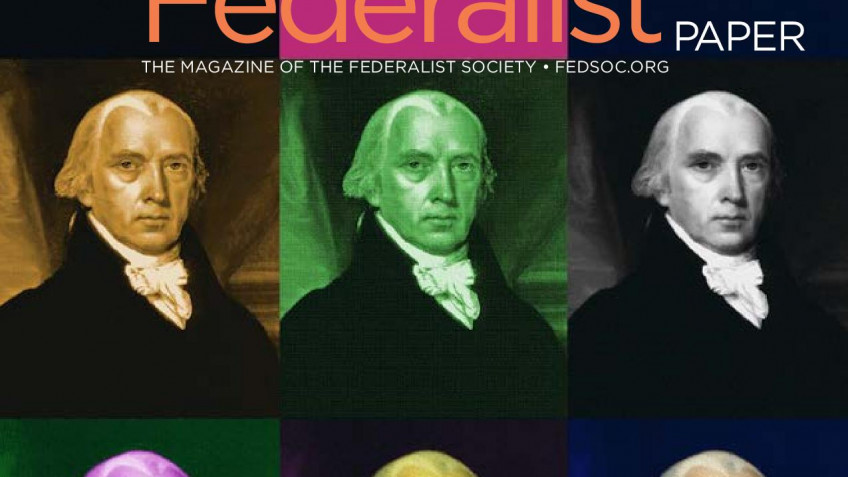 The Federalist Paper
We are pleased to bring you the fall issue of The Federalist Paper, just in time for our National Lawyers Convention. We hope you enjoy the new look. Inside, we highlight some of our most exciting programs and publications from the past few months. You will also find a book review by a Supreme Court Justice and member profiles.
Our Student Chapters have been busy recruiting new members and bringing in speakers for exciting debates. In this issue, we profile an outstanding student chapter leader—Dr. Riddhi Sohan Dasgupta, President of the Berkeley Chapter—in an interview you won't want to miss.
Lawyers Chapters around the country have been very active this summer and fall, wrapping up a season of Supreme Court Round-Ups just in time for the new term. The Texas Chapters just held their state convention, and don't miss upcoming regional conventions of the Florida Chapters and the Western Chapters.
The Faculty Division is looking forward to the upcoming Annual Faculty Conference. It has also been keeping busy hosting faculty colloquiums and the brand new James Kent Academy for aspiring academics.
The big story in Practice Groups is the explosion of interest in our Teleforum Conference Calls and in the podcasts that come from them. Learn more in this issue, and see some pictures from recent practice group-sponsored events.
Keep checking in with fedsoc.org (and like and follow us on Facebook and Twitter) to stay updated on our Teleforums, SCOTUScasts, Practice Group Podcasts, Engage articles, white papers, and more.
Please send your comments and suggestions my way at katie.mcclendon@fedsoc.org. I look forward to hearing from you!