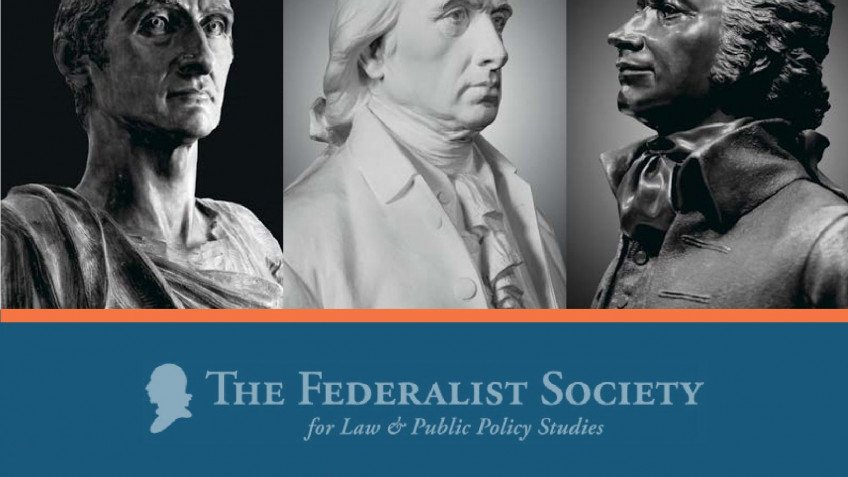 As we prepare this Annual Report, news of Justice Scalia's passing is still fresh in our minds. We have a tribute to him on pages 4-5. The Federalist Society is enormously grateful to Justice Scalia for all the help he gave the organization—from advising the nascent Society as a professor at the University of Chicago Law School to giving many speeches to the Society as a Supreme Court Justice. The Society's commitment to originalism was heavily influenced by him.
The Society is currently undertaking two major projects linked to the structural constitution to which Justice Scalia devoted so much of his work. The Article I Project examines the proper role of Congress under Article I of the Constitution; its launch at the 2015 National Lawyers Convention is discussed on pages 22-23. The Law & Innovation Project, which looks at the effect of the administrative state on our economy and society, is detailed on page 3.
These two projects build on the rest of the Society's work, which is also detailed in this report. We continue to sponsor speakers and debates at our law school chapters nationwide, hosting 1,100 such events in 2015. We also sponsored 400 lawyers chapter meetings and several large conferences. Our student and lawyer members are more active than ever, our chapters continue to broaden their reach, and our faculty ranks and programs continue to grow.
All this is by way of saying that the Society had a truly excellent year. We look forward to addressing the key questions we have always cared about—especially those regarding executive power, the role of Congress, and the role of the courts—in new ways in the coming year. In doing so, we will be building on all that we accomplished in 2015. None of this would be possible without the support of so many of our donors, volunteers, lawyers, professors, and students. For this help we are truly grateful.
Sincerely,


Eugene B. Meyer
President