2019 Civil Justice Update
White Paper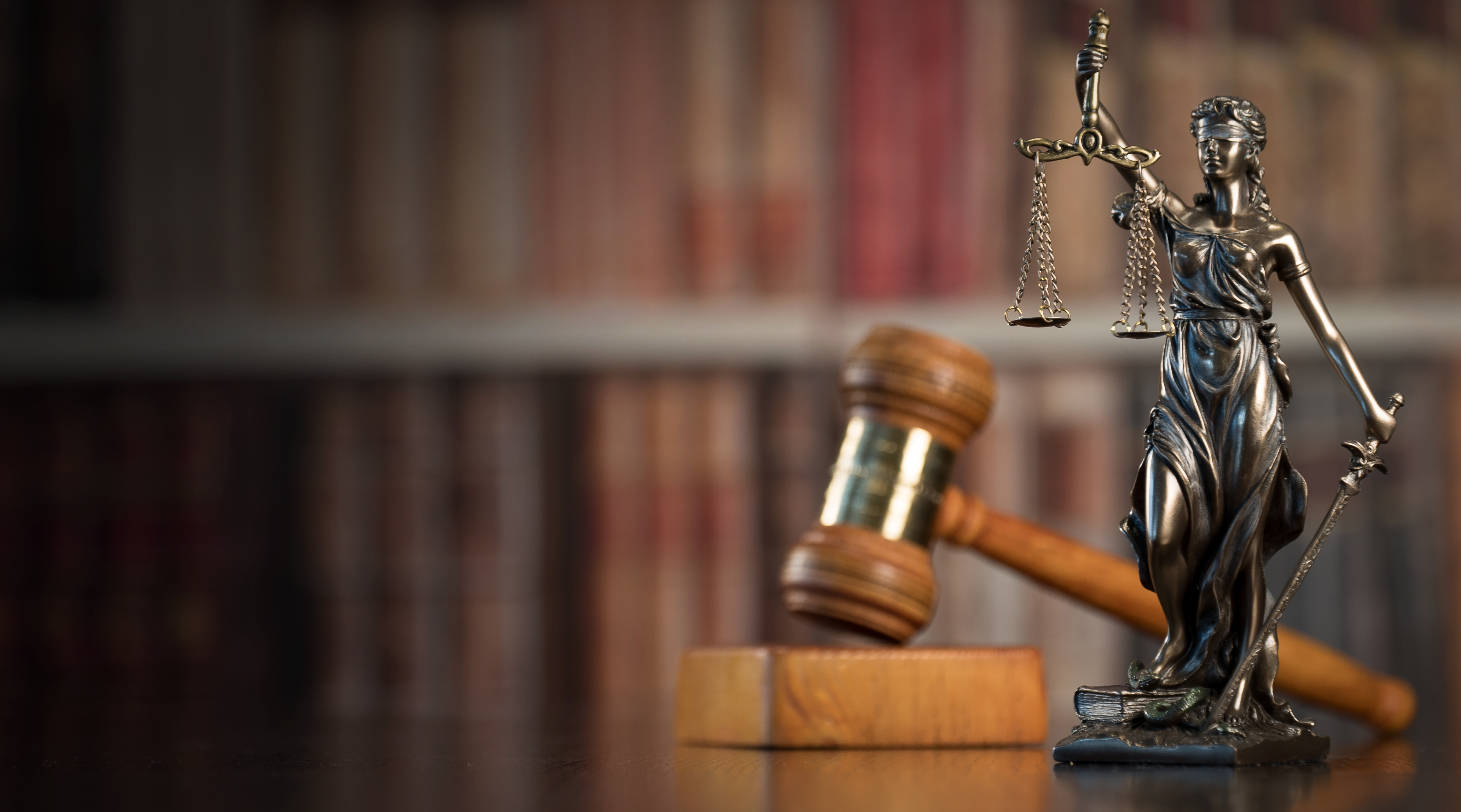 White Papers
Note from the Editor:
The Federalist Society takes no positions on particular legal and public policy matters. Any expressions of opinion are those of the author. We also invite responses from our readers. To join the debate, please email us at info@fedsoc.org.
This paper reviews key civil justice issues and changes in 2019. Part I focuses on broad trends, Part II discusses pending amendments to federal court rules, Part III summarizes liability law changes at the state level in 2019, and Part IV highlights key cases that addressed the constitutionality of state civil justice reforms.
I. Legal Reform Trends in 2019
A number of states adopted reforms on issues that have been trending in recent years, including closer alignment of state court discovery rules with 2015 amendments to the Federal Rules of Civil Procedure and asbestos litigation reform to prevent gamesmanship by plaintiffs' lawyers with respect to asbestos trust claim filings. New state legislative proposals with traction reject the American Law Institute's Restatement of the Law, Liability Insurance; and regulate deceptive mass tort lawsuit advertisements. Looking ahead, business and civil justice groups are seeking rules for multidistrict litigation cases, such as to allow early vetting of claims. Some states may explore laws to address a novel theory known as "innovator liability," which imposes failure to warn liability on manufacturers of branded pharmaceuticals for competitors' copycat products.
The plaintiffs' bar is working to ban or restrict pre-dispute arbitration agreements and nondisclosure agreements, especially with regard to sexual harassment and sexual assault claims. Many states extended statutes of limitations for childhood sexual abuse claims in 2019, including some that "revived" time-barred claims and provided claimants with a specified window of time to file suit.
A. Defense-Oriented Issues
1. Civil Discovery Reform
State legislatures and courts are taking steps to better align their state court discovery rules with changes to the Federal Rules of Civil Procedure that took effect in December 2015.[1] The amended federal rules redefine the scope of discovery from a broad standard of any information "reasonably calculated to lead to the discovery of admissible evidence" to discovery that is "proportional to the needs of the case."[2] The amended federal rules also permit court-issued protective orders to shift the costs of discovery to limit overly burdensome discovery requests[3] and establish a uniform standard for sanctions and curative measures where electronically stored information has not been properly preserved,[4] among other changes.
Since 2015, at least 14 states and the District of Columbia have brought their state court civil discovery rules into closer conformity with the amended federal rules, including Missouri (by legislation) and Delaware and Michigan (by court rule) in 2019.[5]
Looking ahead, the Ohio Supreme Court is considering changes to the Ohio Rules of Practice and Procedure that would, among other changes, adopt the federal concept of proportionality; provide for potential cost-shifting for unreasonably burdensome requests; require a scheduling order for discovery and other pre-trial matters; and require parties to hold a discovery conference, file a discovery plan with the court, and disclose certain information without any request for discovery.[6]
The Hawaii State Judiciary is considering similar changes based on the recommendations of a Task Force on Civil Improvements established by Hawaii Supreme Court Chief Justice Mark Recktenwald.[7] The Task Force proposes "right-sizing" discovery by adopting the federal proportionality concept and establishing a "tiering system to align discovery and the trial date with the needs of the case."[8] The Task Force also proposes early scheduling conference/order requirements patterned after Federal Rule of Civil Procedure 16(b) and mandatory initial disclosures and expert disclosures similar to Federal Rule of Civil Procedure 26.
2. Rejection of Restatement of Law, Liability Insurance
The American Law Institute's (ALI) Restatement of the Law, Liability Insurance (RLLI), published in 2019, is one of the most controversial restatements in the ALI's nearly 100-year history. The controversy stems from the RLLI's inclusion of novel rules that could reshape the liability insurance law landscape to disadvantage insurers.[9]
For example, the RLLI recommends subjecting insurers to liability for negligent selection of defense counsel.[10] The RLLI also proposes a rule that would subject insurers to liability for the negligence of selected defense counsel when the insurer exercised too much control over the selected counsel's professional judgment.[11] In addition, the RLLI narrows the circumstances in which an insurer may properly deny a duty to defend an insured and withdraw a defense that has been undertaken.[12]
In 2018, Ohio and Michigan adopted laws stating that the RLLI does not constitute the public policy of the state and should not be relied upon by courts.[13] In 2019, North Dakota and Arkansas enacted similar laws.[14] A new Texas law broadly proclaims that ALI Restatements are not controlling.[15] Other states have passed resolutions to discourage courts from following the RLLI, including Indiana and Louisiana in 2019.[16] The National Conference of Insurance Legislators adopted model legislation on the issue in 2019.[17]
3. Regulation of Deceptive Mass Tort Advertisements
Plaintiffs' law firms and lead generators spend hundreds of millions of dollars annually on lawsuit advertising.[18] The ads often incorporate flashing words like "medical alert" or "health alert," or they use images of government agency logos that make the ads look like public service announcements.[19] Advertisements for lawsuits against prescription drug manufacturers typically do not advise viewers to speak with a doctor before discontinuing or reducing use of a medication. In addition, most lawsuit ads conclude with fine print that is too small and too briefly shown to alert viewers that the ad is sponsored by a company that specializes in generating leads for law firms and that any legal work may be handled by other attorneys.
These advertisements have substantial public health effects.[20] One in four people who take prescription drugs have reported they would stop taking their medication immediately, without consulting a doctor, if they saw a lawsuit ad involving the drug.[21] A survey of psychiatrists who treat patients for schizophrenia and bipolar disorder found that more than half of the patients who stopped taking their medication or reduced their dosages without consulting their psychiatrist first did so because of lawsuit ads.[22] Reports filed with the Food and Drug Administration indicate that some patients have even died as a result of fearmongering lawsuit ads.[23] Recently, the Federal Trade Commission sent warning letters to several law firms and lead generators expressing concern about mass tort lawsuit ads on television that mislead the public.[24]
In 2019, Tennessee and Texas enacted laws regulating deceptive practices in mass tort lawsuit advertisements. The laws ensure that viewers understand they are seeing a legal services advertisement and are able to hear and read the fine print.[25] The laws prohibit ads presented as a "medical alert," "health alert," or "public service announcement." They also prohibit ads that include a government agency logo in a manner that suggests an affiliation with the agency or that use the term "recall" when a product has not been recalled by a government agency or through an agreement between the manufacturer and a government agency. Enforcement occurs through existing state consumer protection laws.
4. Asbestos Trust Transparency
Over the past four decades, most former manufacturers of asbestos-containing thermal insulation, such as Johns-Manville Corporation, have exited the tort system.[26] In bankruptcy, these companies set up trusts to compensate people who develop asbestos-related diseases from exposure to their products. Today, these trusts collectively hold billions of dollars to pay claimants.[27] People with asbestos-related injuries typically obtain compensation "from the trusts and through a tort case."[28]
Lawyers for asbestos plaintiffs often delay filing asbestos trust claims until after a personal injury case settles or is tried to a verdict. This tactic can thwart efforts by solvent defendants to utilize exposure history information in the trust claim materials to apportion fault to bankrupt entities or obtain set-offs on judgments.[29] Further, plaintiffs have alleged exposures in tort cases that are inconsistent with claims later submitted to asbestos trusts.[30]
These issues came to the fore in a bankruptcy proceeding involving gasket and packing manufacturer Garlock Sealing Technologies, LLC.[31] After most asbestos-containing thermal insulation manufacturers filed for bankruptcy, Garlock faced challenges defending itself because "evidence of plaintiffs' exposure to other asbestos products often disappeared."[32] This was the result of "the effort by some plaintiffs and their lawyers to withhold evidence of exposure to other asbestos products and to delay filing claims against bankrupt defendants' asbestos trusts until after obtaining recoveries from Garlock (and other viable defendants)."[33] The bankruptcy judge gave several examples of plaintiffs and their attorneys withholding exposure evidence from Garlock.[34]
Since the Garlock decision, numerous reports have confirmed that "[w]e are now past the time when [the abuses described in Garlock] can be referred to as mere anomalies."[35] The United States Department of Justice has said that secrecy regarding trust filings has made it "nearly impossible to detect when plaintiffs are seeking recovery based on factual representations that may be incompatible with other representations previously made in other litigation or before other trusts."[36]
To respond to these problems, state legislatures are providing asbestos defendants with greater access to plaintiffs' asbestos trust claim submissions.[37] Trust claim materials contain important exposure history information, giving tort defendants a tool to identify fraudulent or exaggerated exposure claims and to establish that trust-related exposures were partly or entirely responsible for the plaintiff's harm. In 2019, Alabama became the sixteenth state to enact asbestos trust transparency legislation.[38]
At the federal level, the Department of Justice and its United States Trustee Program (USTP) are taking steps to combat a "problematic lack of transparency in the operation and oversight of asbestos trusts."[39] The Department's actions follow a November 2017 letter to the United States Attorney General by twenty state attorneys general describing problems with the asbestos trust system and requesting federal engagement to "ensure that no fraud is being committed."[40] The Department and USTP are opposing the creation of trusts that lack provisions to prevent "fraud, mismanagement, or abuse"[41] and that "contain many of the same attorney-friendly provisions and weak safeguards that have enabled fraud and abuse in past asbestos bankruptcy cases."[42] In addition, the USTP is challenging the appointment of future claimants' representatives that the USTP believes are too conflicted to serve as independent fiduciaries. That work led to a 2019 ruling that "breaks new ground concerning how future claimants' representatives in asbestos bankruptcies (FCRs) are chosen."[43] The bankruptcy court described the USTP's concerns about the lack of transparency in plan negotiations and the filing, examination and payment of trust claims as "legitimate."[44] Further, the Department is apparently pursuing civil investigative demands served on asbestos trusts for the purpose of investigating "whether the Medicare Program has been reimbursed in accordance with the Medicare Secondary Payer Act."[45]
5. MDL Reform
Congress enacted the multidistrict litigation (MDL) statute to provide for the "temporary transfer to a single district for coordinated or consolidated pretrial proceedings of civil actions pending in different districts which involve one or more common questions of fact."[46] Half a century later, the MDL system functions very differently, which has generated calls for reform.[47]
By the end of 2018, MDL cases were 52% of the federal civil caseload (excluding Social Security and prisoner cases), up from 47% in 2017, 36% in 2014, and 16% in 2002.[48] Further, the process has become a "case-dispositive engine achieved through global settlement."[49] As explained in a Duke Law School report, "Although the MDL transfer is for pretrial management only, 96% of the individual actions consolidated in MDLs are terminated by the MDL transferee judges."[50]
In October 2019, 45 corporations wrote to the federal courts' Committee on Rules of Practice and Procedure requesting the adoption of rules for MDLs in at least three areas: (1) initial census of claims, (2) interlocutory appellate review, and (3) disclosure of third-party litigation funding.[51]
An MDL Subcommittee of the Committee on Rules of Practice and Procedure is focusing on the early vetting of individual claims, enhanced interlocutory appellate review for certain MDL rulings, and "providing some authority by rule for opportunities for the MDL transferee judge to review proposed settlements."[52] The Subcommittee recommends that third-party litigation financing should be retained on the full Committee's agenda since the topic, "though important, does not present issues that are distinctive in MDL proceedings."[53]
6. Innovator Liability Reform
Plaintiffs who have taken generic drugs are asserting that because federal law requires the generic version to have the same warning label as its brand-name counterpart, the branded drug company should be held liable for harms stemming from use of a competitor's generic copycat. Plaintiffs are targeting branded drug companies rather than the companies that made the generic drugs ingested because federal law generally preempts state law warnings-based claims against generic drug manufacturers.[54] Failure-to-warn claims against innovator branded drug companies generally are not preempted.[55] This incongruity reflects the different regulatory regimes that govern brand-name and generic drugs.
Plaintiffs' lawyers are alleging a novel "innovator liability" theory to try to shift liability to branded drug manufacturers for harms caused by generic drugs ingested by plaintiffs. Some would say that their goal is to find a deep pocket to compensate someone alleging an injury, without regard to whether the defendant made the product used by the plaintiff. The theory forces branded drug manufacturers to act as insurers of their generic competitors' products.
Most courts presented with the issue have rejected innovator liability. The Iowa Supreme Court said "[d]eep pocket jurisprudence is law without principle."[56] West Virginia's highest court said that "[r]equiring the defendant in a products liability case to be either the manufacturer or the seller of the product is the majority rule in this country."[57]
A few state supreme courts have adopted innovator liability. The Alabama Supreme Court recognized the theory in 2014, but the ruling was quickly overturned by the legislature.[58] The California Supreme Court adopted innovator liability in 2017.[59] In 2018, the Massachusetts high court imposed innovator liability on branded drug manufacturers that act "in reckless disregard of an unreasonable risk of death or grave bodily injury."[60]
State legislatures concerned that shifting liability to branded drug companies will stifle innovation and increase prices may preempt courts from adopting innovator liability. In 2018, the American Legislative Exchange Council adopted a model policy on the issue using language from Alabama's bipartisan law.[61]
B. Plaintiff-Oriented Issues
The plaintiffs' bar supports many types of liability-expanding laws. Below are a few high priority issues for the American Association for Justice (AAJ) and allied groups.
1. Statutes of Limitations for Childhood Sexual Abuse Claims
In the wake of several high-profile scandals, victims' advocates and plaintiffs' lawyers are seeking longer statutes of limitations for childhood sexual abuse claims. Some proposals retroactively extend or eliminate the statute of limitations for these lawsuits and provide a "revival period" during which previously time-barred claims can be filed. In 2019, New York,[62] New Jersey,[63] California,[64] Vermont,[65] Rhode Island,[66] Arizona,[67] Montana,[68] North Carolina,[69] and the District of Columbia[70] "revived" time-barred childhood sexual abuse claims. Other states rejected reviver proposals, such as Maryland. Alabama,[71] Connecticut,[72] Illinois,[73] Pennsylvania,[74] Tennessee,[75] and Texas[76] extended their statutes of limitations for sexual abuse cases but made the changes prospective only.
The 2019 reviver laws resulted in a surge of cases. USA Today described the day the New York window opened as "a legal free-for-all"[77] with 427 revived claims filed.[78] By the end of 2019, that number exceeded 1,300.[79] Each borough in New York City has designated a special section to hear revived claims; statewide, 45 judges are assigned to preside over the litigation.[80] Liability for the Catholic Church is expected to be in the range of $1.8-$6 billion for revived claims in New York, New Jersey, and California.[81] The Diocese of Rochester, New York, filed bankruptcy.[82]
The reviver trend is likely to continue and expand. For example, New York legislators have introduced bills to revive time-barred claims for an additional year[83] and to create a similar reviver window for adult sexual abuse claims.[84]
2. Pre-Dispute Arbitration Agreements
Barring or restricting the use of pre-dispute arbitration agreements is a top priority for the AAJ.[85] A progressive think tank estimates that more than half of the country's private sector nonunion employees (some 60 million workers) are subject to binding arbitration procedures, with nearly 25 million American workers (23% of the private sector nonunion workforce) subject to class action waivers.[86]
In 2019, the U.S. House of Representatives passed the Forced Arbitration Injustice Repeal (FAIR) Act.[87] The bill broadly limits the use of pre-dispute arbitration agreements and class or collective action waivers in consumer and employment agreements.[88]
The plaintiffs' bar is also working to abolish pre-dispute arbitration agreements for sexual harassment claims.[89] Proponents hope their efforts will gain traction against the backdrop of the recent #MeToo movement, aided by the advocacy of former Fox News host Gretchen Carlson,[90] record numbers of female policymakers, and decisions by some high-profile tech companies to give employees the option of taking sexual harassment claims to court.[91] Plaintiff interests see the end of arbitration for sexual harassment in the workplace as chipping away at binding arbitration in all kinds of employee disputes. One plaintiffs' attorney has said, "I think it's the pebble that starts the avalanche."[92]
In December 2019, however, the U.S. Equal Employment Opportunity Committee voted to rescind its position against binding arbitration for bias claims, saying the 22-year-old policy clashed with recent United States Supreme Court decisions upholding arbitration agreements.[93]
3. Protective Orders and Sealed Settlements
Since the early 1990s, the AAJ has supported federal legislation to limit the use of nondisclosure agreements in civil cases.[94] U.S. House of Representatives Judiciary Committee Chair Jerrold Nadler plans to reintroduce Sunshine in Litigation Act legislation to limit the use of protective orders and sealed settlements in federal cases that involve matters relevant to the protection of public health and safety.[95] A House subcommittee held a hearing in September 2019[96] following a Reuters report on the use of protective orders in MDL cases.[97] The AAJ is also taking its message to state court judges. The Pound Civil Justice Institute's 2020 Forum for State Court Appellate Judges will focus on "confronting confidentiality" in the courts.[98]
II. 2019 Civil Justice Reforms—Federal Courts
In October 2019, the federal courts' Committee on Rules of Practice and Procedure (Standing Committee) submitted to the Supreme Court of the United States a package of proposed amendments to Federal Rules of Appellate Procedure 35 and 40; Federal Rules of Bankruptcy Procedure 2002, 2004, 8012, 8013, 8015, and 8021; Federal Rule of Civil Procedure 30(b)(6); and Federal Rule of Evidence 404.[99] If adopted by the Court and transmitted to Congress by May 1, 2020, the amendments will take effect on December 1, 2020, absent congressional action.
Significantly, the proposed amendment to Federal Rule of Civil Procedure 30(b)(6) does not include controversial draft language that would have required parties to confer about "the identity of each person the organization will designate to testify" or required organizations to identify their designees a specified number of days in advance of a deposition. In a letter to the Standing Committee, 138 companies objected to a requirement that parties confer about the identity of Rule 30(b)(6) witnesses.[100] The version transmitted to the Supreme Court states:
Rule 30. Depositions by Oral Examination

* * * * *

(b) Notice of the Deposition; Other Formal Requirements.

* * * * *

(6) Notice or Subpoena Directed to an Organization. In its notice or subpoena, a party may name as the deponent a public or private corporation, a partnership, an association, a governmental agency, or other entity and must describe with reasonable particularity the matters for examination. The named organization must then designate one or more officers, directors, or managing agents, or designate other persons who consent to testify on its behalf; and it may set out the matters on which each person designated will testify. Before or promptly after the notice or subpoena is served, the serving party and the organization must confer in good faith about the matters for examination. A subpoena must advise a nonparty organization of its duty to make this designation. to confer with the serving party and to designate each person who will testify. The persons designated must testify about information known or reasonably available to the organization. This paragraph (6) does not preclude a deposition by any other procedure allowed by these rules.[101]
III. 2019 Civil Justice Reforms—States
A. Alabama
Alabama enacted asbestos trust claim transparency legislation.[102] Within 90 days of filing an asbestos action, a plaintiff must provide a sworn affidavit containing a detailed history of exposure to asbestos (specific products, locations, and dates of exposure) and the connection of each defendant to the alleged exposures or file all available asbestos trust claims and produce the trust claims materials.[103] The law provides a mechanism for defendants to move to compel plaintiffs to supplement inadequate submissions and provides for the admissibility of asbestos trust claims materials.
Alabama extended the civil statute of limitations for sex offense claims to give a person who is under age 19 or insane 6 years "after the termination of the disability to commence the action."[104]
B. Arkansas
Arkansas enacted legislation stating that the RLLI does not constitute the public policy of the state to the extent the Restatement is inconsistent with existing state liability insurance law.[105]
C. Arizona
Arizona extended its statute of limitations for childhood sexual abuse claims to allow plaintiffs until the age of 30 to file such claims. A one and a half year window was created that ends on December 31, 2020, for previously time-barred claims to be filed. Revived claims require proof by clear and convincing evidence, and punitive damages are not available. For revived claims against entity defendants, the plaintiff must show that the organization knew of the abuse.[106]
D. California
California criminalized mandatory arbitration provisions in contracts that require workers or job applicants to waive their right to sue for violations of the California Fair Employment and Housing Act or other employment statutes as a condition of employment or to obtain employment benefits.[107] A business coalition has filed a challenge in a California federal court seeking to invalidate the law.[108]
In addition, California extended its statute of limitations to allow plaintiffs to file childhood sexual abuse claims until they are 40 years old or within 5 years of when they discovered or reasonably should have discovered the psychological injury from the abuse.[109] A 3-year revival period began on January 1, 2020, for plaintiffs to file time-barred claims. Treble damages are authorized against organizations that engaged in a "cover up."[110] The statute of limitations for sexual assault against an adult was extended to 10 years from the date of the defendant's last act, attempted act, or assault with intent to commit an act of sexual assault against the plaintiff or 3 years from the date the plaintiff discovers or reasonably should have discovered related psychological injury, whichever is later.[111]
Another new law provides that "[e]stimations, measures, or calculations of past, present, or future damages for lost earnings or impaired earning capacity resulting from personal injury or wrongful death shall not be reduced based on race, ethnicity or gender."[112] According to the legislation, the routine use of race- and gender-based tables in calculating damage awards in tort cases "can, by some estimates, under-value women and minorities by hundreds of thousands of dollars. . . ."[113]
Further, depositions of plaintiffs taken by defense counsel are capped at 7 hours in length if a licensed physician attests in a declaration that the deponent suffers from mesothelioma or silicosis, raising substantial medical doubt of the survival of the deponent beyond 6 months.[114] A defendant can seek an order permitting an additional 3 hours of deposition testimony if more than 10 defendants appear at the deposition, and an additional 7 hours of deposition testimony if more than 20 defendants appear at the deposition. A court would be authorized to grant the additional time only upon a finding that the extension is in the interest of fairness, and the health of the deponent does not appear to be endangered by the grant of additional time. It is likely that some defense counsel "will have no time to ask questions about alternative exposure or claims against their client because the clock ran out."[115]
Another new law requires all documents produced in discovery to be identified with the specific request number to which the documents respond.[116] Commentators have observed, "While the additional organization may save the requesting party's time, [the new law] "is sure to increase the burden on those producing documents in California state court."[117] The state also implemented an initial disclosure process that shall apply "upon an order of the court following stipulation by all parties to the action" (unlike the mandatory initial disclosures in the federal rules).[118]
E. Colorado
Colorado amended its caps on noneconomic damages in personal injury and wrongful death cases, solatium claims (a type of claim within Colorado's Wrongful Death Act), and Dram Shop/social host cases to adjust the caps for inflation on January 1, 2020, and every 2 years thereafter.[119] The cap on noneconomic damages for most cases will increase from $486,000 to $584,210 in January 2020, with similar increases for the other types of awards affected. The legislature did not amend the state's cap on noneconomic damages for medical malpractice cases.
Pursuant to other new laws enacted in Colorado, insured parties must disclose to a claimant or that person's attorney "the name and coverage of each known insurer of the insured party,"[120] employees may file lawsuits alleging wage discrimination on the basis of sex without having to file a formal complaint with a neutral party such as the Department of Labor or Civil Rights Commission,[121] and the potential penalty for a Consumer Protection Act violation prosecuted by the state attorney general or a district attorney has increased from $2,000 to $20,000 per violation and from $10,000 to $50,000 per violation committed against an elderly person.[122]
F. Connecticut
Connecticut added 3 years to the statute of limitations for civil claims alleging sexual abuse, sexual exploitation, or sexual assault, allowing plaintiffs until the age of 51 to file such claims. A study group was formed to consider reviving time-barred claims.[123]
G. Delaware
The Delaware Chancery and Superior Courts amended their rules of civil procedure to more closely track the Federal Rules of Civil Procedure.[124] The amended Delaware rules make discovery "proportional to the needs of the case," permit court-issued protective orders that shift the costs of discovery to limit overly burdensome requests, address production of documents and electronically stored information, and adopt the federal standard for sanctions and curative measures where electronically stored information has not been properly preserved.
H. District of Columbia
The District of Columbia extended its statute of limitation for childhood sexual abuse claims to the later of age 40 or 5 years from when the plaintiff reasonably should have known of the abuse. The District created a 2-year "revival period" commencing on May 3, 2019, for plaintiffs to file previously time-barred claims.[125]
I. Florida
Florida slipped off the American Tort Reform Association's Judicial Hellholes list after being on the list for a decade. The Florida Justice Reform Institute attributes the drop to Gov. Ron DeSantis, "primarily for his selection of new justices on the Florida Supreme Court."[126]
Significantly, the Florida Supreme Court's new majority aligned Florida's state courts with the federal standard for admissibility of expert evidence, "replac[ing] the Frye standard for admitting certain expert testimony with the Daubert standard" found in Federal Rule of Evidence 702.[127] The previous majority of the court declined to adopt the Daubert standard.[128]
Florida enacted legislation to address abusive lawsuits relating to assignment of post-loss benefits from property insurance policies in the hurricane-prone state.[129] Assignment of benefits is a practice where "policyholders sign over their insurance benefits to a contractor in exchange for quick repairs to their home."[130] A unique one-way attorney fee shifting statute had incentivized unscrupulous contractors to, via the assignment of benefits mechanism, charge property owners "outlandish amounts and to then pursue needless, sometimes frivolous, and always expensive litigation" against the policyholder's insurance company.[131]
Florida enacted another law providing that a lessor of special mobile equipment (e.g., road construction and maintenance machinery, self-propelled cranes, and earthmoving equipment) is not liable for injuries caused by certain acts of the lessee or lessee's agent if the lease agreement requires documented proof of specified insurance coverage.[132] Further, the lessee's failure to maintain the insurance coverage required by the lease agreement does not impose liability on the lessor. The law responds to a 2018 Florida Supreme Court decision that thrust "vicarious liability upon the owner of a motor vehicle who voluntarily entrusts that motor vehicle to an individual whose negligent operation causes damage to another."[133] The legislature also responded to a 2015 Fourth District Court of Appeal decision[134] by providing that the required civil remedy notice for alleged bad faith by an insurer may not be filed within 60 days after appraisal is invoked by any party in a residential property insurance claim.[135]
J. Georgia
A Senate Study Committee on Reducing Georgia's Cost of Doing Business reviewed Georgia's legal climate and its impact on the cost of doing business and performing healthcare services in the state.[136] After a series of hearings in the fall of 2019, the study committee issued a report recommending reforms that include capping punitive damages for products liability claims at $250,000; admitting evidence of a plaintiff's failure to wear a safety belt in a motor vehicle accident; limiting damages for medical expenses to amounts paid by plaintiffs; limiting a landowner's liability when a third party commits an act against a person on the property; adopting Federal Rule of Civil Procedure 41 regarding dismissal of an action after an answer is filed; limiting civil discovery to what is proportional to the needs of the case; prohibiting plaintiffs' attorneys from referencing a specific sum for noneconomic damages at trial; requiring written jury instructions; regulating litigation loan companies; including Georgia non-profits, foundations, and cooperative officers and directors in the requirements and protections of the Business Judgment Rule, with gross negligence the standard applicable to these organizations' officials; prohibiting direct actions against a tortfeasor's insurance company in trucking incidents; adopting asbestos trust claim transparency; and bifurcating trials at the request of a party.[137]
K. Illinois
Illinois repealed parts of the Workers' Compensation Act and the Workers' Occupational Diseases Act that had imposed a 25-year statute of repose for occupational injury claims.[138] The legislation overturned a 2015 Illinois Supreme Court decision holding that the acts were the exclusive remedy for workers claiming latent injuries, even when no compensation was available to a worker who developed a latent injury outside the statutory time limit on the employer's liability.[139] Because of the repeal, Illinois employers now face tort lawsuits by former workers who develop injuries from toxic substances, such as asbestos, more than 25 years after exposure.
Illinois passed a law tolling the civil statute of limitations for childhood sexual abuse claims for any period during which there was "fraudulent concealment" perpetrated by the abuser or a person acting in the abuser's interest.[140]
Illinois also placed the use of special interrogatories within the discretion of trial court judges, placed inconsistent verdicts back in the hands of juries, and gave trial court judges discretion to order new trials if there are inconsistencies between interrogatories and verdicts.[141]
L. Indiana
Indiana adopted a resolution stating that the RLLI does not reflect the state's public policy, is not an appropriate subject of judicial notice, and should not be afforded recognition by courts as an authoritative reference regarding established rules and principles of insurance law.[142]
M. Louisiana
Louisiana adopted a resolution stating that any statement of law contained in the RLLI does not constitute the public policy of the state if the statement is inconsistent with or in conflict with existing state law.[143]
N. Maine
Maine increased its limit on noneconomic damages in wrongful death cases from $500,000 to $750,000.[144]
O. Maryland
The Law Offices of Peter Angelos made a failed push for legislation to help advance thousands of aging asbestos cases pending in Baltimore City court. The majority of the cases are not viable and are being voluntarily dismissed by the Angelos firm at monthly status conferences being held by the court.[145] The firm is pursuing legislation to monetize its cases before more of them collapse. In the 2019 session, the firm backed legislation to require asbestos cases to be mediated by an executive branch agency, but that drew fierce opposition from the judicial branch.[146] A proposal to study ways to address the state's asbestos case backlog passed out of the House of Delegates but did not come up for a Senate vote before the regular session ended.[147] In November, the Angelos firm told members of the House of Delegates judiciary committee that the legislature should clear the asbestos docket through mass consolidation. Defense interests oppose this approach because "it hides all the nonviable cases in the inventory."[148]
P. Michigan
Michigan overhauled its decades-old auto no-fault system,[149] which "required all automobile insurance policies to provide unlimited, lifetime personal injury protection (PIP) benefits."[150] Unlimited lifetime benefits led to the nation's highest average auto insurance premiums—more than double the averages in neighboring states like Indiana, Ohio, and Wisconsin—but capping those benefits "had long been a third rail of Michigan politics."[151] Faced with a looming ballot referendum, the Republican-led legislature and Democratic governor reached a compromise to allow Michigan auto insurance consumers to keep unlimited coverage or buy limits of up to $500,000, $250,000, or $50,000. Persons whose collision injuries are covered by private health insurance or Medicare can opt out of PIP while Medicaid enrollees must purchase at least $50,000 of PIP coverage. The new law also includes mandatory rate rollbacks commencing in July 2020 that must remain in effect for 8 years, among other changes.
The Michigan Supreme Court adopted changes to the Michigan Court Rules[152] at the recommendation of a Michigan State Bar Civil Rule Review Special Committee.[153] The changes, which took effect on January 1, 2020, largely track the federal discovery rules.[154] Among other changes, parties must serve initial disclosures in accordance with requirements similar to those in Federal Rule of Civil Procedure 26(a); discovery shall be "proportional to the needs of the case"; parties are limited to 20 interrogatories; depositions are limited to one 7-hour day; most communications between attorneys and experts are protected; requests for admissions must be clearly identified as a Request for Admission in the caption and before each request; and sanctions for failure to preserve electronically stored information (ESI) are limited as provided in Federal Rule of Civil Procedure 37(e). The changes also allow parties to hold a joint planning conference and prepare a joint discovery plan and to participate in an ESI conference and submit an ESI discovery plan.
Q. Mississippi
The Landowners Protection Act limits the circumstances in which a landowner may be held liable for an injury to an invitee as a result of a third party's willful, wanton, or intentional tortious conduct.[155]
R. Missouri
Missouri enacted comprehensive discovery reform legislation to better harmonize Missouri state court discovery practice with the Federal Rules of Civil Procedure.[156] Now, discovery must be "proportional to the needs of the case,"[157] and courts are authorized to allocate expenses to the requesting party when a request is unduly burdensome. Courts must limit discovery that is "cumulative or duplicative, or can be obtained from some other source that is more convenient, less burdensome, or less expensive."[158] Absent good cause, production of electronically stored information is not required from sources that are "not reasonably accessible because of undue burden or cost." There are also clear rules and procedures for the handling of inadvertently produced privileged information. Parties are generally limited to 25 interrogatories, 25 requests for admission, 10 depositions upon oral examination (each limited to one day of 7 hours), and 10 depositions upon written questions, unless otherwise stipulated or ordered by the court.[159]
Missouri also enacted important joinder and venue reform legislation.[160] Missouri—particularly the City of St. Louis—had a reputation for allowing nonresidents without a connection to the state to join with resident plaintiffs in multi-plaintiff toxic tort actions against nationwide corporate defendants. This issue substantially contributed to the City of St. Louis being labeled a Judicial Hellhole by the American Tort Reform Association. The new law codifies a significant 2019 Missouri Supreme Court decision which held that permissive joinder of separate claims cannot extend or create venue in a county when, absent joinder, venue would not otherwise be proper for each claim.[161] The statute also makes clear that "claims arising out of separate purchases of the same product or separate incidents involving the same product shall not be joined regardless of whether the claims arise out of the same transaction, occurrence, or series of transactions or occurrences with a common question of law or fact."[162] There are new venue rules for insurance companies and for cases involving an employee and a co-defendant employer when the employee allegedly committed a tortious act within the scope and course of employment.
Another 2019 law permits evidence of a plaintiff's failure to wear a safety belt to be admissible in product liability cases.[163]
S. Montana
Montana extended its statute of limitations for childhood sexual abuse claims to age 27 or not later than 3 years from when the plaintiff discovers or reasonably should have discovered an injury caused by childhood sexual abuse. A one-year "revival period" that began on May 7, 2019, allows plaintiffs to file previously time-barred claims against individual defendants who are alive at the time the lawsuit is filed and have admitted to the wrongful conduct or been convicted of a criminal childhood sexual abuse offense in which the plaintiff was the victim. There is also a one-year window for plaintiffs to file previously time-barred claims against entities that had notice of the perpetrator's unlawful sexual conduct and failed to take reasonable steps to prevent future abuse.[164]
T. Nebraska
Nebraska authorized the appeal of certain motions as final orders including an order affecting a substantial right made during a special proceeding, an order affecting a substantial right made on summary application in an action after a judgment is entered, and an order denying certain motions that are based on the assertion of sovereign immunity or the immunity of a government official.[165]
U. New Jersey
New Jersey extended its statute of limitations for childhood sexual abuse claims to age 55 or 7 years from the date of reasonable discovery of the injury and its causal relationship to the abuse. The law includes a 2-year "revival period" that began on December 1, 2019, for plaintiffs to file previously time-barred claims.[166]
New Jersey also enacted legislation providing that non-disclosure agreements in employment contracts or settlement agreements which may conceal the details of a claim for discrimination, retaliation, or harassment are unenforceable against current or former employees. If an employee publicly reveals sufficient details of the claim to make the employer reasonably identifiable, the non-disclosure provision shall also be unenforceable against the employer. Every settlement agreement resolving a discrimination, retaliation, or harassment claim brought by an employee shall include a bold, prominently placed notice that although the parties may have agreed to keep the settlement and underlying facts confidential, the non-disclosure provision is unenforceable against the employer if the employee publicly reveals sufficient details of the claim so that the employer is reasonably identifiable.[167]
In addition, the legislature overturned a recent New Jersey Supreme Court decision[168] that limited the recovery of medical expenses resulting from auto accidents to the selected PIP limits.[169] To prevent the change from significantly driving up automobile insurance rates, the legislature passed a "clean up" bill[170] that "includes the PIP medical fee schedule for uncompensated medical expenses and prohibits balance billing of any medical expenses claimed as damages."[171]
V. Nevada
Comprehensive amendments to the Nevada Rules of Civil Procedure became effective on March 1, 2019.[172] The changes include adoption of the federal proportionality in discovery concept, potential cost-shifting for unreasonably burdensome requests, and certain sanctions for failure to preserve electronically stored information. The court also adopted a presumptive limit of 10 oral depositions with each deposition limited to one 7-hour day, 10 written depositions, and 40 interrogatories.
W. New York
New York extended its statute of limitations for childhood sexual abuse claims to age 55 and provided a one-year revival period that opened on August 14, 2019, for the filing of previously time-barred claims.[173]
New York also took the first step to amend the state's constitution to include a right to clean air and water and a healthful environment.[174] This Green Amendment will have to pass again in the next legislative session, then pass a statewide voter referendum.
Governor Andrew Cuomo vetoed legislation supported by the plaintiffs' bar that would have required a non-settling tort defendant to elect prior to trial whether to reduce its liability to the plaintiff by the amount paid by settling tortfeasors or by the settling tortfeasors' equitable share of the award.[175] Governor Cuomo said that in the absence of available settlement information, the legislation raised the potential for "non-settling defendants to pay more than their equitable share and for plaintiffs to become unjustly enriched by receiving monetary amounts in excess of the rendered verdict."[176] Governor Cuomo also vetoed legislation that would have permitted a plaintiff to collect an unsatisfied judgment or a portion of a judgment directly against a third-party defendant found liable for contribution or indemnification.[177]
X. North Carolina
North Carolina extended its statute of limitations for childhood sexual abuse claims to age 28 or 2 years after the date of a criminal conviction for a related felony sexual offense against a defendant for claims related to sexual abuse suffered while the plaintiff was under 18 years of age. The law includes a one-year period that began on January 1, 2020, for plaintiffs to file previously time-barred claims.[178]
Y. North Dakota
North Dakota enacted legislation stating that no person may apply, give weight to, or afford recognition to the RLLI as an authoritative reference regarding the interpretation of state law, rules, and principles of insurance law.[179]
Z. Ohio
Ohio enacted a Medical Malpractice Improvement Act to improve medical tort law and fill in gaps in existing law.[180] The legislation expands the state's Apology Statute, provides qualified immunity for providers of emergency services as a result a disaster, and gives immunity to healthcare providers who keep as inpatients those whose medical condition allows for discharge but whose mental health condition may threaten others' safety. The new law also prohibits the use of standards in the Patient Protection and Affordable Care Act and Social Security Act, insurer reimbursement policies and determinations, and Medicare or Medicaid regulations as evidence of the standard of care. In addition, the new law will reduce the need for a plaintiff to "sweep" unnecessary defendants into a lawsuit due to the expiration of the statute of limitations, by providing a plaintiff an additional 180 days after the filing of a medical claim to conduct discovery for the purpose of identifying any other potential claims or defendants not named in the complaint, and allowing such claims and individuals to be added to the lawsuit (even though the statute of limitations has run) at any point during the 180-day period.[181]
The legislature also invalidated a landmark environmental initiative adopted by Toledo voters earlier in the year.[182] The Lake Erie Bill of Rights provided the lake ecosystem with the "right to exist, flourish, and naturally evolve" and stated that the "people of the City of Toledo possess the right to a clean and healthy environment."[183] Under the initiative, the City of Toledo and any Toledo resident could have brought an action to enforce the rights and "recover all costs of litigation, including, without limitation, witness and attorney fees."[184]
AA. Pennsylvania
Pennsylvania extended its statute of limitations period for sexual abuse claims.[185] For individuals who were under age 18 at the time of the abuse, the legislature extended the limitations period from age 30 to age 55. Individuals abused between ages 18 and 23 may file a claim until the person reaches age 30. Pennsylvania also advanced constitutional amendment to give older victims of childhood sexual abuse a 2-year window to file time-barred claims. The bill must pass again in the next legislative session before it is placed on a ballot.[186]
BB. Rhode Island
Rhode Island extended its statute of limitations for childhood sexual abuse claims to the later of age 53 or 7 years from the date of reasonable discovery of the injury and its causal relationship to the act. The law applies retroactively against perpetrators, but not entities.[187]
CC. Tennessee
Tennessee enacted legislation to regulate deceptive mass tort advertisements in virtually all mediums, including television, internet, radio, websites, newspapers, billboards, and all other written, electronic, or recorded information.[188] The law provides for enforcement pursuant to the state's consumer protection law, which authorizes investigations and enforcement actions by the state attorney general as well as private enforcement actions by individuals harmed by misleading ads.
The Volunteer State extended its statute of limitations for childhood sexual abuse claims filed after July 1, 2019, from 3 years after the plaintiff's discovery of the abuse to the later of age 33 or 3 years after the plaintiff's discovery of the abuse.[189] If an action is brought against someone other than the alleged perpetrator, and if the action is brought more than one year from the date the plaintiff reaches age 18, the plaintiff must offer admissible and credible evidence corroborating the claim of abuse.
DD. Texas
Texas passed legislation that "could curtail the growing trend of attorneys soliciting local governments to pursue litigation."[190] The new law ensures transparency with respect to contingent fee contracts between private lawyers and local governments, requires the Texas Attorney General to approve the contract, provides for administrative appeal of an attorney general's refusal to approve a contingent fee contract relating to a political subdivision, and requires an audit of litigation expenses payable under the contract to make sure the expenses were reasonable, proper, and actually incurred on behalf of the political subdivision.[191]
Texas also enacted legislation to regulate deceptive mass tort television ads.[192] The law provides for enforcement by the consumer protection division of the state attorney general's office or a district or county attorney. A safe harbor provision protects the sponsor of an ad from liability if the ad is submitted to an advertising review committee of the Texas Bar and the Bar finds that the ad complies with the law.
Other new laws in Texas provide that ALI Restatements are not controlling in actions governed by Texas law;[193] halve the amount of civil penalties the state's consumer protection division may obtain under the Deceptive Trade Practices-Consumer Protection Act to $10,000 per violation;[194] amend the motion to dismiss statute to give judges discretion over whether to shift legal fees when granting or denying a motion to dismiss;[195] address abuses of the state's anti-SLAPP statute;[196] provide immunity to landowners for recreational use of private property for rock climbing;[197] and require governmental entities to provide pre-suit notice and time for repairs to be made before filing a lawsuit alleging construction defects.[198] A 15-member Texas Commission on Judicial Selection was established to study how Texas selects its judges.[199]
Texas prospectively doubled the statute of limitations period for childhood sexual abuse claims from 15 years to 30 years after the date the cause of action accrues.[200]
EE. Utah
Utah repealed a $100,000 cap on the amount of damages recoverable in a personal injury action when the injured individual dies from a cause unrelated to the action before judgment or settlement.[201] Utah also created a statutory cause of action for oppressive conduct by a closely held corporation against a shareholder.[202] In addition, Utah changed the liability of landowners when free recreational activities occur on private lands and limited noneconomic damages in personal injury claims against landowners to $450,000.[203] Amendments to Utah's data breach notification statute eliminated the civil penalty limit of $100,000 for incidents affecting 10,000 or more consumers and established statutes of limitations of 5 years for civil actions and 10 years for administrative actions for violations of the data breach notification law.[204]
FF. Vermont
Governor Phil Scott vetoed legislation that would have created a broad new medical monitoring cause of action for asymptomatic plaintiffs to sue large facilities from which a toxic substance was released.[205] Governor Scott said that the bill's creation of "unknown legal and financial risks, and increased liability, is problematic for continued investment in Vermont."[206] Governor Scott vetoed similar legislation in 2018.[207] Democratic lawmakers announced in December 2019 that they will attempt to override Governor Scott's latest veto.[208]
Vermont retroactively eliminated the statute of limitations for childhood sexual abuse claims. Gross negligence is required for revived claims against an entity.[209]
GG. Virginia
Virginia became the first state to block the state attorney general's office from hiring climate change lawyers paid by the State Energy & Environmental Impact Center at the New York University School of Law, which is funded by Michael Bloomberg.[210]
Virginia made a substantial statutory change regarding spoliation of evidence for parties who are or may become involved in litigation in the Commonwealth's courts.[211] There is an affirmative duty to preserve evidence "that may be relevant to reasonably foreseeable litigation."[212] In determining the point at which a duty to preserve arises, the court will consider the "totality of the circumstances, including the extent to which the party or potential litigant was on notice that specific and identifiable litigation was likely and that the evidence would be relevant."[213] Robust sanctions are permitted for failure to preserve relevant evidence.[214]
Discovery depositions and affidavits may now be used in support of or in opposition to motions for summary judgment in actions where the only parties to the action are business entities and the amount at issue is $50,000 or more.[215] And when a corporate officer who is called as a deposition witness files a motion for a protective order because the discovery sought by the deposition is obtainable from some other source that is more convenient, less burdensome, or less expensive, the burden is on the party seeking the deposition to show that the officer's deposition is reasonably calculated to lead to the discovery of admissible evidence, the officer may have personal knowledge of discoverable information that cannot be discovered through other means, and a deposition of a representative other than the officer or other methods of discovery are unsatisfactory, insufficient, or inadequate.[216]
HH. Washington
Washington made significant, retroactive changes to the state's wrongful death statute.[217] The Washington Attorney General's office estimates that the changes will increase the average severity of wrongful death claims by 20%.[218]
Under prior law, secondary beneficiaries (i.e., parents and siblings) of a decedent could only file a wrongful death action if the decedent had no primary beneficiaries (i.e., spouse or registered domestic partner and children), the secondary beneficiaries were financially dependent on the decedent for support, and the secondary beneficiaries resided within the United States at the time of the death. The new law removes the dependence and residency requirements for secondary beneficiaries. The changes gained momentum after a tragic accident involving an amphibious Ride the Ducks vehicle that suffered a mechanical failure, veered into oncoming traffic, and hit a bus carrying mostly foreign college students, killing five and injuring many others.[219]
The new law also modifies a previous requirement that a parent or legal guardian suing for the wrongful death of a child must have regularly contributed to the support of the child, if the child was a minor, or depended on the child for support, if the child was an adult. A parent or legal guardian may now bring a wrongful death action for the death of an adult child if the parent or legal guardian had "significant involvement" in the child's life "reasonably near" to the time of the incident causing death.[220] In addition to economic losses, damages may be recovered for the "loss of love and companionship of the child, loss of the child's emotional support, and for injury to or destruction of the parent-child relationship" as determined by a trier of fact.[221] Each parent is entitled to recover for their own loss separately from the other parent regardless of marital status.[222]
II. Wyoming
Wyoming enacted legislation providing that a person using the land of another for recreational purposes assumes the inherent risk of using the land for recreational purposes and is liable for any damages to property, livestock, or crops or to a third party, whether or not on the property, caused by the person while on the property.[223] The law also limits the liability of state lands lessees to users of improvements on their leased state lands, so long as the improvements are properly authorized and the lessee did not charge the user to use the improvement.
IV. Key Court Decisions
In 2019, the North Dakota Supreme Court upheld a noneconomic damages cap, but caps were struck down by the Supreme Courts of Kansas and Oklahoma. There are challenges to caps pending in the Supreme Courts of New Mexico and Tennessee, and an "as applied" challenge is pending in the Oregon Supreme Court.[224] The United States Supreme Court denied a petition for certiorari challenging a controversial Sixth Circuit decision finding Tennessee's punitive damages cap to be unconstitutional.[225]
A. Decisions Upholding State Reforms
The North Dakota Supreme Court upheld a $500,000 medical liability noneconomic damages cap.[226] The court concluded there was a "close connection" between the damages cap and "legitimate legislative goals" that satisfied the intermediate level of scrutiny under the North Dakota Constitution's Equal Protection Clause.[227]
A Texas appellate court upheld key aspects of a 2005 law intended to address a significant increase in the number of silicosis suits filed in Texas courts by requiring plaintiffs to demonstrate credible evidence of physical impairment.[228] The questionable nature of many silica claims filed in this era was exposed in a June 2005 landmark opinion finding rampant misdiagnosis of plaintiffs in the federal silica MDL.[229] The Texas case involved over 100 sandblasters whose cases were pending at the time the 2005 law was enacted and failed to submit qualifying medical reports by a deadline enacted in 2013 to address aging, inactive silica cases. The Houston appellate court concluded that objective medical criteria and detailed medical and exposure history requirements in the 2005 statute were neither unconstitutionally vague nor arbitrary.
B. Decisions Nullifying State Reforms or Reform-focused Rules
The Kansas Supreme Court struck down a $250,000 cap on noneconomic damages in personal injury cases as infringing on the plaintiff's right to trial by jury.[230] The court noted that it had "[r]ecently . . . pared back th[e] presumption of constitutionality in cases dealing with 'fundamental interests' protected by the Kansas Constitution," such as the right to a jury trial.[231] The court also abandoned a "quid pro quo" test that had been applied as recently as 2012 to uphold a cap on a medical malpractice plaintiff's noneconomic damages award.[232]
The Oklahoma Supreme Court struck down a $350,000 limit on noneconomic damages in personal injury actions as violating the Oklahoma Constitution's prohibition against special laws.[233]
The Pennsylvania Supreme Court held that a 7-year medical liability statute of repose, with exceptions for injuries caused by foreign objects or to minors, violated the right to remedy provision of the Pennsylvania Constitution.[234]
The Utah Supreme Court held that procedures for medical malpractice plaintiffs to obtain an affidavit of merit, which mandated that a plaintiff receive a certificate of compliance from the state agency for occupational and professional licensing before filing suit, or face dismissal without judicial review, violated the judicial power provision of the Utah Constitution.[235]
V. Conclusion
Many states enacted liability law changes in 2019. The defense bar, civil justice reformers, and business groups continued to press for reforms consistent with trending issues and had success in some new areas including rejection of the ALI's RLLI and regulation of deceptive mass tort advertisements. The plaintiffs' bar and related organizations found success at the intersection of law and social justice, such as extending statutes of limitations to give victims of childhood sexual abuse more time to sue or to benefit employees who experience sexual harassment or discrimination in the workplace. The plaintiffs' bar will continue to try to erode pre-dispute arbitration agreements and nondisclosure agreements, especially with respect to sexual harassment in the workplace. In the courts, caps on noneconomic damages are the subject of frequent constitutional challenges. Courts reached mixed decisions on that issue in 2019.
---